Whale Alert: Bitcoin Split Up $5.5B Into Smaller Wallets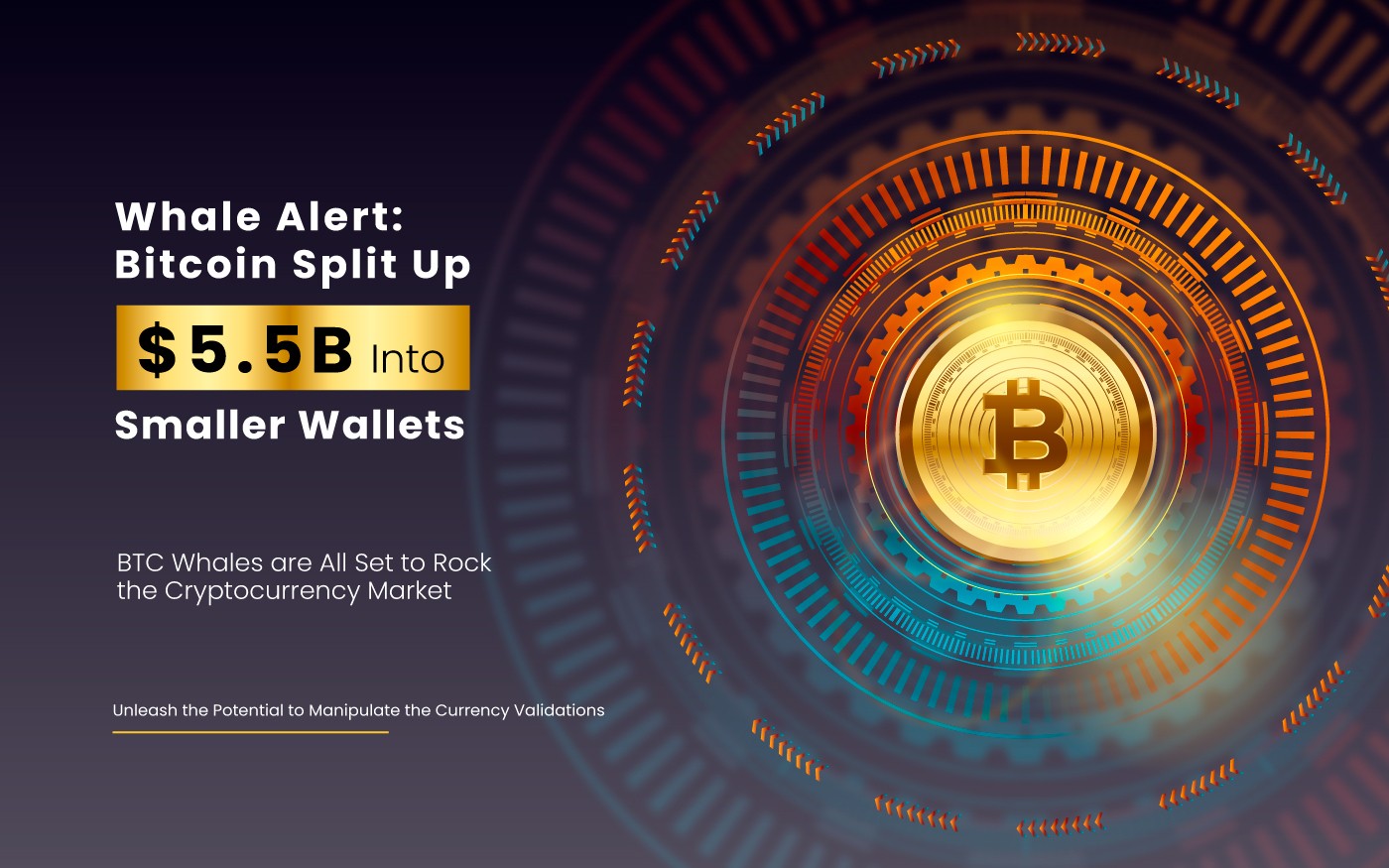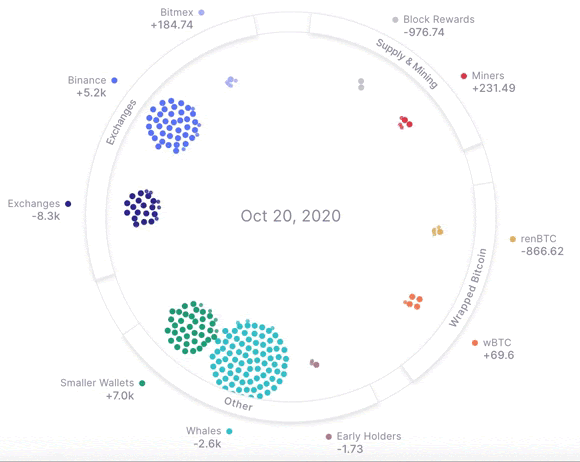 Source: CoinMarketClap
Launched in 2009, the first cryptocurrency 'Bitcoin' successfully records transactions on a decentralized, secure, and blockchain-based network. It is the largest cryptocurrency measured by market capitalization.
In the above image:
Light blue bubbles represent large transactions from whales.
Green bubbles represent the smaller wallets in which the larger transactions get transferred.
Recent Bitcoin price: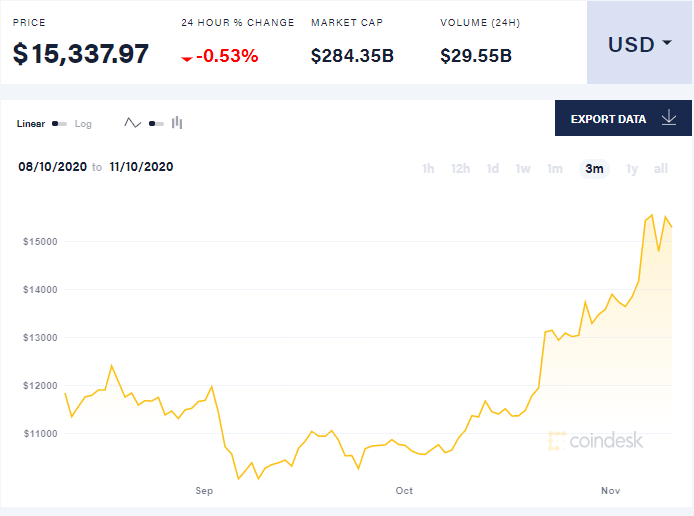 Source: coindesk
The term 'Bitcoin Whales' is a cryptocurrency referring to entities holding a large amount of Bitcoin. Whales send their bitcoins to smaller wallets. They are the addresses that manage over 1.000 bitcoins. In simple terms, they are the users who have over $13 million.
As the price of Bitcoin is increasing, the whales are sending approx. 423,914 BTC (equivalent to $5.5 billion) to other addresses/users on the blockchain. The amount is divided into 'smaller wallets' that includes approx. 1000 bitcoins.
Impact of Bitcoin Split-up on the following:
Tax Evasion
According to the 'Travel Rule' falling under International Banking:
You must exchange cryptocurrencies for cash.
Report transactions over $10,000 immediately.
In simple terms, if you want to turn your Bitcoin into some tax-free asset, you must go for splitting up your total amount into smaller amounts (before transacting them on the centralized exchanges).
Also, prepare your whales (in advance) to liquidate with the rising price of Bitcoin. Adhere to smaller transactions to avoid getting noticed by regulatory bodies.
Private Sales
Recently, several new investors, CEOs, and Board of Directors (BODs) have tried their hands in scooping Bitcoin in their corporate and personal wallets. According to BBC, the payment giant PayPal has announced to allow its users to buy and spend bitcoin. It will increase the amount of new PayPal users entering the Bitcoin market.

Complicated Transactions
Bitcoin large holders are trying to exchange their BTC without revealing the nature/source of the transaction. Layering is the perfect technique to do so. It is splitting up a haul into a small section before settling. It is to cover your tracks. According to the travel rule incentive, smaller transactions attract less attention.
Ready to get started? Fill the form now!
Ready to get started? Fill the form now!