Best Blockchain Platforms to Look For in 2021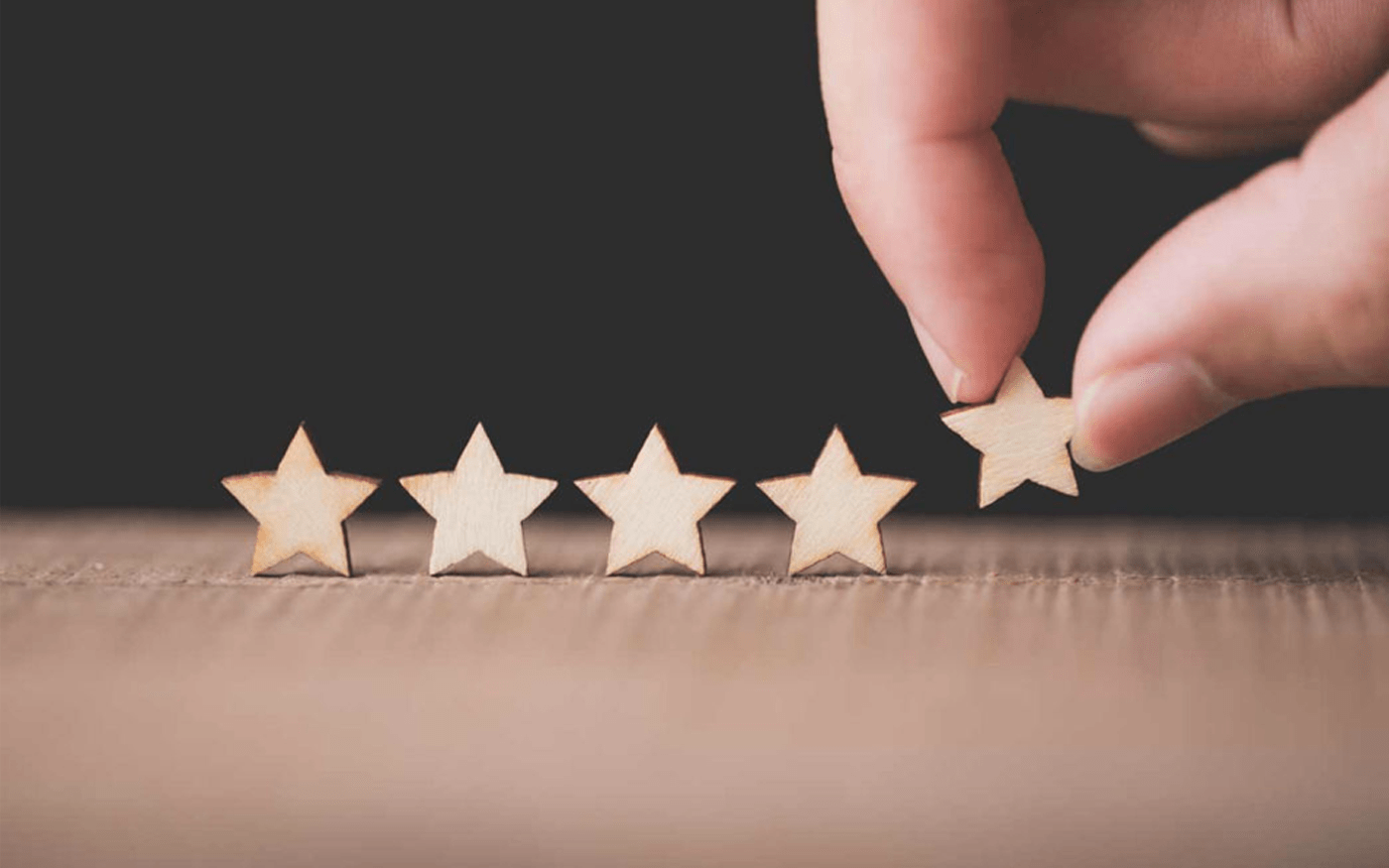 Blockchain Technology is a mainstream technology nowadays.  Be it Logistics, Healthcare, Supply Chain, FinTech, or Legal; Blockchain has applications in every industry. Blockchain apps are perfect for making business processes more efficient and seamless. Other notable benefits:
Higher Transparency
Improved Traceability
Enhanced Security
Increased Reliability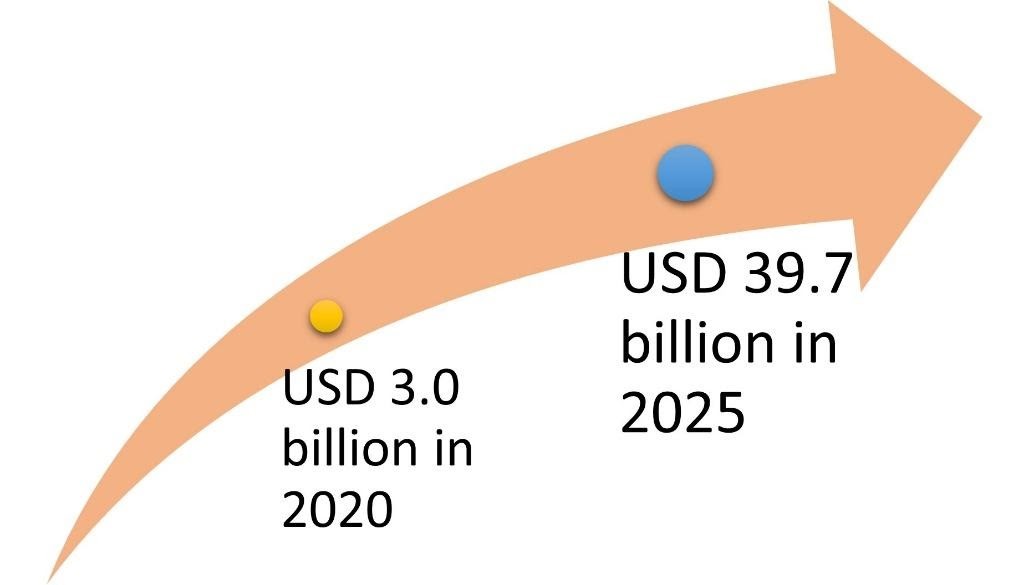 The global blockchain market size will grow at a CAGR of 67.3% during 2020-2025
The survey clearly states that blockchain platforms are ever-growing and will continue to evolve. So, here is a list of the top 10 blockchain platforms to explore in 2021. These platforms will make organizations more efficient & transparent in their business ecosystem. 
Tezos (XTZ)
Tezos is an open-source and decentralized blockchain network.  It allows you to deploy smart contracts and execute peer-to-peer transactions. Its architecture is quite impressive, and the upgrade mechanism is also handy.   You can use it to facilitate the formal verification process.
Being a smart contract and dApp platform, Tezos provides safety and code correctness. What's different is Tezos? Its self-amending cryptographic mechanism keeps evolving on its own.
Features of Tezos Platform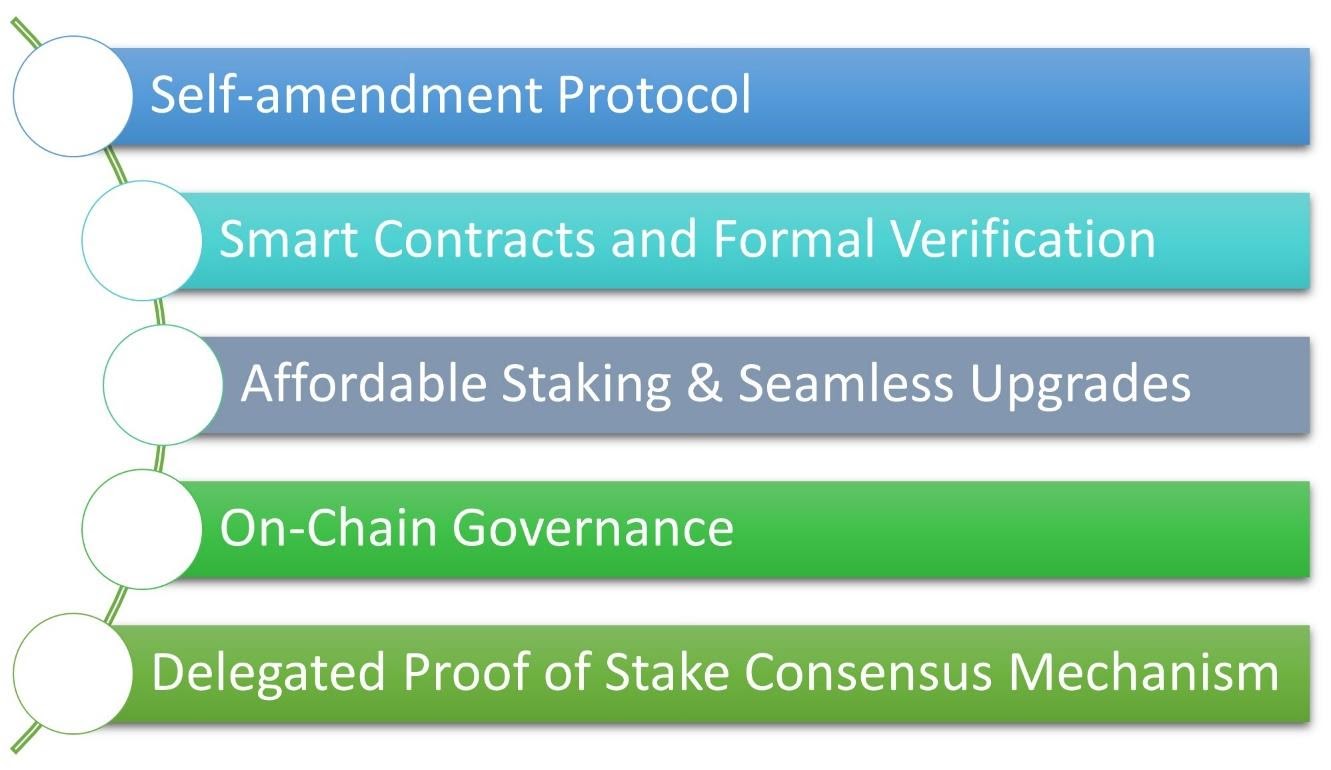 Stellar
Stellar is an open-source blockchain network and a payment protocol. You can use it to create, trade, and send a digital representation of all money forms.  This public-owned platform can handle millions of transactions every day. 
It enables fast, cross-border transactions between multiple pairs of currencies. Stellar depends entirely on the Blockchain to keep the network in sync. Over 69% of banks use blockchain technology to make their services secure, transparent, and seamless. 
What's different in Stellar? It is one of the most rapid and scalable blockchain platforms that build robust, secure, and reliable FinTech apps, tokens, and various other financial/digital assets. With a stellar platform, you can store and move your money quickly, reliably, and cost-effectively.
Features of Stellar Platform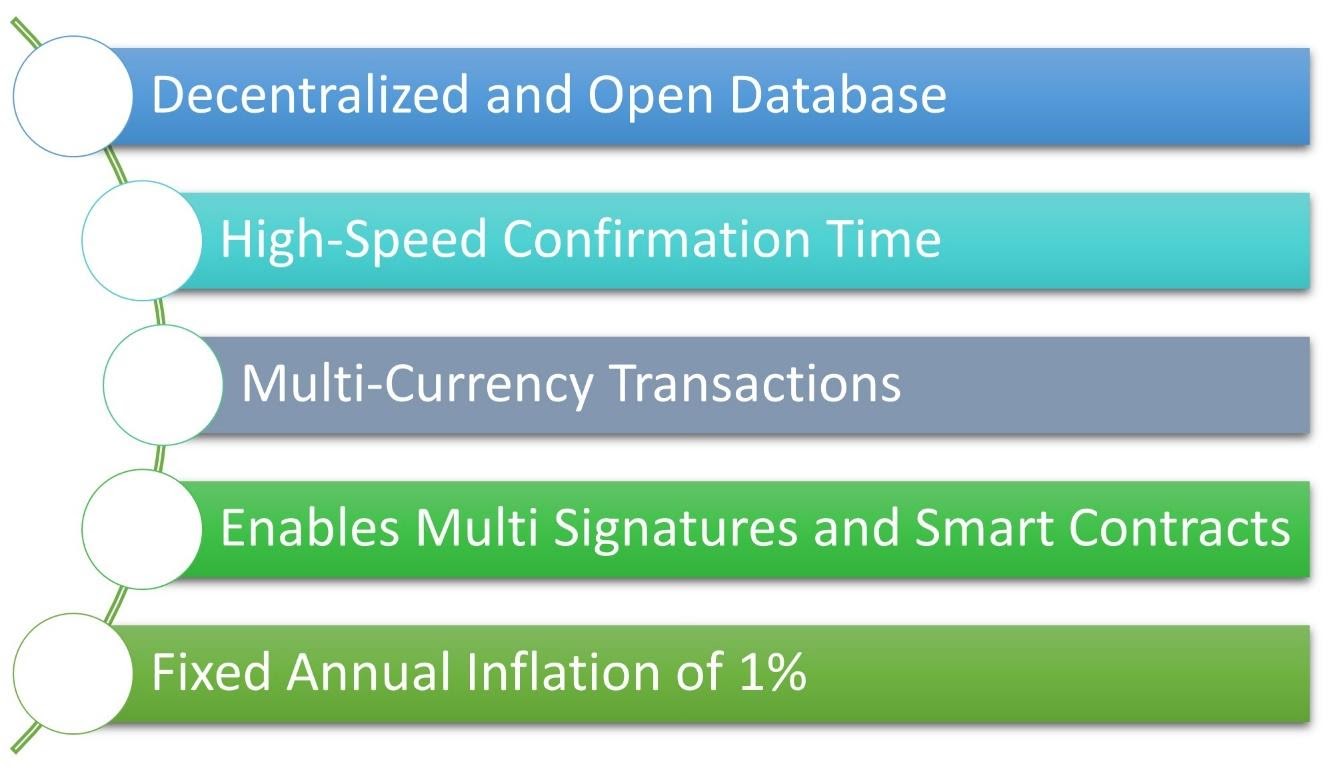 Hyperledger Fabric
Hyperledger Fabric is a modular Blockchain framework. It is the foundation for building blockchain solutions, products, and apps using plug-and-play elements. Hyperledger Fabrics includes a broad range of flexible and adaptable designs that satisfies various industrial use cases.  
Why is Hyperledger Fabric different? 'Channels' feature. This feature provides a secure and scalable platform that supports confidential contracts, private transactions, and other sensitive data. Another distinct feature is the enablement of a network of networks. It enables members of the Fabric network to work together.
Features of Hyperledger Fabric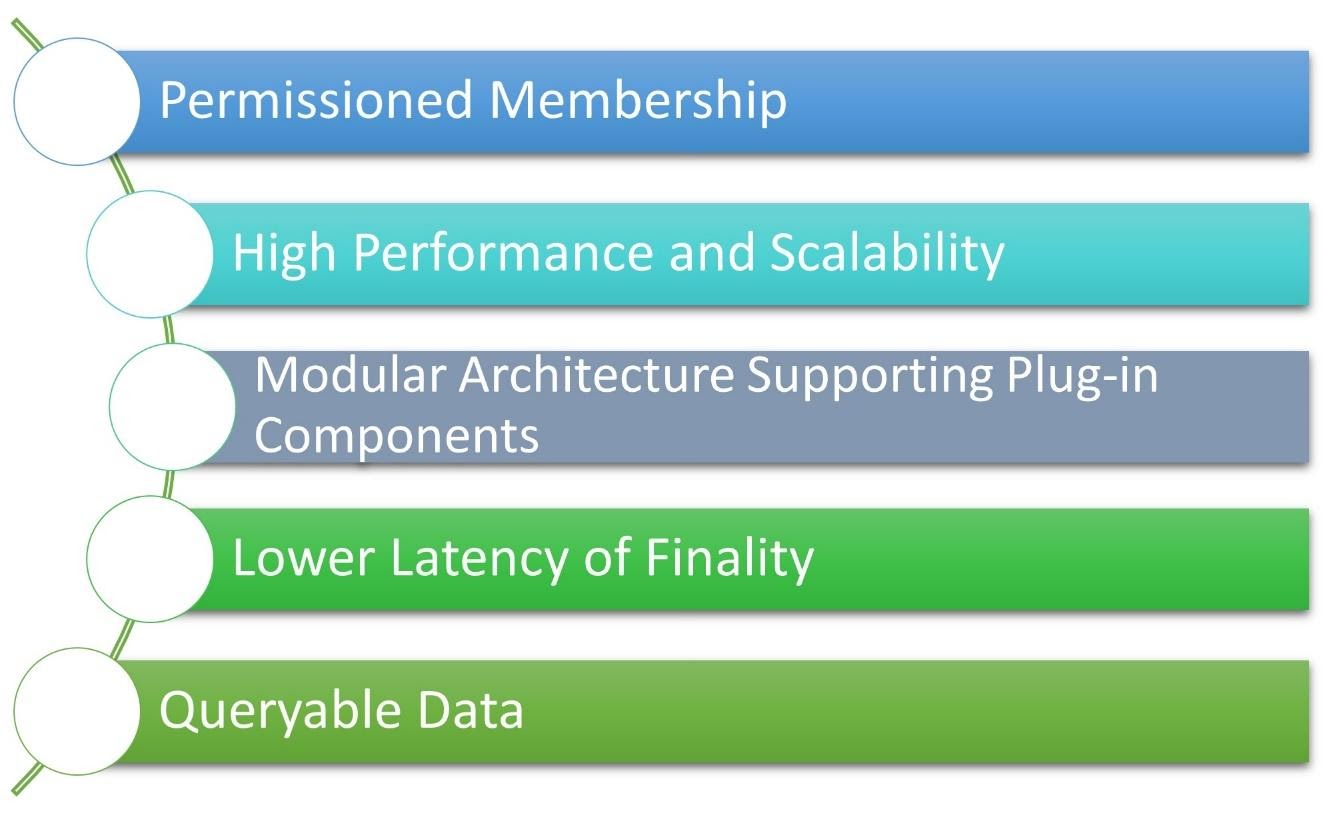 Hyperledger Sawtooth
Hyperledger Sawtooth offers a modular and flexible architecture. Sawtooth separates the core system and application domain. It helps you create and operate distributed ledger apps and networks for a specific usage by enterprises. It aims to secure distributed ledgers and smart contracts.
Why is Hyperledger Sawtooth different? This platform streamlines the blockchain app development and related operations. It also supports both the permission and permissionless blockchain networks and different consensus algorithms, including Practical Byzantine Fault Tolerance (PBFT) and Proof of Elapsed Time (PoET). 
Features of Hyperledger Sawtooth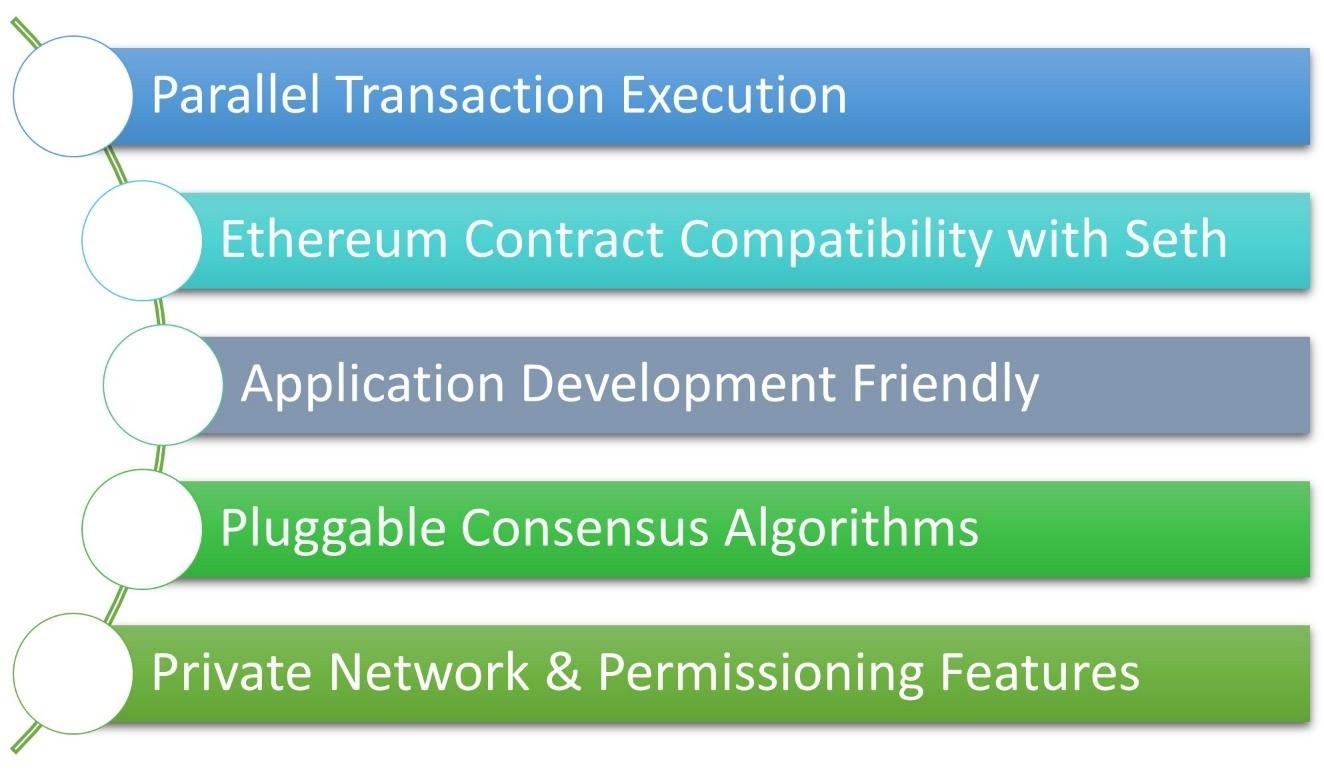 EOS
EOS is a blockchain-based, decentralized platform. It enables the development, hosting, and execution of commercial-scale dApps. Further, it provides smart contracts capability, decentralized storage of business solutions. EOS also solves the scalability issues faced by Bitcoin and Ethereum. 
Why is the EOS platform different? EOS is the most potent infrastructure of dApps. It eliminates the user fees and provides ownership of the network to the user. Also, EOS has a dedicated community, "EOS Forum," for developers and investors. 
Features of EOS Platform
OpenChain
Enterprises who are looking to manage and issue digital assets in a secure and scalable manner, OpenChain is your true mate. It is an open-source distributed ledger technology that hosts a permissible chain of transactions by modifying an internal key-value store. OpenChain offers mixed APIs for building secured crypto apps.
Why is OpenChain Platform different? Unlike other bitcoin enabled systems, OpenChain uses Partitioned Consensus. It means every OpenChain instance can have a single authority validating transactions. Also, it uses a client-server architecture that is more secure and reliable than peer-to-peer architecture.
Features of OpenChain Platform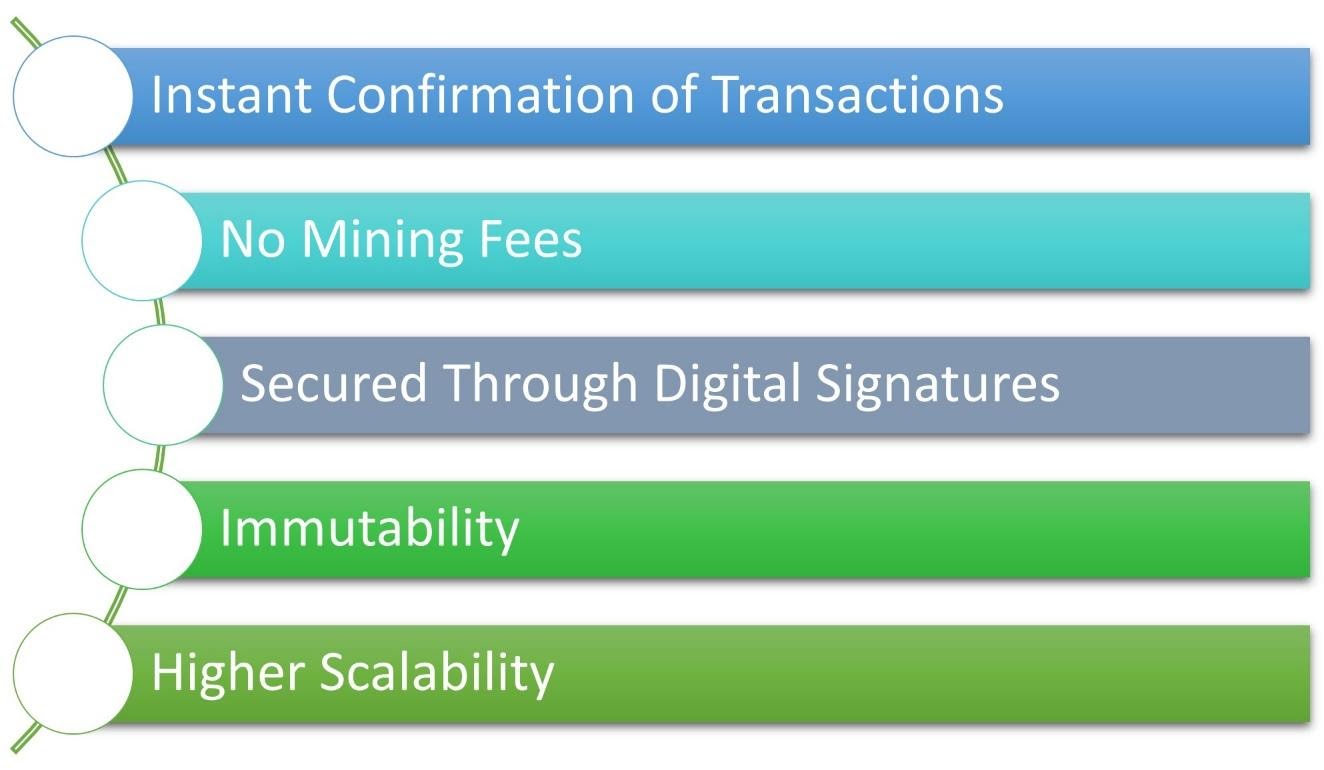 Corda
Corda is an open-source blockchain platform that enables next-gen transparency, efficiency, and robustness in business. With Corda, organizations can transact directly and privately with smart contracts. 
Why is Corda different? It allows you to build interoperable blockchain networks that transact in a strict private environment. Corda includes smart contract technology that empowers businesses to transact directly with great value. Also, it decreases the additional record-keeping and transactional costs.
Features of Corda Platform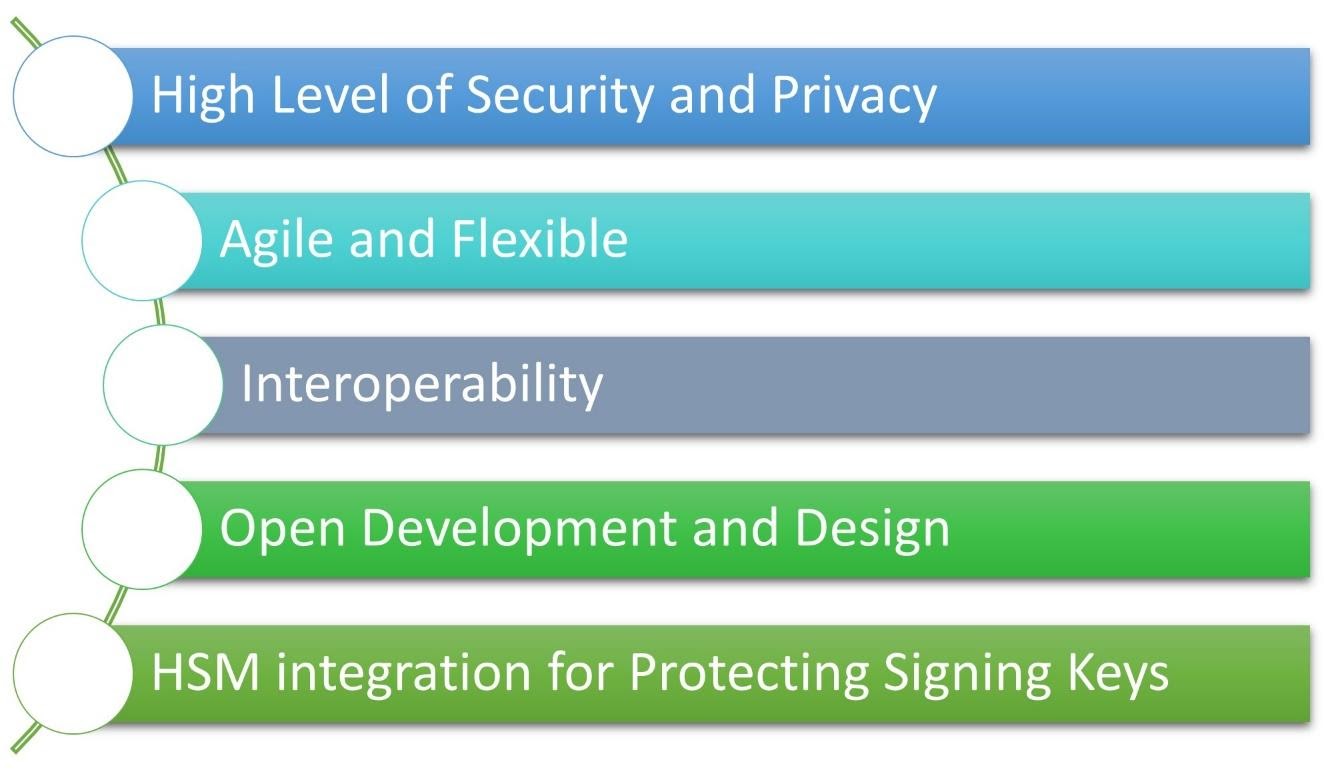 Tron (TRX)
Tron is a decentralized blockchain platform. It aims to develop a free and global content entertainment system that enables seamless and reliable sharing of content digitally. Tron can manage 2000+ transactions per second at a zero fee.  It relies on the Delegated-Proof-of-Stake consensus mechanism (DPoS) to secure the Blockchain.
Why is Tron different? Tron provides a medium for creators to share their content directly with the users, discarding the middlemen. Also, the original data always remains with the creators making the process extremely secure and protected.
Features of Tron Platform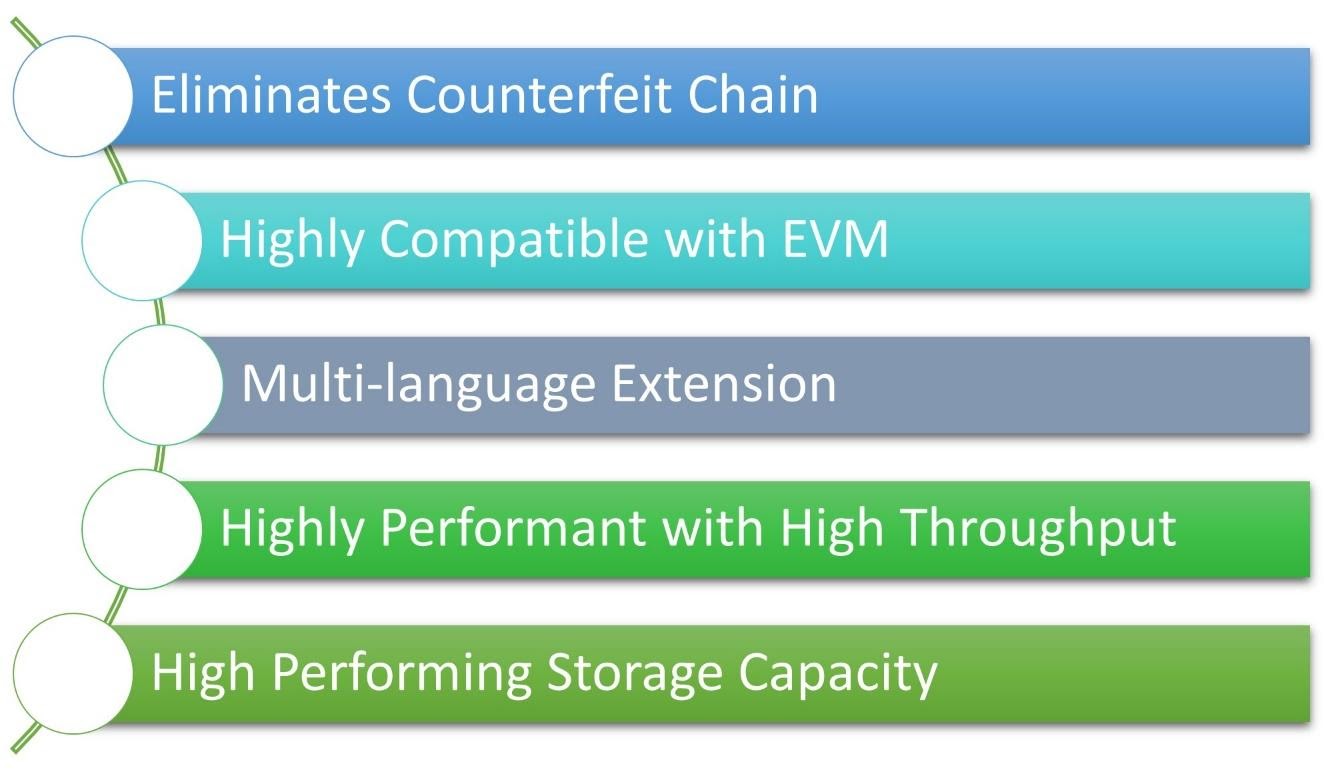 Hedera Hashgraph 
Hedera Hashgraph is a fair, fast, and highly secure public network. It doesn't involve computation of a heavy proof of work algorithm. You can use it to design and develop salable & innovative decentralized apps. Hashgraph supports dApps. It depends on an asynchronous Byzantine-Fault Tolerance (aBFT) consensus mechanism.
Why is Hedera Hashgraph different? Hedera is the same as every other public blockchain network, but the difference lies in its fast, fair, secure, and unique mechanism. Hedera offers much better and reliable algorithms for higher transparency.
Features of Hedera Hashgraph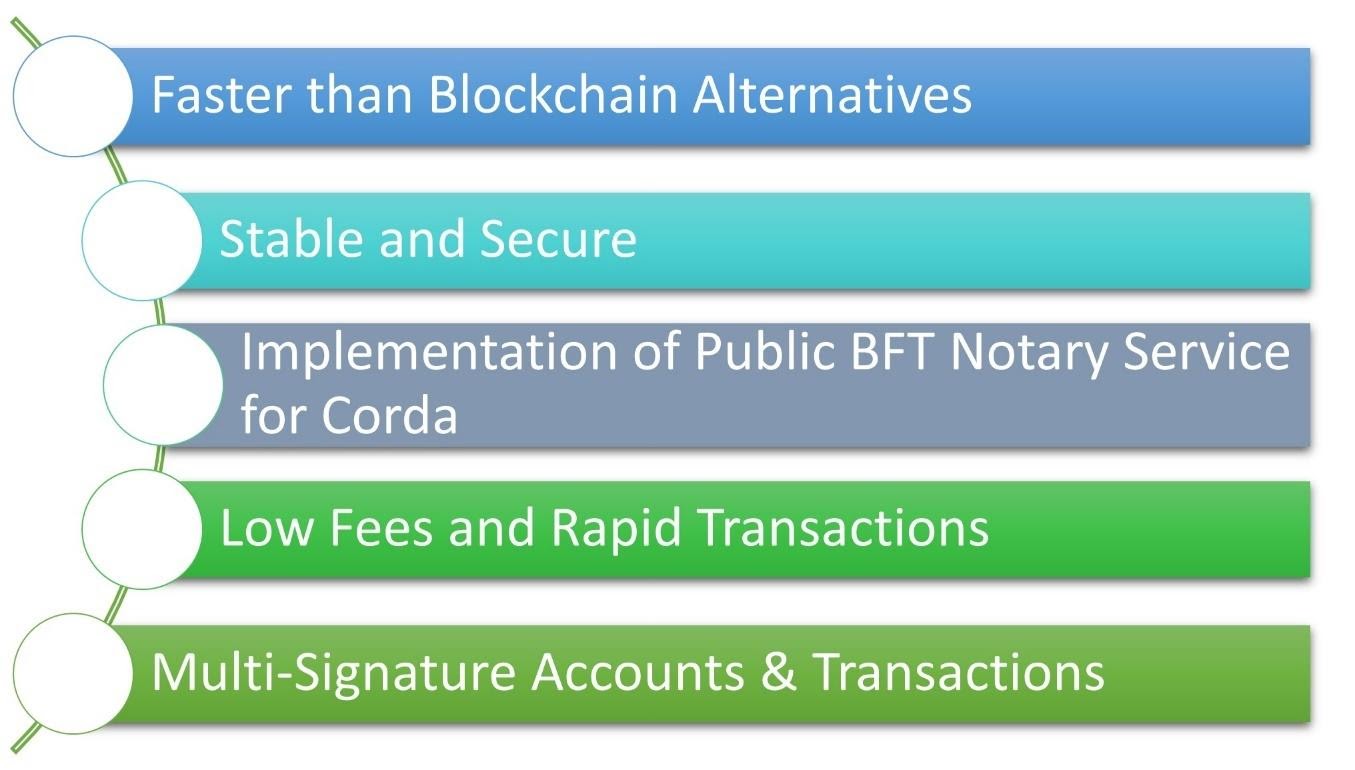 Ethereum
Ethereum is an open-source, decentralized, and leading Blockchain platform with native cryptocurrency with Ether or ETH. It enables the development and execution of Smart Contracts and Distributed Apps without any downtime, data threats, or third-party involvement. You can use it to eliminate internet third-parties who save & track data and financial instruments. 
Ethereum is the developer's favorite as they are used to make new and featured applications.
Why is Ethereum different? It is open to everyone; you require a wallet to take part. Also, Ethereum is a ledger technology that enterprises are using to build and run new programs.
Features of Ethereum Platform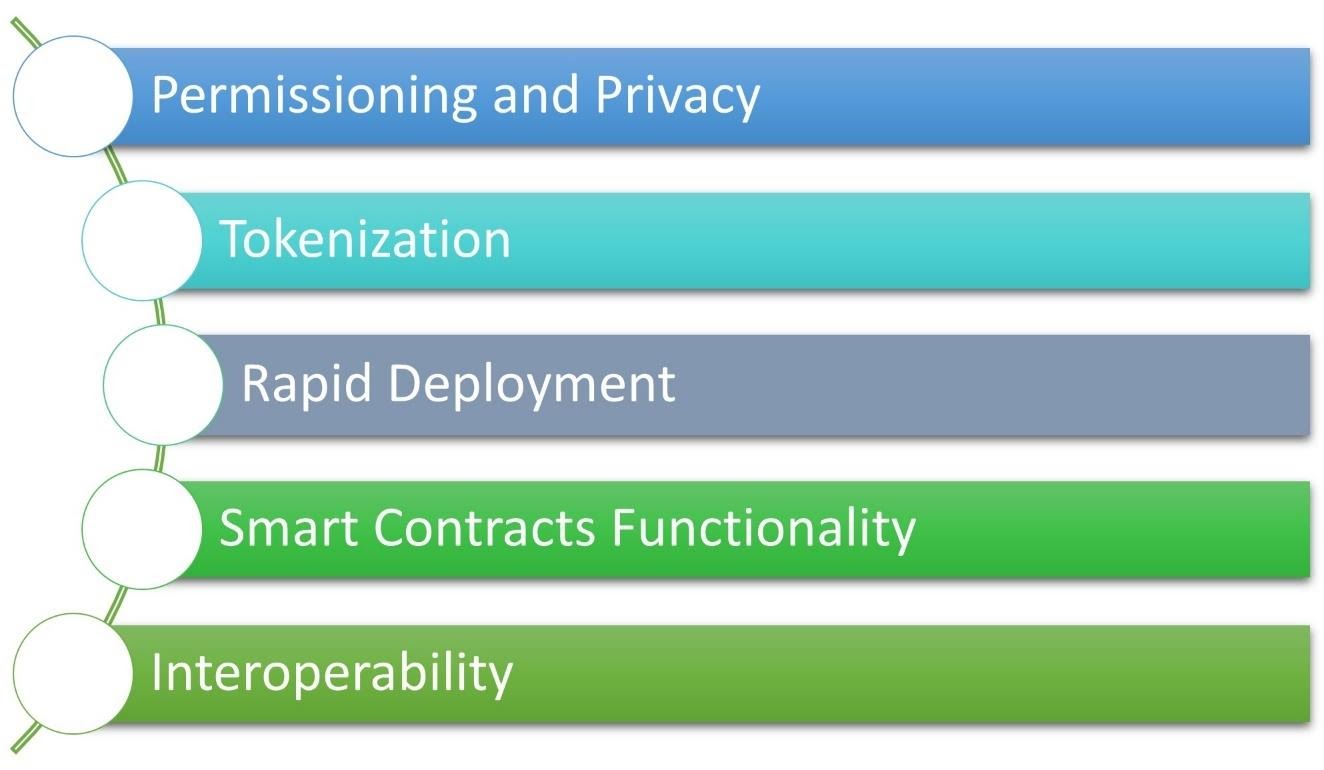 These are the top 10 Blockchain-based platforms that will rule in 2021 and beyond. Next question you have: 'How do I choose the best platform for my next blockchain project?' 
Well, we are there to guide you. Below are some of the key factors to consider while selecting a reliable Blockchain Platform. Read to explore!
How to Choose the Right Blockchain Platform for Your Business?
Permissioned vs. Permission-less
Start with choosing the 'Type' of your Blockchain. 
If you want to have all your participants authorized before participating in the network, you'll require a permission network.
 On the other hand, put the data on a public Blockchain development framework/permission-less framework to promote business without transparency. 
Tokens/Crypto or Not
Not every framework provides cryptocurrency or tokenization access on the Blockchain. In such a case, if you are planning for an enterprise-ready Blockchain platform with the cryptos and tokens, your options get limited.
Note: Hyperledger Fabric and Corda platforms don't provide token/crypto facilities.
Scalability Requirements
Scalability issues are a big challenge in Blockchain App Development. 
If your decentralized app is transaction-extensive, you must validate side-chain implications for security/flexibility and assess network transaction charges.
If your decentralized app is not transaction-intensive, you must restrict the network and vendor decision to cost, efficiency, and quality.
 Speed of Transactions
For lighting fast transactional speed, opt for permission-based Blockchain platforms.
Security
Ensure strict security measures for your organization, opt for a robust platform, and offer high security. In such a case, EOS and Hyperledger Fabric can be your mate. They both hold an excellent track record of handling security. 
Some additional contributing factors:
Skills Availability
Multi-functionality
Community Support
Conclusion
The demand for blockchain platforms is rising steadily. Consider the pointers mentioned above to identify the best Blockchain platform for your needs. We hope that you find this blog helpful and insightful.
However, if you are still struggling to choose the right platform according to your project needs, don't worry! Successive Digital has got you covered. Consult our blockchain experts today for Blockchain consulting services. We also help you conceptualize your blockchain project idea into reality with our blockchain consulting team. 
Ready to get started? Fill the form now!
Ready to get started? Fill the form now!