CRM Database: An Overview and Importance for Your Business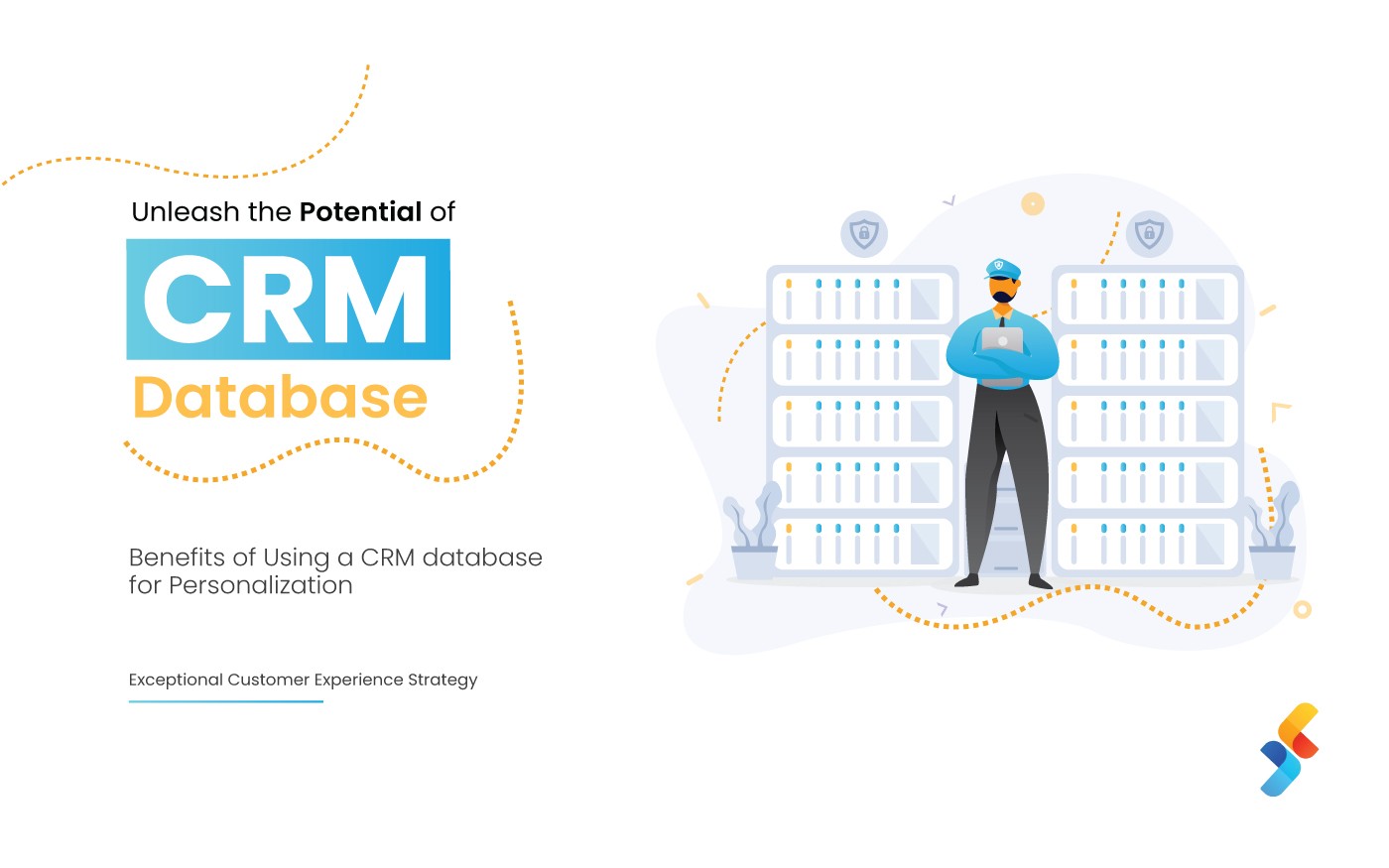 Customers are important, as no business survives without a solid customer base, but sometimes managing a substantial amount of customer data becomes a challenging and tedious task. Organizations who are leveraging the CRM platform, cannot imagine their business without it. A CRM (Customer Relationship Management) software offers seamless management of your customer relationships- data, insights, and metrics all in one place.
A CRM platform help organizations in targeting multiple audiences, setting scores, and initiating alerts based on the customer's activity. It is essential to routinely optimize the customer data for new business insights, CRM database is an effective CRM tool that amazingly monitors all the client related procedures and is the premise of client relationship admin frameworks.
What is a CRM Database?
A CRM Database is a resource containing all the client information collected, governed, modified, and shared across an organization. It enables you to effectively manage and store all the customer interactions into a shared company database. In such a way, users can quickly access key account and contact information.
CRM database incorporates robust sales and marketing reporting tools that are used for leading marketing and sales campaigns and enhancing customer engagement.
In CRM Database, the data is fragmented into three unique categories:
Operational CRM: It focuses on streamlining business marketing, sales, and service-related tasks.
Analytical CRM: It focuses on creating impactful strategies and approaches to enhance the customer experience.
Collaborative CRM: It shares customer information with various business organizations for targeting the relevant business audience.
For instance, Salesforce provides a highly customized platform that can be analytical, operational, or collaborative CRM depending upon the modules shortlisted by the Salesforce business customers.
CRM Benefits for Business
According to a customer survey, 80% of the users believe that their CRM software helped them in enhancing their businesses. A good CRM can get the right information from a reliable source to the right customer, at the right moment. Below are some of the benefits of a good CRM database:
Collaborate Through Integration
Integrating data from various functions of a company helps you maximize and enhance your effectiveness through collaboration. For instance, the customer contact details on your website can be converted from Lead capture forms to the Hot Lead action lists in your CRM enhancing the collaboration between the marketing and sales teams.
Effective Pipeline Management
With proper visibility over your sales pipelines, you will gain better insights about the deals that require prompt attention and the deals that have gone stale. With frequent and keen monitoring over the deals passing through your pipelines, you can easily recognize and discard the areas of concern ensuring a smooth and reliable pipeline every time. Besides, the sales and marketing teams are always connected ensuring the high quality and clog-free leads in the pipeline.
Maximizing Productivity via Automation
Enterprises often execute multiple processes inclusive of a chain of redundant and monotonous tasks carried out by various users. Here, the CRM system helps you with automating such tasks to drive consistency and save time. You can automate the scheduling follow up activities, campaign mailers, and task assignments to certain teams, etc. Automation ensures that all the members of sales/marketing teams are following the same process from start to finish and no such task redundancy is there in the whole process.
Improved Engagement to Create Long-Lasting Customer Relationships
Nowadays, customers demand more than reasonable cost, high-quality products, or services. They want to get acknowledged and have the best engaging, personalized experience whenever they get confronted with the organization or vice versa. A CRM captures and stores every customer's journey (from start to end). Customer advocacy is however the biggest catch, you can earn it by understanding your customer's preferences, requirements and delivering them exactly what they want.
Increased Revenue and Productivity
Since the satisfied and long term customers bring increased productivity and value to the business. Thus, CRM helps you increase levels of customer satisfaction and retention. Besides, CRM automates essential business operations and promotes collaboration between various business functions that leads to saving time, decreasing the cost, and growing productivity.
Which one is best for your business? On-Premise CRM or Cloud CRM
Cloud CRM leverages cloud computing technologies to host your CRM application. It is a kind of Software as a Service (SaaS) that curbs the costing and timings required in dealing with the CRM technical set up and maintenance. Cloud CRM requires no hardware installation and is considerably more secure than many on-premise data centers. To meet customer expectations, organizations hugely need to consider Cloud CRM.
The Bottom Line
By maintaining high quality and high-performance CRM Database, enterprises can enhance their customer experience. A CRM Database should be highly capable of collecting, governing, converting, and sharing customer information. Thus it is highly recommended to select the best CRM application development company to leverage the exact CRM benefits. Besides, you can optimize your CRM database by a seamless data migration followed by standard data governance.
Ready to get started? Fill the form now!
Ready to get started? Fill the form now!