Work From Home: How Organizations Are Adapting to The New Normal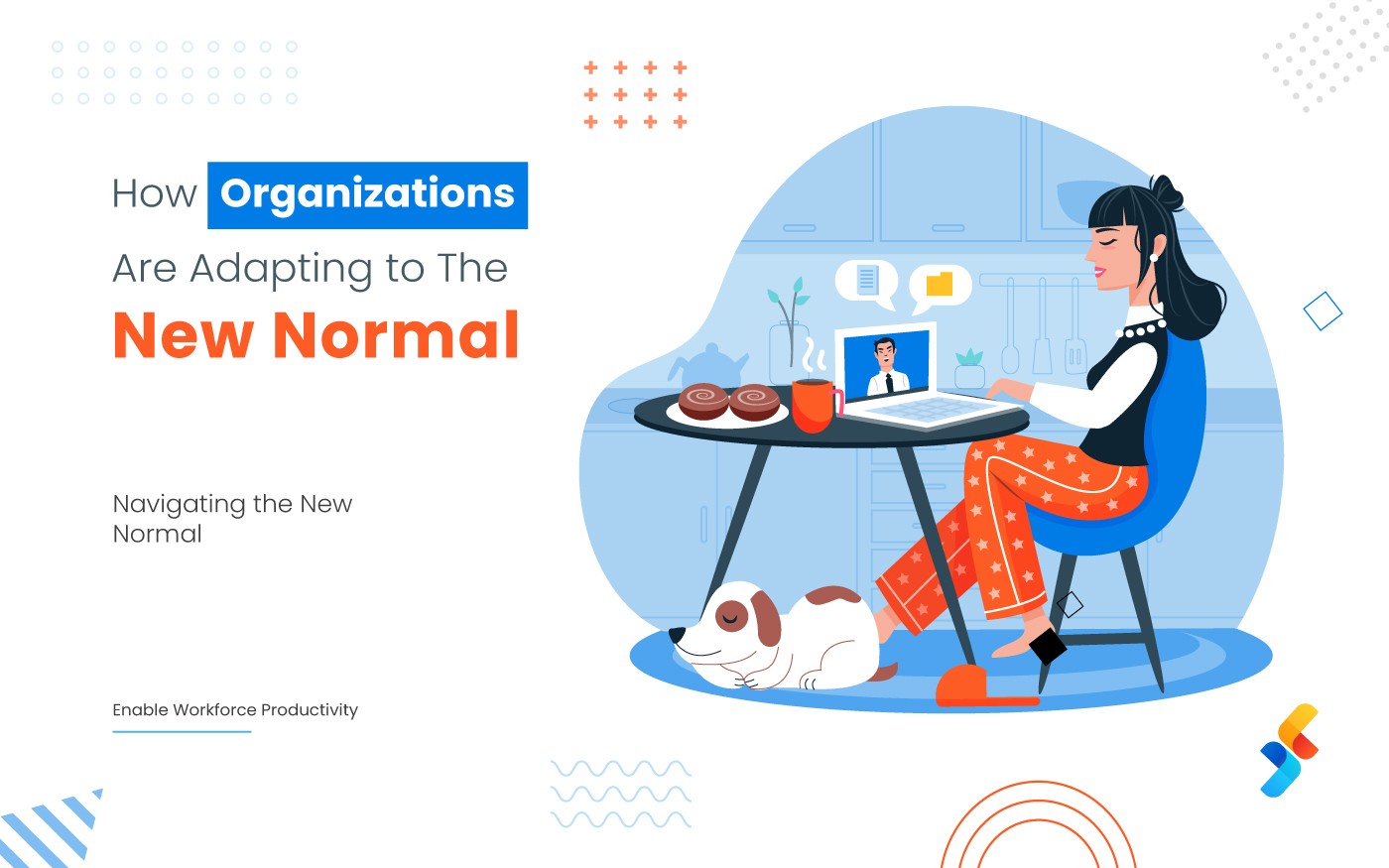 We are in the midst of a flexible workplace revolution where remote work is an upward trend in almost every industry. Nowadays, the global economy is immensely competitive, thus it is imperative to find the best business solution to stay ahead. We all are aware of the coronavirus pandemic and how it has terminated all the organizations and have forced their employees to work from home. Well, work from home was already on a full-on global work movement even before Covid-19, but considering today's situation working remotely is one of the best trends in the market. It has become the new norm. According to research, 90% of the employees who are currently working from home have decided to continue the same for a few years. Innovative techniques like collaborative platforms, videoconferencing software, and multiple cloud services keep the employees engaged and provide the benefit of attending meetings, project completion from anywhere, anytime.
Remote working is not only beneficial for the employees but has proved to be revolutionary for the organizations as well. Let us have a look at the benefits remote working has brought to the enterprises:
Increased Productivity
Businesses have experienced an augmentation in their productivity during the "work from home" trend. According to research, approx. 50% of remote employees are working smartly and consuming less time. Also, 45% of the people say that work from home causes less distraction due to which they complete their tasks accurately and timely. Working from home has undoubtedly increased business productivity and employee working standards as well.
Improved Employee Retention
Retaining your most talented and productive team members in such a pandemic situation has become the need of the hour. Enterprises are ensuring that their employees are actively connected to the core of the business. According to research, engaged employees are more productive, more faithful, and are better advocates for their employer. Work from home has resulted in better and seamless employee engagement and team collaboration (thanks to technologies and management). Therefore businesses are experiencing a more powerful brand reputation and elevated employee retention rates.
Easier Access to Top Talent
Organizations open to hiring remote workers are more likely to have the most reliable and the brightest joiners in a more economical way than you would spend to hire someone in-house. Various enterprises have found a flexible and engaging workforce to be a scalable solution that enables them to stay on-budget during busy & slow times and avoid overstaffing and layoffs.
Enhanced Savings
Many established businesses have already enjoyed savings due to telecommuting. By empowering the workers to be highly collaborative and engaged in working from home is a good option to save your business in terms of money. This way you can lead with a good amount of money to be wasted on many perpendicular activities like parties, electricity, journals, office rents, and other overhead stuff.  Although working from home can save companies money, some hidden costs will need to be assessed.
Conclusion
Initially, remote working wasn't feasible for many companies, but today evolving technologies have made "work from home" a much seamless and easier task. Every business is unique, and therefore requires a keen evaluation of the benefits applied to the specific business before making any decision. It is quite clear from the above analysis that remote working is one of the best options for your business right now. It can help the employees as well as the business to stay updated, flexible, engaged, and collaborative in terms of work and other business activities.
Ready to get started? Fill the form now!
Ready to get started? Fill the form now!