How Digital Technology Upgrades Retail Experiences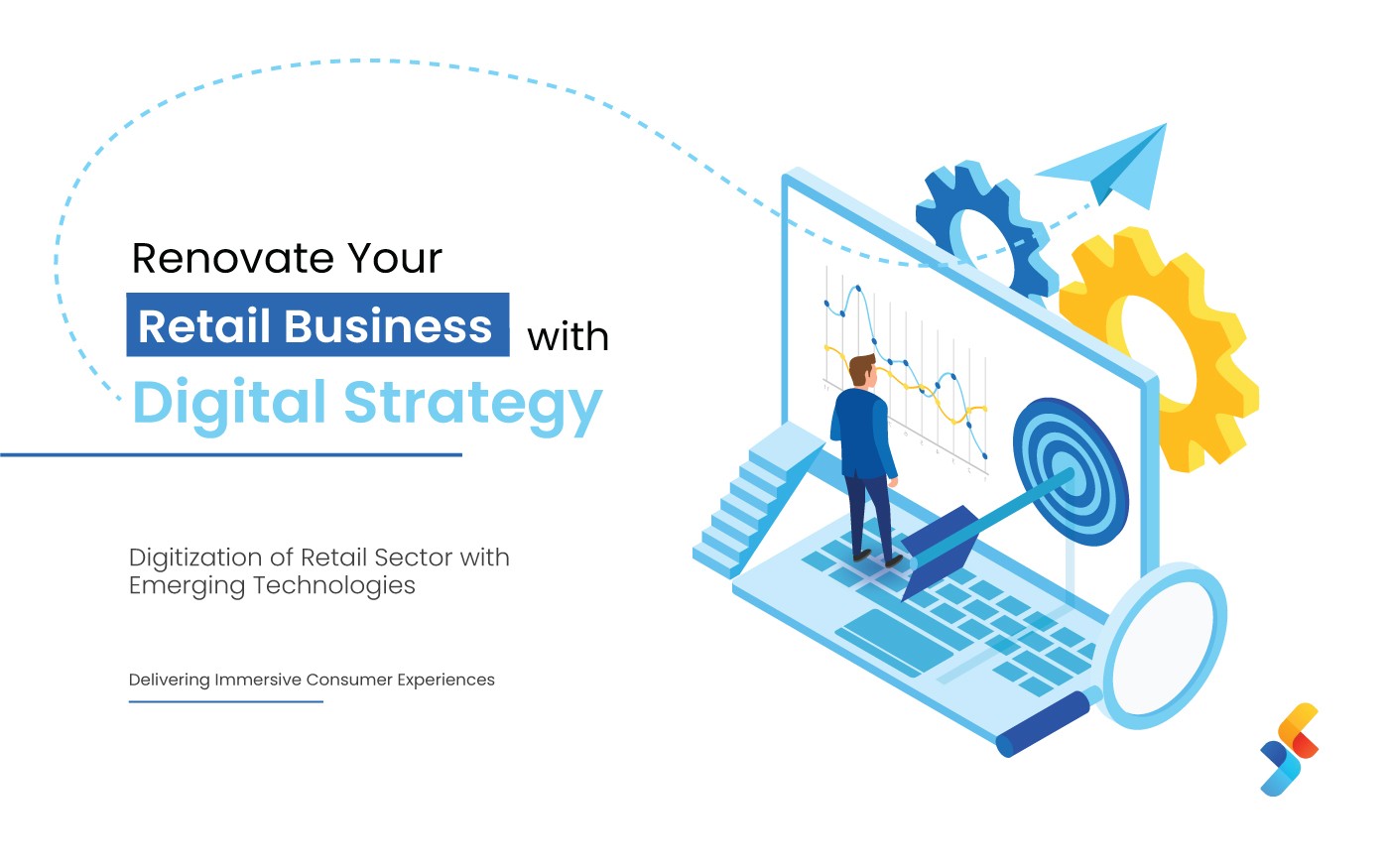 For a few years, we have experienced a radical transformation in the shopping patterns away from brick and mortar to online shopping modes, this is because of the dynamic and flexible experiences available through online shopping. Almost 60% of the retailers have already incorporated online shopping into their strategies and operations, 40% of retailers are still left confused in implementing the digital transformation. "What to do with the existing brick and mortar stores?" is however the main concern for many retailers.
Further, the innovative and productive retailers are adopting the opportunities to upgrade their physical locations with trending digital technologies such as Cloud, AI, IoT, and other mobile capabilities. With online shopping being the trending standard in the digital world, these emerging technologies provide retailers the capability of moving forward and beyond to develop personalized and enhanced customer experiences.
Leverage emerging technologies to create immensely significant in-store experiences
Cultivate Current Customer Relationship
Whether you sell goods or services in B2B or B2C environment, the fusion of technologies and digital solutions provide an opportunity for businesses to establish loyal customers by delivering a streamlined and flexible experience. For a B2B environment, organizations can implement predictive analytics technology to stay agile and forecast relevant inventory levels to adequately serve the increasing customer demands.
Whereas for the B2C environment, organizations can implement social listening initiatives to monitor and improve customer engagement on social media platforms allowing the business to gather valuable data insights that can be integrated into its CRM system to better understand the customer's preferences.
Creating Opportunities with New Customers
Extending the use of data analytics is the key factor to improve a new customer's experience. Several organizations collect relevant information or execute customer surveys to collect worthy information and implement that information to create the right product mix and branding strategies. By using trending technologies like CRM applications and significant marketing tools, companies can enhance their customer reach.
CRM (Customer Relationship Management) platforms are immensely effective in establishing modern and improved customer relationships. Such platforms provide data insights that help in tailoring the sales strategies and product offerings to a potential customer at the right moment.
Moreover, various vendors are actively supporting retailers and using modern technologies to create high-level opportunities that can increase revenue and profitability. Digital Marketing applications such as social media, mobile apps, email apps, etc. have created innovative ways through which companies can experience increased customer engagement.
The company must have complete control over complex inventory-management processes to provide consistent customer experiences across multiple touch points. The focus should be on enabling centralized visibility, orchestration of the inventories across various channels, and making omnichannel retail a reality.
Conclusion
Retail Industry is experiencing transformative changes these days. Thanks to innovative technologies and modern strategies, it is seamless to get insights on customer demands and priorities. Nowadays, digital technologies, AI, IoT, AR/VR, mobile capabilities, and cloud solutions are considered as the top-notch tools to help retailers broaden their customer reach, boost agility, and rightly utilize their infrastructure.
Ready to get started? Fill the form now!
Ready to get started? Fill the form now!