Top five navigation apps while traveling abroad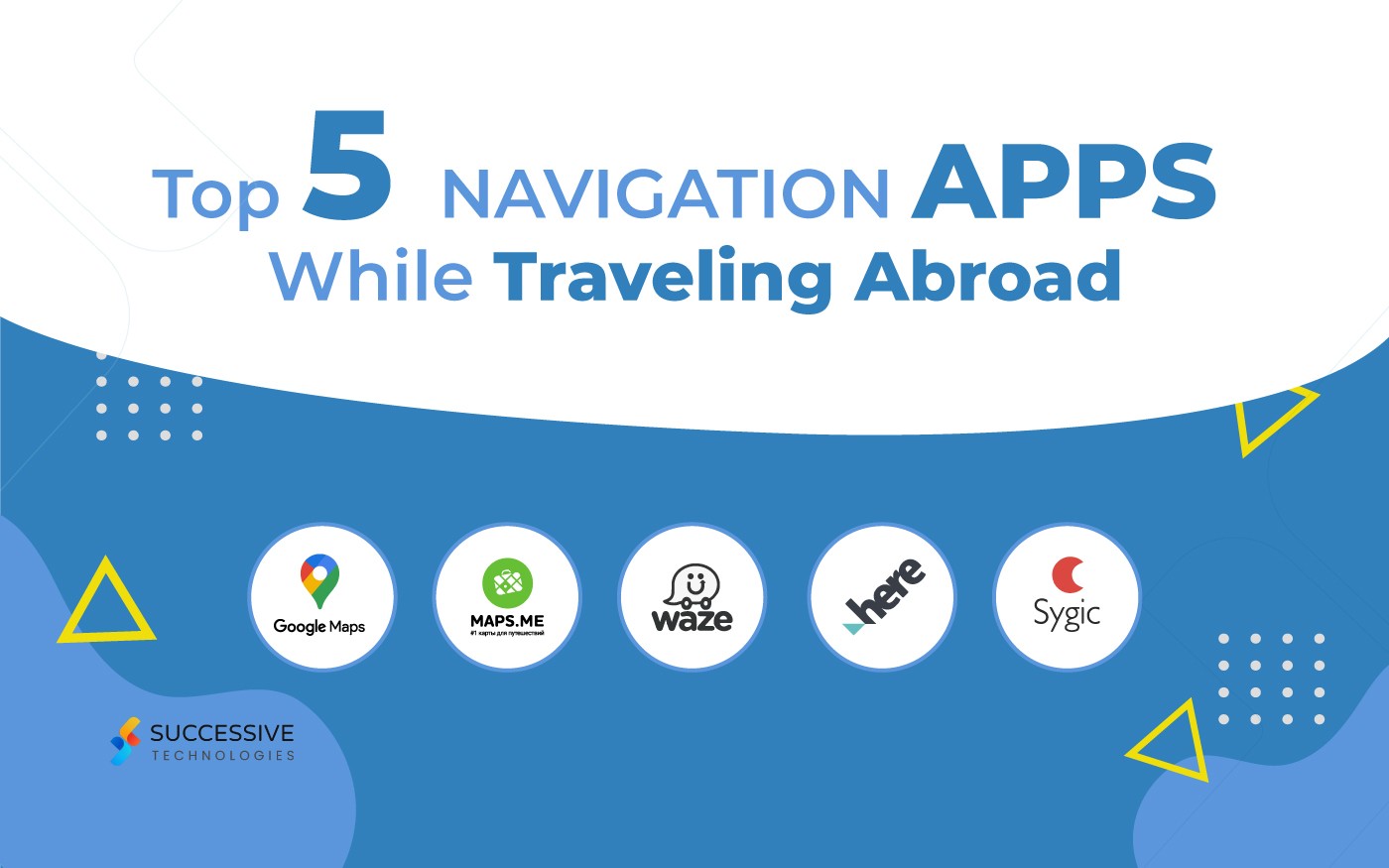 You are bound to feel strong adrenaline at the mere thought of traveling to an exotic foreign location. But, as you are discovering beautiful places in the new city, the chances are you will get lost in a strange place. Luckily enough, technological advancements have come up with a variety of navigation apps. And you can roam across any corner of the city without the fear of getting lost.
A mobile phone and an internet connection are all you need to direct yourself using navigation apps. And both the tools are increasingly common these days. There are countless navigation apps available on the play store and iTunes, but each app cannot deliver a superior quality experience. 
To help you have a seamless touring experience abroad, below are the top five navigation apps recommendations.
Google Maps
Google Maps is undoubtedly the best navigation apps available. It's also the most ranked app, with 154.4 million users in April 2018. And it's still ruling the charts till today. The app is beneficial for international travelers because, along with road directions, it also offers multiple transit routes and options for public transport. You can also explore nearby restaurants, shops, hotels, etc. using Google search in the app.
MAPS.ME
MAPS.ME allows you to save the map offline. And it uses a unique compression method that reduces the size of offline downloaded maps. Although the file size is smaller, you still have access to highly detailed maps similar to Google Maps. If you are short of free space on your phone, then MAPS.ME can be your savior. It has tools like a map editor, location sharing, and bookmark sharing.
WAZE
The WAZE app has amazing real-time features because it combines GPS navigation possibilities with social sharing apps. It helps you to receive the most updated traffic and traveling conditions. The app provides you with real-time updates, for example, cheap fuel prices, road detours, etc. It also allows integration with Facebook and the calendar.
HERE WeGo
The app got launched by Nokia in 2013 named HERE Maps. You can download neighborhood, city, country, or even continent map for offline use. You can also have 'collections' which refer to different itineraries available for online or offline use. The drive mode of the app has helpful features like day or night mode, set route and road preference, speed limit alerts, and traffic data.
SYGIC
The app features detailed 3D and 2D maps of all continents on the earth. It provides you with parking information, such as prices and availability. Another feature of the app is you can pair it with smart devices and wearable like Apple watch. It's a high-end app and offers different levels of subscription to suit all your needs.
Summing Up
Those were the top five navigation apps you can rely on while traveling abroad. You can reach wherever you want by using the apps above. They provide you with the utmost accuracy and most user-friendly interface.
Ready to get started? Fill the form now!
Ready to get started? Fill the form now!