How Successive Eases Overlock Operations Via Mobile Application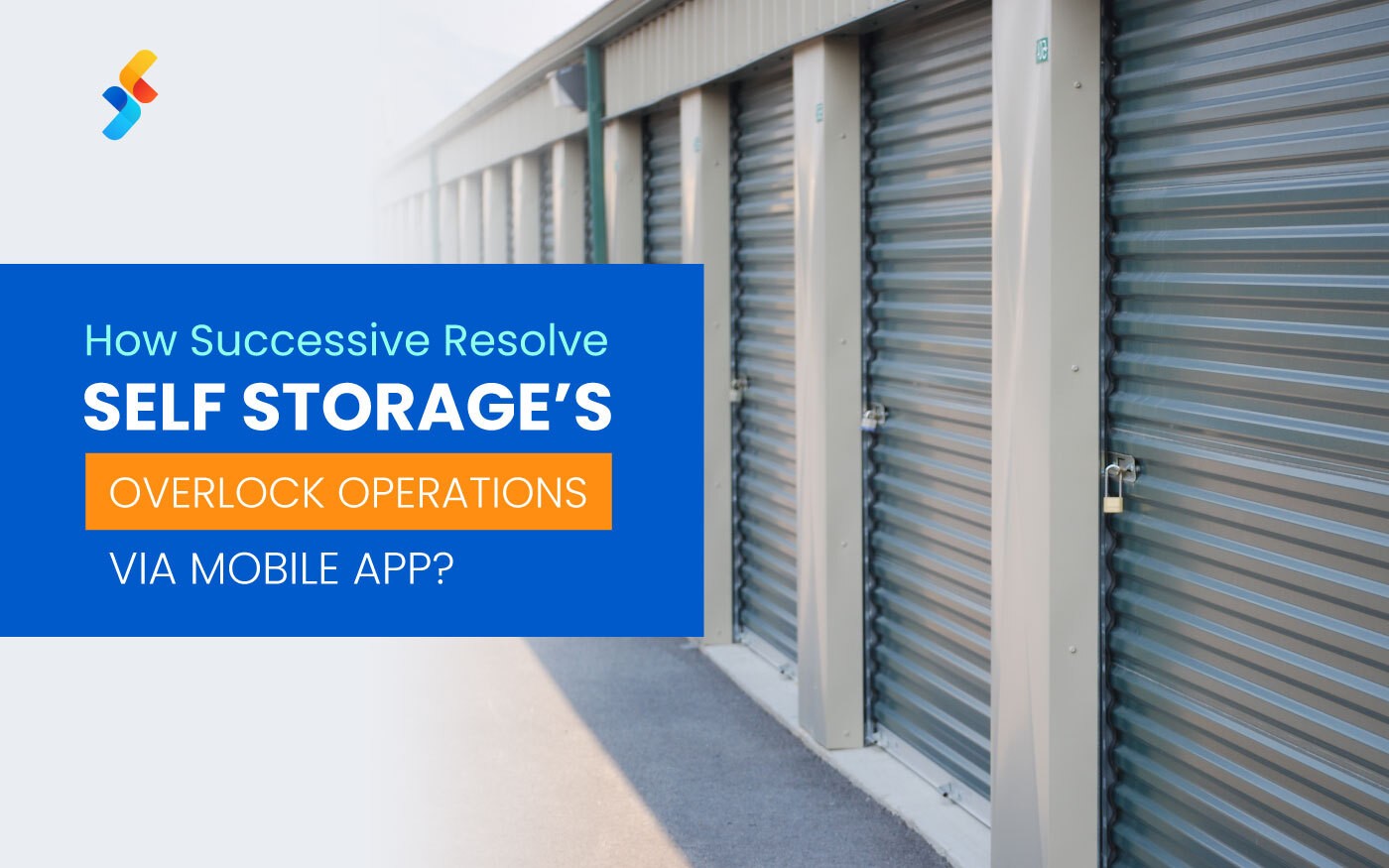 Self-storage lock status tracking, serial code decryption, and overlock removal are the top concerns for the real estate market. To combat, you need a robust digital solution that not only helps you streamline business operations but also assists you in delinquency processes. A mobile app can sound like a perfect solution here. Why? It is because, in addition to the above benefits, it gives access details about the facility locks from a single source. The benefits are immense. To know why and how have a look:  
Challenges:
We are using an encrypted serial code engraved on the side of the lock for the facility. But sometimes, we do forget the code, and due to this, we miss the status of locks (Occupied and lost). Indeed, we have a website, but it's a bit tedious task. Why? Because most of the faculty is working from the basement and lacks proper Internet. As a result, they aren't able to record the code at a unit. Please suggest what to do.
Tom Behl (Property Manager)
We generally use advanced combination locks to overlock tenants' units when they are late in payment. As a result, tenants can't access their unit until they pay their delinquent balance. To centralize the entire follow up process of an overdue tenant, payment, and to check the status of a unit, we need a portable solution. Please suggest.
Ben Franky (Maintenance man)
Successive Solution—A smart mobile application to automate overlock operations.
Compatibility: Android and iOS
Mobile Application Key Highlights:
Automate Overlocks Process:
When tenants fail to pay unit rent, the maintenance man or property manager applies a hangtag on the unit to show the overlocked unit. (because of non-payment.) A tenant needs to connect with customer care to remove this lock. Firstly, he needs to pay. Customer care then offers them an unlock code to remove the unit lock. This process is a bit time-consuming. To avoid time wastage and ensure efficiency, you need to automate the overlock process. It is where the mobile application comes in.
Benefit:
No more dependency on the maintenance man
Freedom for tenants to remove the unit lock themselves
Track the Record of Unit Locks
The maintenance man or property manager needs to track unit locks. The manual process is quite cumbersome. Also, sometimes it results in wrong entries. A mobile app is a perfect option. Why? It immediately puts the removed locks in the dropbox. As a result, you can easily have an updated lock status without any fuss. Plus, it also records missing locks as Lost in the app.
Benefit:
Update the lock status efficiently
More clarity, less effort
Centralized Data:
The maintenance man and property manager handle all operations manually. Using the mobile app, the recording and tracking of the status have become fully automated. They can access all locks with one click. They can find missing lock lists, send emails to tenants to build back lost locks, and much more.
Thanks to the excellent features and functionality of the app, tenants can even pay their delinquent balance. How? By entering the serial code. Unit managers can also track who's where, who owes them, who's late, how many days they are late, what the late charges are, and so on.
Benefit:
Easy tracking
One-click process
Streamlined operations
Offline Syncing Feature
Poor connectivity doesn't let you update the data or record the information right away. Offline Sync features help to do so. You can keep updating the lock details, and data would get synced to the server once the devices come under internet connectivity.
Benefit:
Be productive and stay connected
Impact:
As a result, you can manage more facilities in different zones, reduce manual loads, and maximize net return. This smart app helps you —
improve the operations,
expand the portfolio,
help you connect with more tenants,
provides an ecosystem that centralizes the database,
and help to automate the entire overlock operation.
 Are you in the storage and warehouse leasing industry, looking forward to such solutions or consultation; connect now! We have a team of skilled professionals who will help you from scratch to final execution.
Ready to get started? Fill the form now!
Ready to get started? Fill the form now!