Top 5 E-commerce Trends You Should Know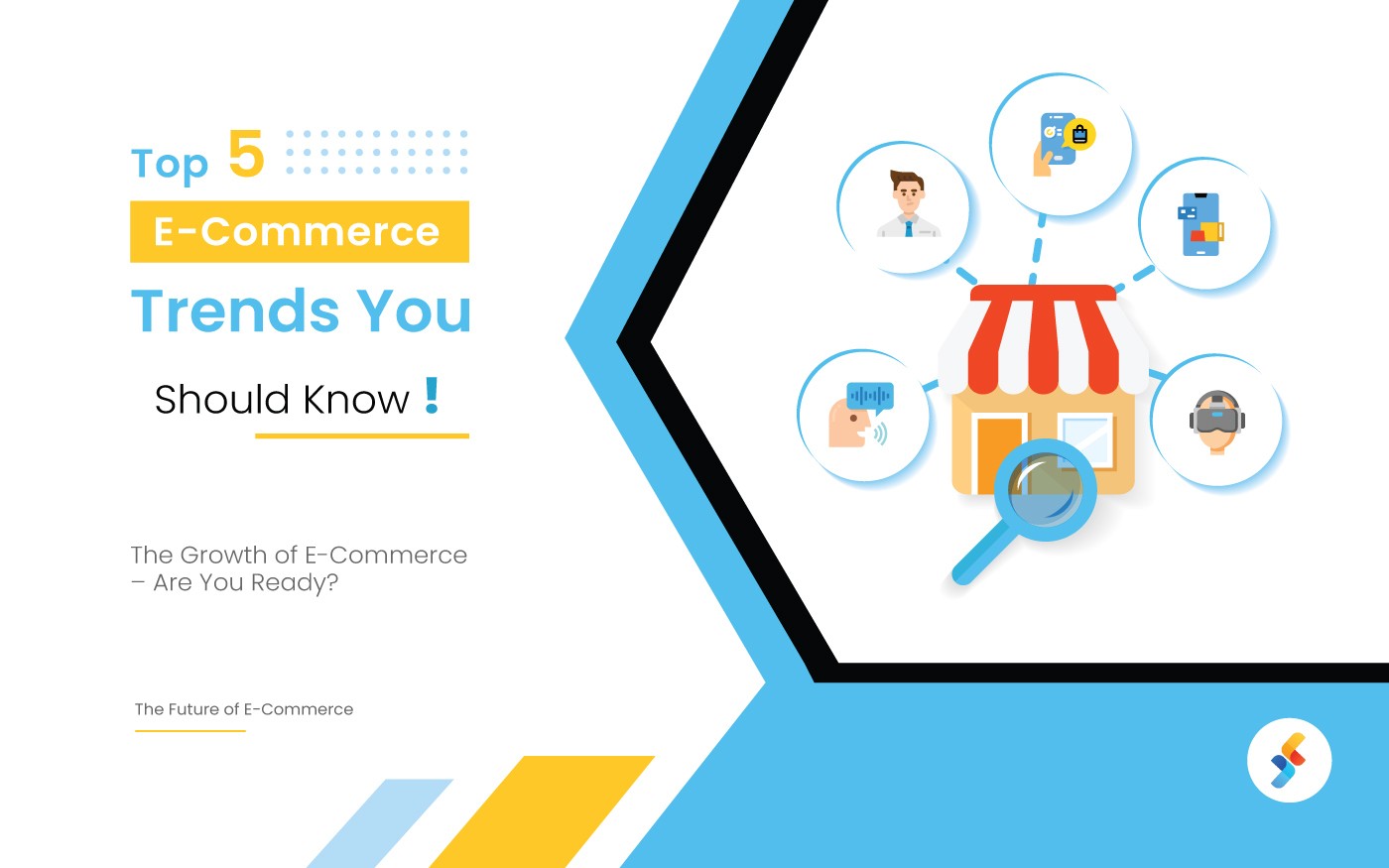 The E-commerce marketplace is evolving at a great pace. In alone 2019, the global e-commerce marketplace has crossed the US2$ trillion threshold. Online consumers are fueling day in and out and accessing e-commerce. The reason being, growing internet penetration, especially on mobiles and purchase power.
But, what's the score in 2020, and what are the trends that are ruling in 2020 on the global e-commerce market?
Have a look:
Voice Search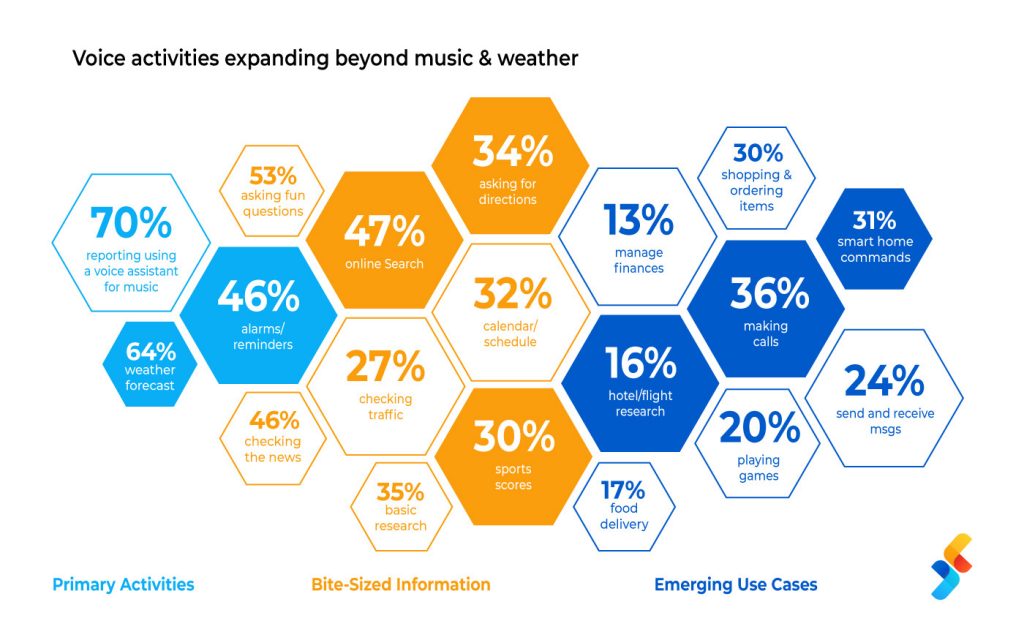 Source: Growcode
Voice commands like; "Hey Alexa order my groceries", are invading in our daily lives. Especially when it comes to a person with disabilities, it is a perfect choice. They simply have to command the search engine for anything they need.
To attract more customers, you need a voice search commands optimized marketplace. This will help you to serve the most personalized experience to your customers.

Do You know—?
Voice Recognition is 95% accurate.
1 of 5 mobile queries was made via voice search.
By 2020 end, 50% of users will account for voice search.
Alike mobile phone users, PC users can also reap voice recognition benefits via Amazon Echo or Google Home.
Add-on Benefit: Intuitive, hands-free, perfect for multitaskers
Personalization
A very popular customer experience quote— "Get closer than ever to your customers. So close that you tell them what they need well before they realize it themselves." This is what we call personalization. It is not delivering what your business wants. It is allowing every customer to consume the experience the way they want. And, helping them achieve what they want at each stage.
E-commerce personalization is an approach to deliver a personal experience on e-commerce. How? By dynamically showing —
product recommendations;
content;
offers based on previous actions;
purchase history;
browsing behavior;
and other personal data.
Do You Know—?
Marketers see an average increase of 20% in sales when using personalized experiences. (Monetate)
80% of shoppers are more likely to buy from a company that offers personalized experiences. (Epsilon)
44% of consumers say that they will likely become repeat buyers after a personalized shopping experience with a particular company. (Segment)
Add-on Benefit: Increases repeat purchases, more sales & increase conversion.
Mobile Shopping & Mobile Payments
Since smartphones advent, mobile commerce is on the rise. Why? There are two reasons:
An individual uses a smartphone for more than four hours per day.
E-commerce portals are mobile friendly and optimized to deliver the best mobile experience to clients.
Do You Know—?
In America, 4 out 5 people shop online and more than 50% of them use a smartphone.
In Europe, 64% of people shop online and 55% do it on smartphones.
Emerging e-commerce businesses and tech giants, both are working their best to improve user experience & facilitate mobile payments.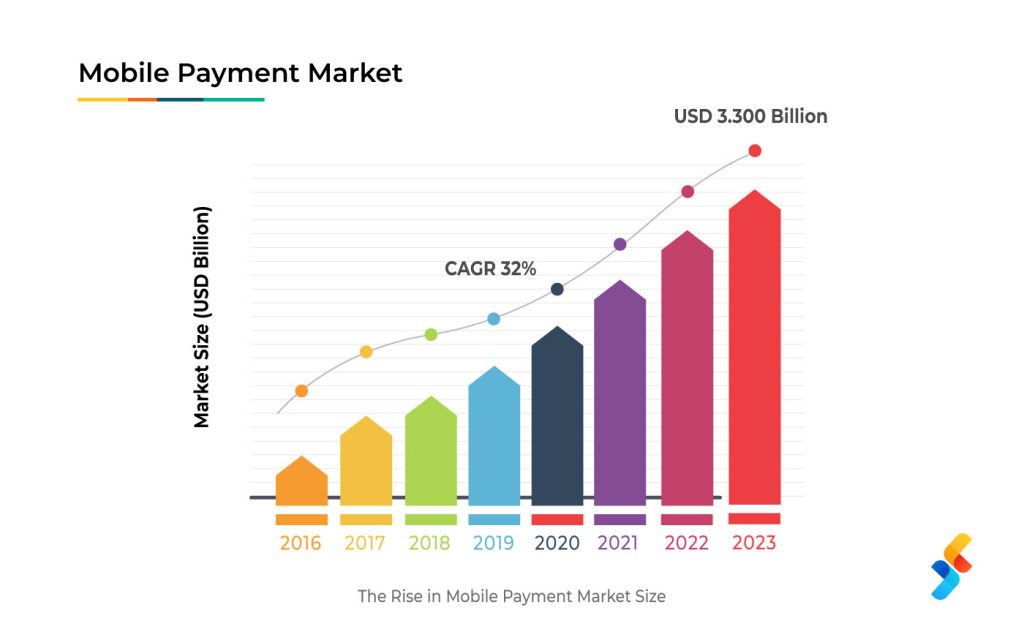 Headless E-commerce
Headless e-commerce is a hot topic, today. It decouples the presentation layer of a site from the e-commerce functionality. As a result, services can deliver richer content and more personalized customer experience. You can deliver what your consumers want more quickly and can still remain competitive.
What is Headless E-commerce?

Headless commerce is a separation of the front end and back end of an e-commerce application. This architecture provides freedom of expression to brands. As a result, brands can build whatever and however, they want.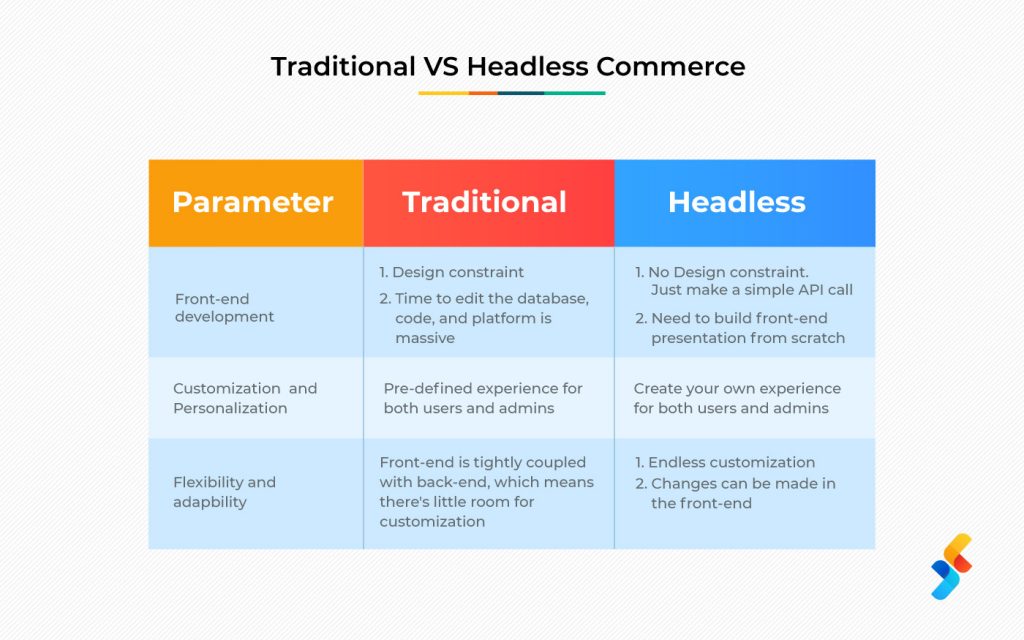 Add-on Benefit: Agile marketing and seamless integration
Virtual Reality (VR)
Also known as computer-simulated reality, VR is quite an impressive feature. It gives your website or app a look and feel of a simulated environment. Moreover, it creates a more personalized shopping experience for your customers.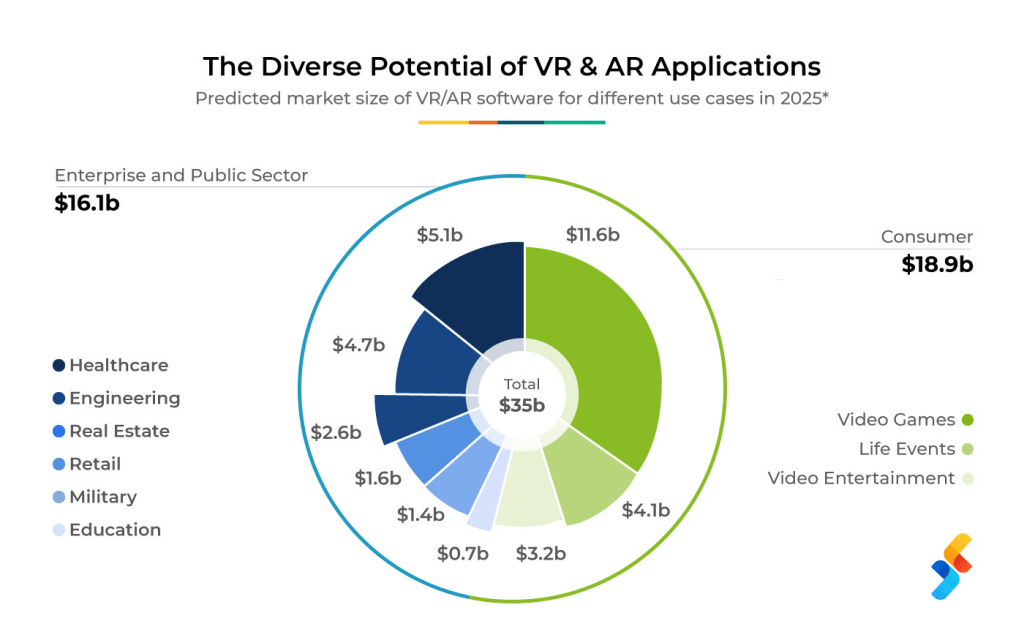 VR/AR Technologies Industrial Benefit

Do You Know—?
Amazon alone features 200 VR headsets,
450 startups on AngelList are VR technology companies
Wondering, how VR and AR are a real e-commerce opportunity?
Simple, it creates a simulated environment. You can 'visit' virtual showrooms and visualize the products in real life.
Add-on Benefit: No more language barrier and 360-degree product view.
Summing Up
These are the top 5 trends impacting the e-commerce marketplace. There are plenty more waiting in the wings to fly. Will single-day shipping become the new expectation? Will facial recognition in stores will connect to customer shopping data online? Or, will delivery drones will create a buzz in commerce in 2020? Time will tell. We're excited to see what the e-commerce marketplace has more in the near future.
Ready to get started? Fill the form now!
Ready to get started? Fill the form now!