Top 3 Enterprise Developer Trends for 2021 and Beyond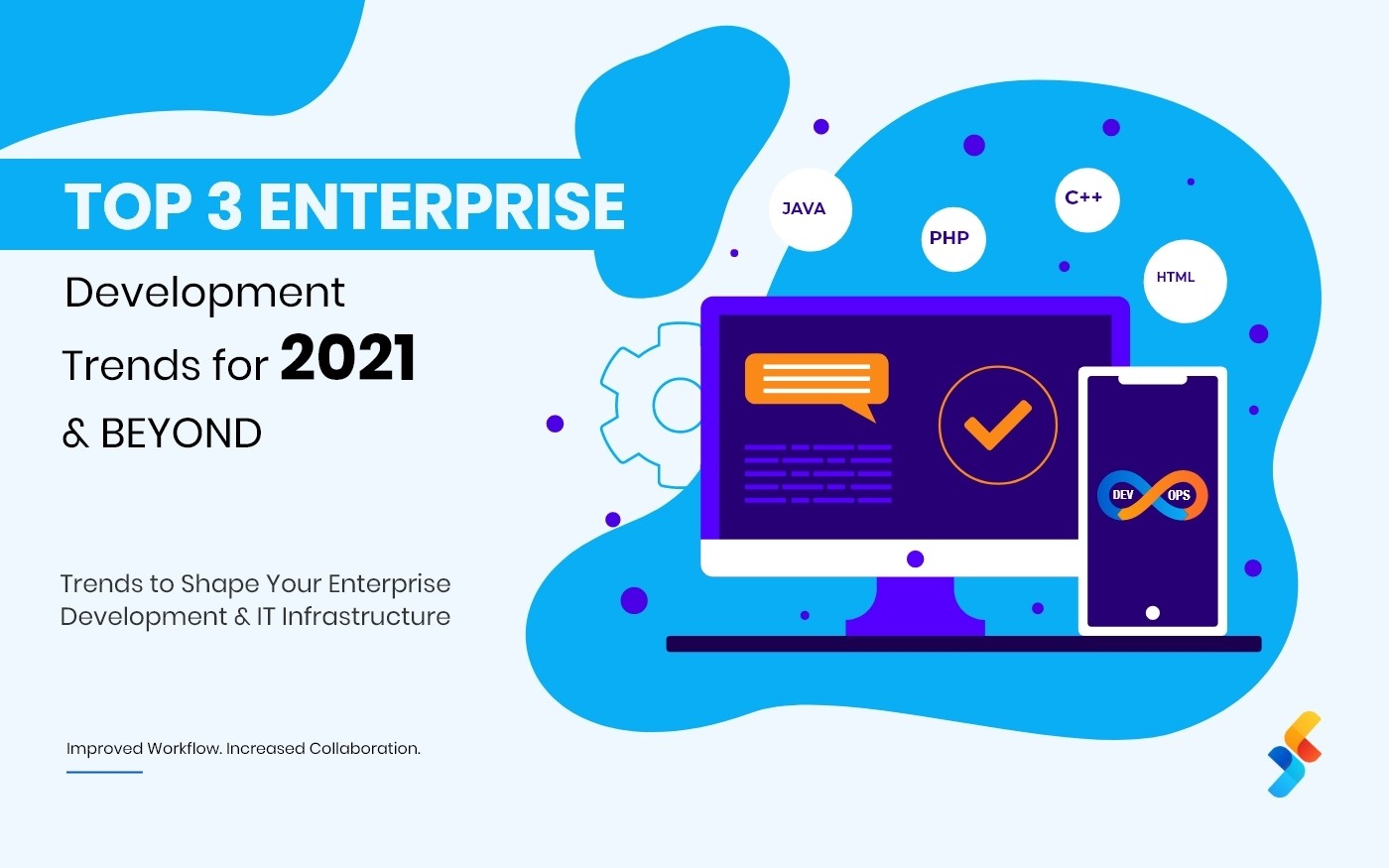 Technology has evolved dramatically over the last decade. Even the approach to build & deliver enterprise software has changed. Previously, modern computing was managing data centers & monolithic servers. Today, infrastructure-as-code to multi-clouds are handling all these. SaaS has shifted from 2% to 23% in revenue in 2020. Pas & IaaS have also developed and will be doubled by 2022. As the shift to the cloud accelerates across the platform and infrastructure layers, here are three trends that will change how we develop and deliver enterprise software in the coming days. 
Have a look: 
The Big Shift to Everything-as-Code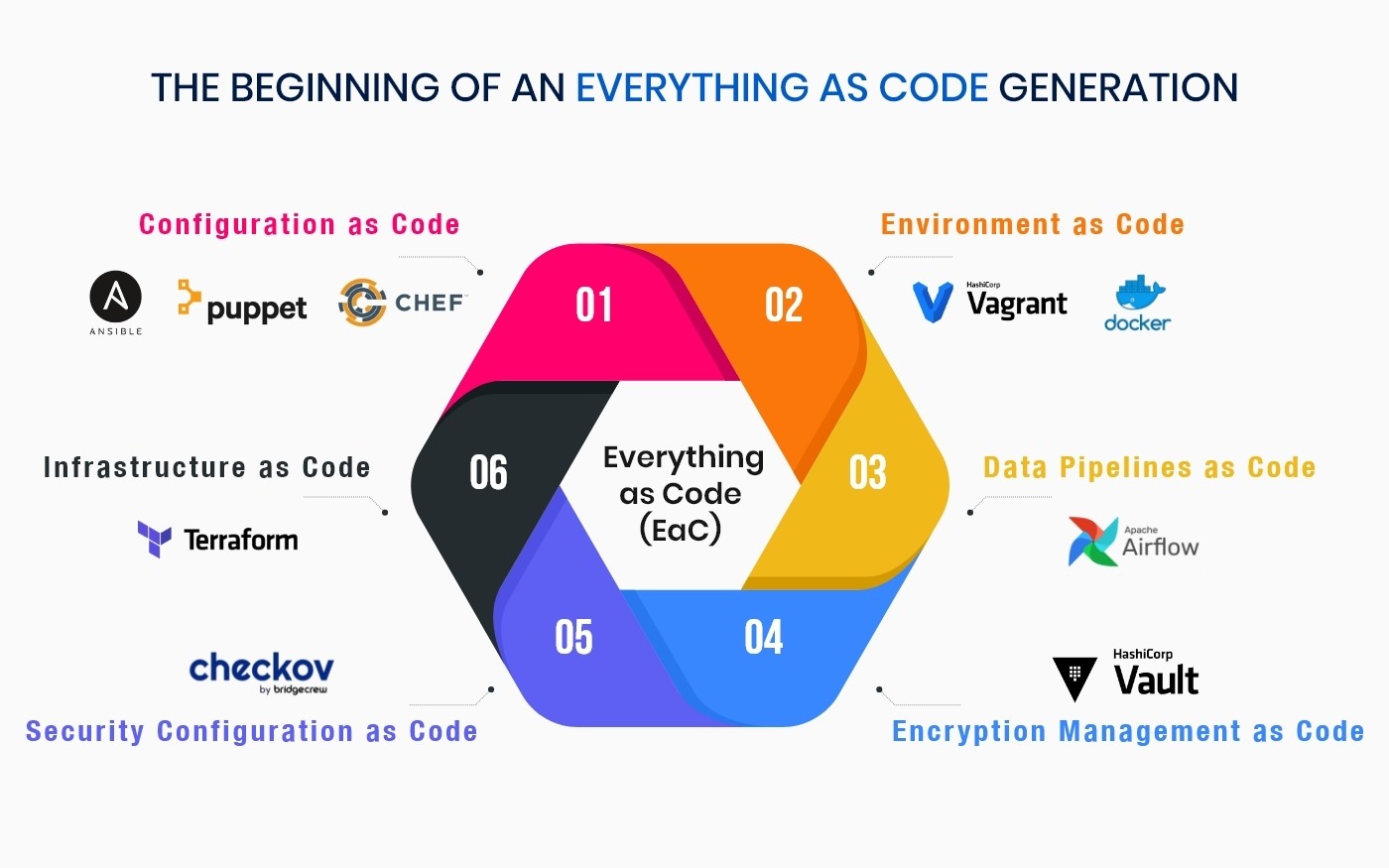 Enterprises are moving towards more dynamic, multi-platform, compact, and complex infrastructures. They are shifting towards the 'Everything as Code' approach. It is a practice of treating every part of the system as a Code. You can mix and match services at your convenience. It means you can store configurations and Source code in your repositories. ( like SVN or GIT.) In short, companies are moving to programmatic workflows. You will write infrastructures as code, and developers will own them.
Companies like HashiCorp, BridgeCrew, and Astronomer have already started.  It is a smart approach to create, manage, and operate each layer of the developer stack..
Benefits of Everything as Code:
Improved traceability
Easy re-creation of apps, phoenix servers, and systems
Shared understanding and improved collaboration between teams
Rise of Virtual Private Cloud-as-a Service (VPC-as-a-Service)
VPC-as-a-Service is a fully managed environment and service. Today, the VPC approach is unable to meet the data security and performance challenges faced by companies. Also, its operational cost is higher than a standard cloud hosting and an on-premises private cloud.
VPC-as-a-Service is way more convenient & reliable. You can scale multi-tenant public cloud services.  You can provide virtual or on-premise private cloud and network isolation, role-based access management, & end-to-end data encryption. You can operate with your own SSO/SAML. MongoDB's Atlas is evolving and is a good 'reference architecture' for enterprises offering reliable, ultra-secure, and scalable '-aaS' (-as-a-Service) offerings.
Benefits of VPC-as-a-service
Data Security 
A fully-managed environment and service
multi-tenant public cloud service
Introduction to New Open-Source Infrastructure
With the architectural shifts, the open-source community will also expand for innovative approaches. In the last decade,open source communities have reshaped the middlewares, Operating Systems (OS), and multiple virtualization layers. It was all to generate good revenue.
In 2021, we can expect a reinvention of several other vertical services like Storage Management, Cloud Access Security Broker (CASB), and Web Application Firewalls (WAF). Also, the Infrastructure-as-a-Service (IaaS) and Platform-as-a-Service (PaaS) will be the fastest-growing segments of the cloud. The demand for managed and hosted cloud services that are native by design and adjustable to any environment will increase.
Benefit of New Open-Source Infrastructure
Lower total costs of ownership
New, smart methods
Conclusion
2021 will be all about shifting focus from delivering applications, software to delighting, and building customers. It will be called the 'New Era of Modern Software Delivery Approach'. In this approach, we'll get introduced to programmatic infrastructures created by developers for developers. To create an impacting presence with your modern software delivery approach, you must rely on a trusted solution partner. Look Nowhere!
We, at Successive Digital, will help you in creating a lasting impression in the global arena by creating next-gen enterprise software apps that refine and optimize your complex business processes. Contact our experts to get started with your custom enterprise app development journey.
Ready to get started? Fill the form now!
Ready to get started? Fill the form now!