Successful Marketplace Trends to Watch Out For 2020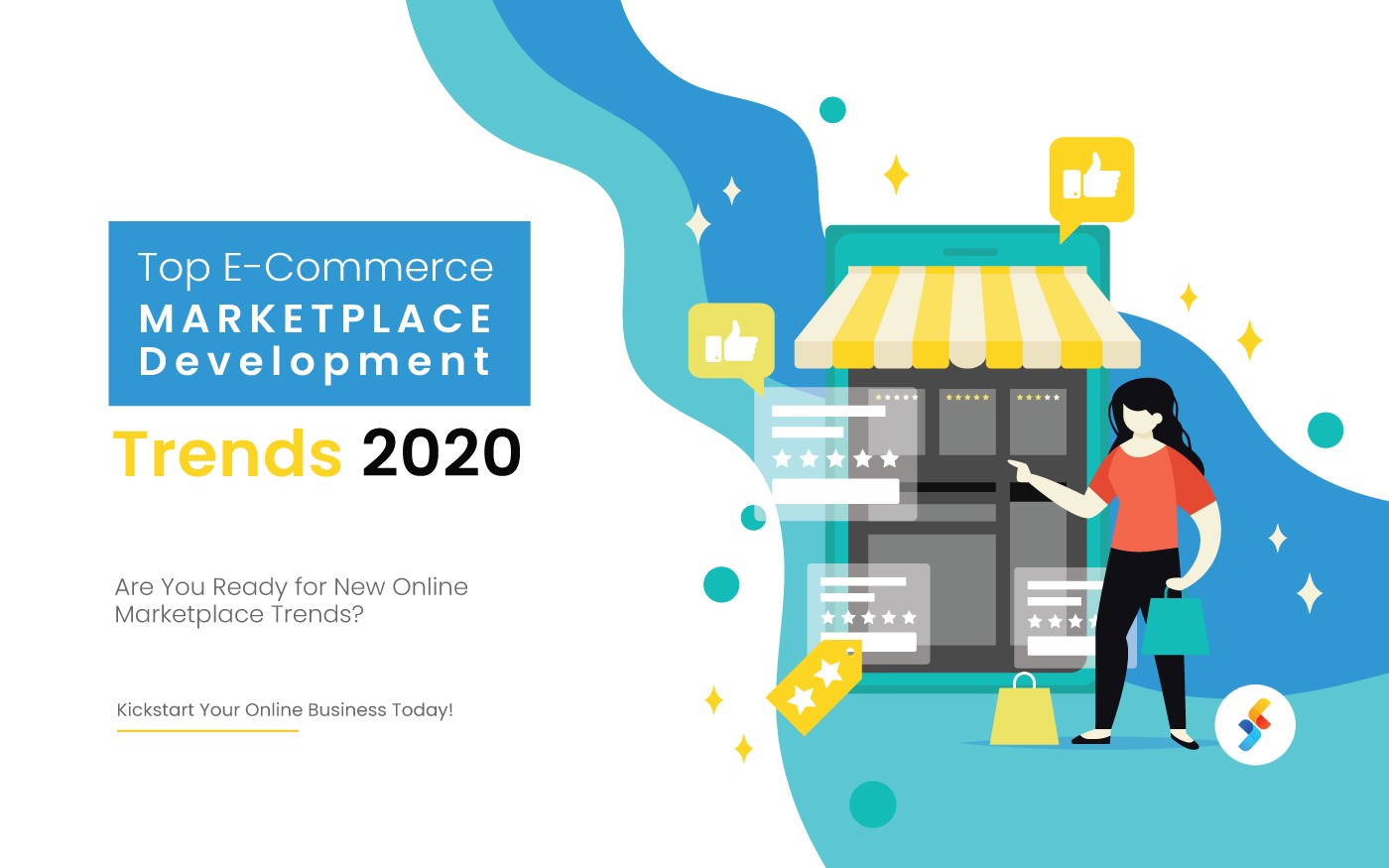 E- commerce has revolutionized the retail sector in so many ways. It has majorly evolved to meet the changing needs of people, and to make online shopping easier for the modern-day customer. Now, just go online and order anything you want with a few clicks. At one point, people used to be hesitant to shop things online, but that is no longer the case. Due to this, more and more sellers want to reach their customers online. 
One of the advantageous aspects of the online marketplace is that small store owners can also gain visibility and establish their own presence without worrying much about the costing. Considering the wide demand, analysts have anticipated that the e-commerce business is booming and will continue to grow in the coming years as well. However, the market waits for no one, and if you don't keep up with the changes, you might find yourself left behind. To stay ahead of the competition, the latest e-commerce trends need to be constantly monitored.
Do you want to look into what trends will reshape the success of your online store? Here are the top 5 e-commerce marketplace trends for 2020 that you need to look out for.
If you are not advertising your products on Google Shopping, you're missing out! The name seems to be like an online marketplace, but it is all about smart advertising. With millions of shopping searches on Google each day, we know that many retailers have the items people need in stock and ready to ship, but are less discoverable online. This helps merchants to better connect with consumers, regardless of whether they advertise on Google. Google Shopping is proven to offer 30% higher conversion rate than text ads.
Interactive Visualization
For providing better consumer experience, implementing convenient features are something which you can not miss. When a person is buying online, he/she sometimes may skip their decision because they can't feel the product. In such cases, using video product description is one way to solve this problem. However, there are even more technologically advanced alternatives. Some online retailers are already using virtual and augmented reality. This would be definitely a great step as the customer will get the best idea of the product on their smartphones. 
The accuracy of voice recognition technology today equals to 95%. In 2016, 1 of 5 mobile queries was made via voice search. This figure will rise to 50% by the end of 2020. And it's not just mobile phones because there are technologies like Google Home or Amazon Echo that allow you to search things online by giving voice commands, which means that even PC users will prefer voice search over typing. If the search query is in the form of words, SEO will play its role and the optimized pages of your e-Store will show up.
Maintaining your social brand presence is equally important just like having a mobile app or website for your business these days. From the retailers' point of view, social selling is a huge step that eliminates a lot of obstacles between customers and sales. Today a person can purchase something he or she saw in their feed by simply clicking on the 'buy' button. Reliable social selling builds deals objectives by 40% than non-social merchants; it creates leads and makes a more profound relationship and gives customers better access to data about organizations and items they sell.
Personalized Shopping Experience
Personalizing the online shopping experience is the key to keeping customers satisfied. People shopping online want help to find the products that they require, and they value a personalized experience. This could include the personalization of messages that are sent via email, or by providing the appropriate information to the interested consumer group. This will strengthen your bond with the customer and offer high conversion rates for your online store.
Final Words
Not only for 2020, but these trends are here to stay with us! Whichever e-commerce trend you decide to adopt, do it with the aim of improving the shopping experience for your customers, and building a long-lasting relationship with them. Take your e-commerce evolution to the next level, by evolving with it side-by-side, and taking advantage of these trends. 
If you need to start with an e-Commerce website or app, get in touch with a team of experts at Successive Digital and dive into the online world today!
Ready to get started? Fill the form now!
Ready to get started? Fill the form now!