Hiring a BigCommerce Development Agency? Ask These 12 Questions First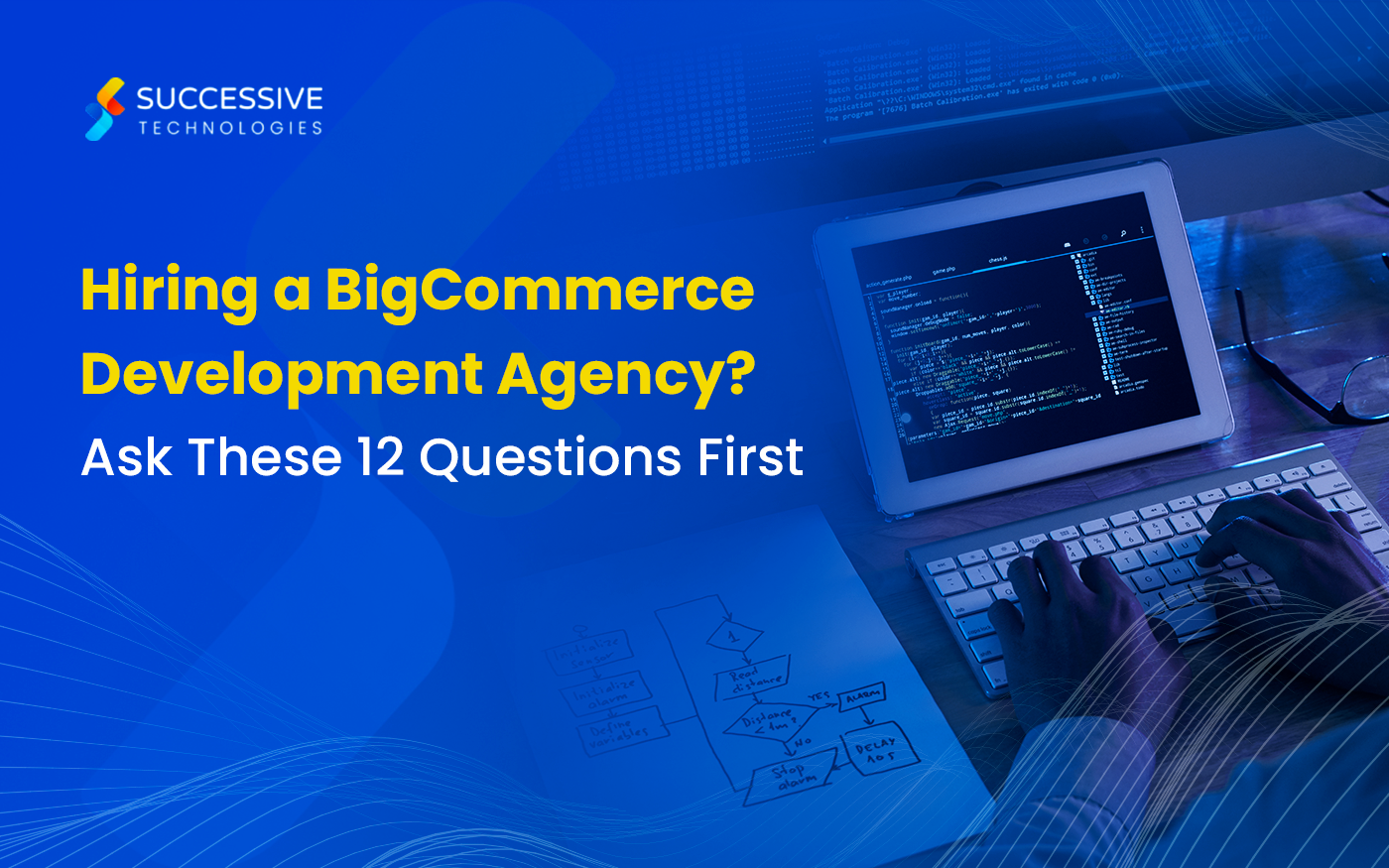 The width of BigCommerce's ecommerce solutions—code-free site building, leading-edge digital marketing tools, API-led extensibility, cross-channel and international commerce capabilities, and intelligent analytics—can be a double-edged sword.
While highly comprehensive, some businesses may struggle to make head or tails of how to effectively make use of these capabilities. This is why many enterprises are bringing in BigCommerce development agencies to help build their ambitious digital stores.
But why go to an agency?
With an ecommerce web development company, companies hand over the reins to experts and save time and money that would otherwise be spent on training in-house resources on an unfamiliar platform. Years of experience on other relevant projects also means fewer mistakes on yours.
Outsourcing BigCommerce custom website development also delivers a higher return on investment than hiring and training a traditional in-house development team. Saved costs can then be refunneled into other business areas. The agency also brings with it a fresh perspective on your existing business model and verticals.
Everyone wants the very best for their business. But amongst thousands of vendors with lofty promises and alluring pitches, finding the best is a challenge. 
To help you arrive at an outsourced partner that's just right for your business, we've compiled a list of 12 critical questions to ask prospective BigCommerce agencies. 
Key questions to ask before hiring a
BigCommerce Development Agency
So, you've formulated a vision for your digital store, have hashed out a project budget, and have reached out to multiple BigCommerce agencies to explore their services and prices. 
At this stage, it is critical to extract maximum information relevant to the success of your project. To do this, you must ask the right questions.
1. Are you BigCommerce certified? 
This should be your first question to understand the true capabilities of a BigCommerce development agency. 
Firms that are BigCommerce Partners have been trained by BigCommerce to bring out the best of the ecommerce platform for their clients' needs. These companies specialize in BigCommerce tools and capabilities to boost conversions, enhance user experiences, optimize digital marketing strategies, refine SEO, and drive innovation. 
At Successive, we're proud to be BigCommerce Development Agency Partners—a hallmark of deep knowledge and expertise that we transform into valuable business results.
2. What are your credentials?
Before diving into your business requirements, establish the BigCommerce development agency's credentials and relevant experience. Check for:
Prior experience with BigCommerce clients, as well as prior experience with ecommerce clients in your industry.

Case studies on the Bigcommerce development agency's website, and samples of the work done on portals like Clutch.

Reviews on portals and testimonials on the firm's website.

The agency's technical and social media presence across relevant platforms.

Thought leadership and domain expertise by exploring the '

Insights and Resources

' section of the firm's website.
3. What is the range of your BigCommerce capabilities?
Before beginning an ecommerce development project, it's critical to understand if the BigCommerce developmentagency's capabilities align with your business requirements. This is a good opportunity to understand the breadth of the firm's BigCommerce services and later compare them with other vendor options.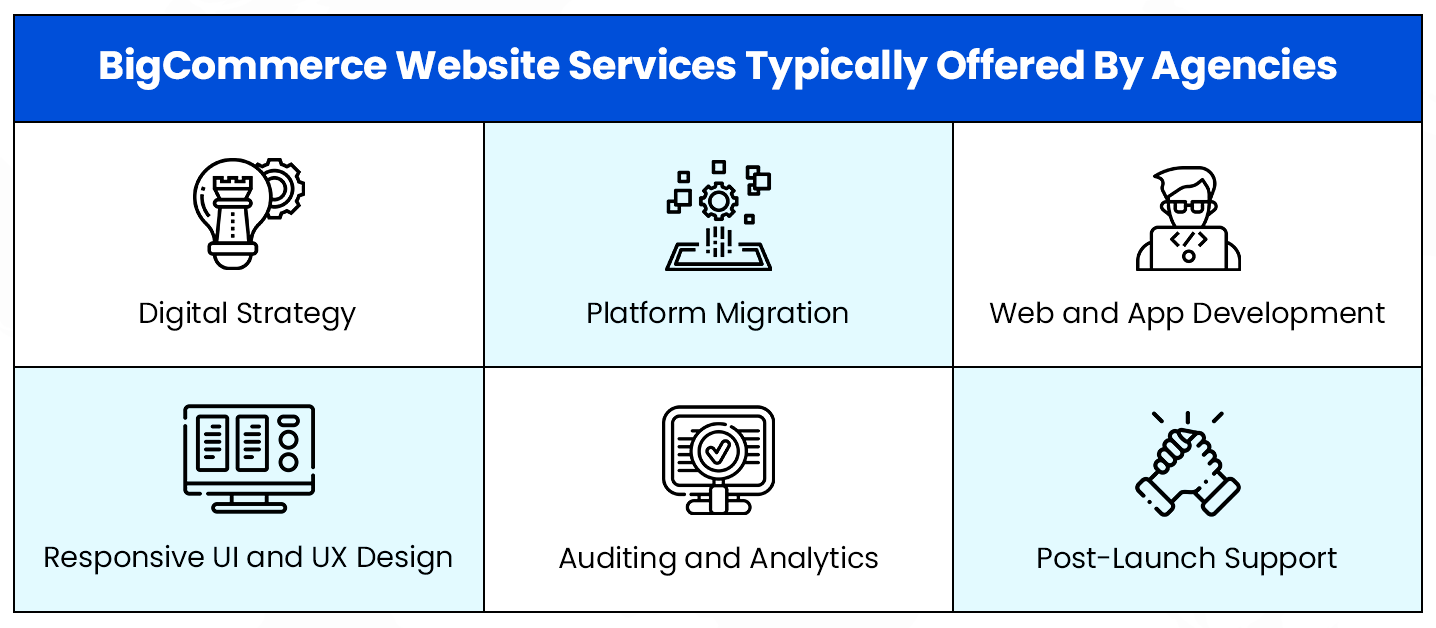 Agencies that take a consultative approach to solving business problems will make this question redundant. Experts will begin the engagement process by first understanding your requirements and challenges before pitching their services and capabilities best fit for your needs. 
4. Will my website be fully customized, or will you be using a pre-built theme?
"Customized website development" can mean one of two things: a qualified ecommerce development agency either hand-codes your entire website while taking care of every component of your digital store, or it customizes and tweaks pre-built themes to serve your basic ecommerce needs.
Depending on your budget and expectations, it's important to clarify this project detail to avoid severely underwhelming results.      
5. What is your web development and design process?
The process a development agency follows can be critical to the success of your project. A reliable and experienced BigCommerce agency like Successive Digital will have outcome-driven engagement and delivery models that are standardized and focus on maximizing return on investment for their clients.
Inexperienced agencies, on the other hand, will prevaricate and avoid going into specifics, eventually shooting in the dark and keeping you in the dark on the progress of your project.
6. What tasks will be performed in-house, and what will be outsourced?
Often, web development and design agencies will outsource specific components of the project to third-party vendors—businesses or individual contractors with greater expertise and/or bandwidth to see the task through to successful completion. 
While not a red flag, task or even project delegation to third parties can increase operational complexity, communication misses, delays, and costs. 
Business owners must establish a clear understanding of which tasks will be performed by the BigCommerce agency and those that will be outsourced.  
7. What content management system will you use?
A content management system (CMS) is the powerhouse of an ecommerce website. These platforms allow for the intuitive customization and management of a website, and most of your website operations will happen here. 
Many BigCommerce development companies will have their own CMS preferences, including BigCommerce's full-featured content management platform.

Given the long-term implications of a CMS, it's important to understand why a firm is using a particular software for your BigCommerce digital store. Expertise across a range of enterprise CMSs will be valuable. 
Business owners must also get clarity on how the agency will optimize their CMS and ecommerce website for page speed and search engines. 
Learn More: The Key Ingredients of an Ideal Content Management System
8. How long will the project take to complete, realistically?
As a business, you want your digital store to hit the market as soon as possible. Depending on the scope and complexity of the project, your BigCommerce agency must be able to provide you with an estimated but realistic time for completion, providing information on key phases and milestones of the project.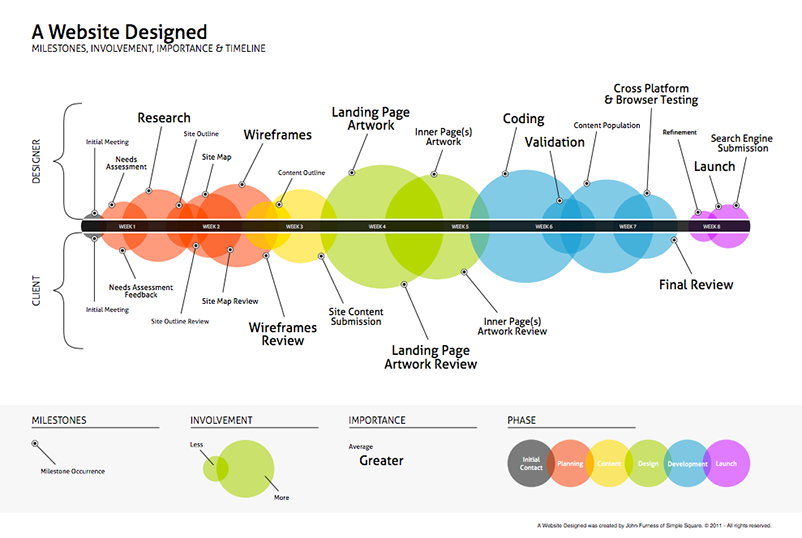 Source: Digital Agency Network
An experienced agency must also clearly communicate potential bottlenecks and factors that can affect the planned schedule drastically, so business owners can prepare for all eventualities. 
9. What type of testing, prototyping and quality control checks will be performed before launch?
Website testing is absolutely essential to the rollout of a flawless digital store. This process helps developers identify and fix website issues before they're discovered by actual users—your customers. Prototyping is an advanced form of testing that tests the first draft of your online store on real users, but in controlled environments.

Agencies experienced in website testing must follow testing best practices such as testing across browsers and devices, and exploratory testing to find additional defects and vulnerabilities. The firm must also explain what testing tools they use and the challenges to expect.
Also Related: 6 Key Steps to Performing a UX Audit
10. How will hosting, security, and maintenance be handled?
It's important to understand what hosting and security solutions a BigCommerce agency will implement for your digital store. 
Web hosting is critical to the seamless operation of ecommerce websites. Good web hosting environments reduce page load times, have minimal to no downtimes, offer impenetrable security, allow complete data backup, extend round the clock support, and accommodate expansion.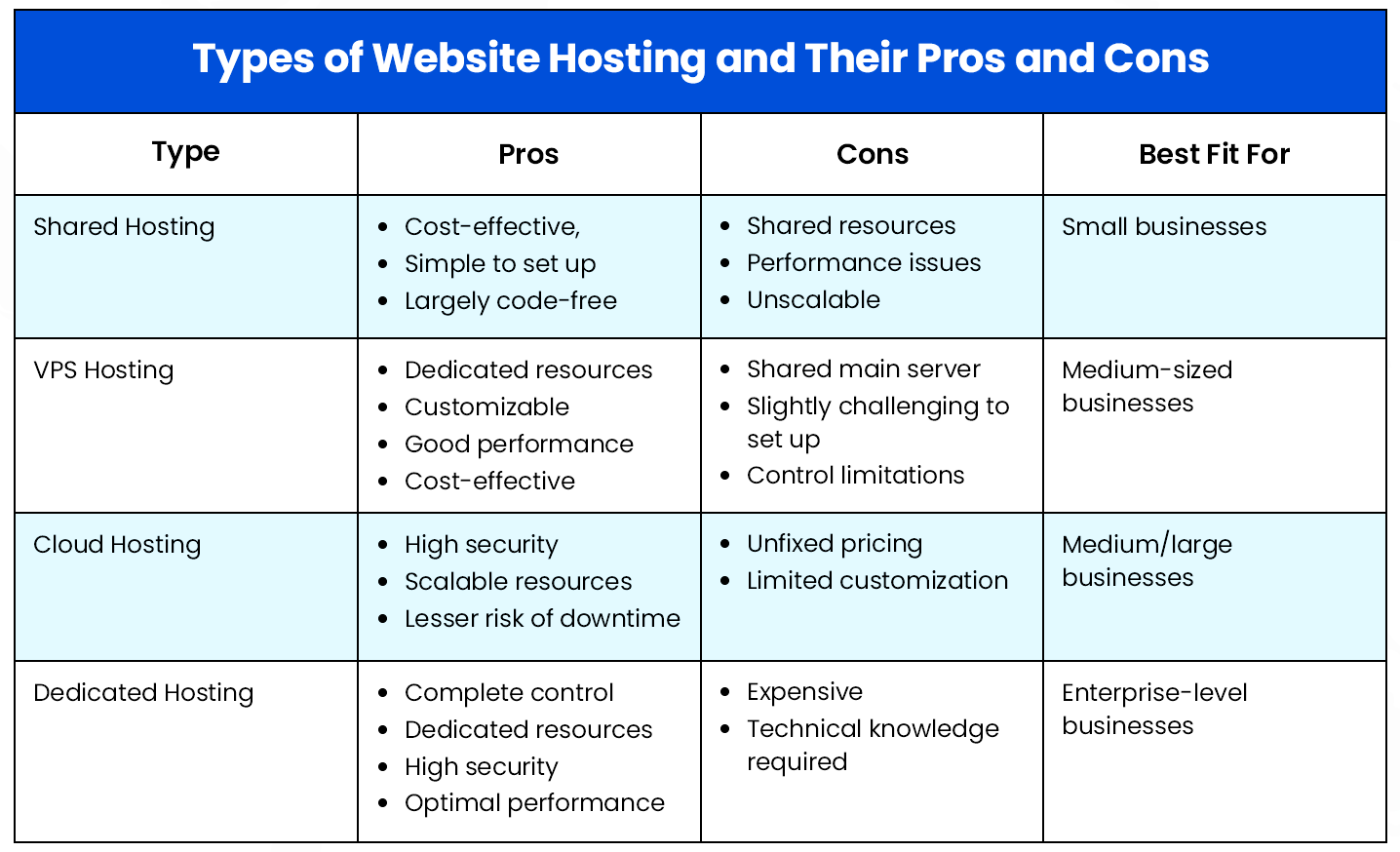 A key area for discussion here is how upgrades to and maintenance of the CMS will be handled, as marketing teams and store administrators are unlikely to be equipped with knowledge on plugin and software compatibility—a potential risk of website breaks.
11. Will you be providing training and support after launch?
The answer to this question is what separates profit-oriented vendors from success-oriented partners. A BigCommerce development agency that offers post-launch support for your digital store is a reliable partner that goes above and beyond your requirements and ensures the continued success of your website.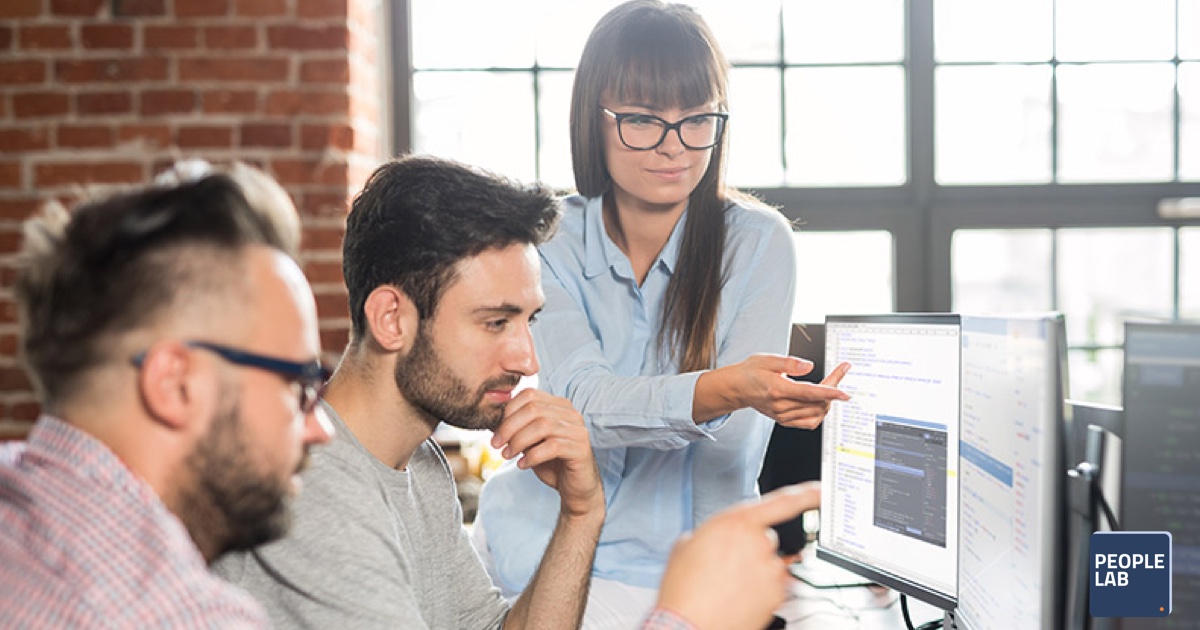 Source: People Lab
Another way an agency can go beyond a transactional association is by including the training of your in-house team in their service package. This is critical since the development agency won't always be around to handle your website and CMS, and your team of marketers and developers need to be trained in long term and short term best practices to keep your operations running smoothly.
12. What other services do you provide?
The development and design of your BigCommerce website is just the beginning of your growth journey. Once the outsourced BigCommerce development company has earned your trust by delivering a function-rich, intuitive and stunning website, you can also leverage their other relevant services to scale your online business.
At Successive Digital, we offer an incredibly wide range of expert ecommerce and digital transformation services. From advanced application development and automation to full-fledged and round-the-clock managed services, our modern ecommerce solutions can help you transform your vision into reality.
You Don't Have to Do This Alone
Building an ecommerce website can be immensely challenging. We've worked with clients who have wasted time and money overcoming this challenge alone, only to eventually turn to our expertise and bespoke solutions.
Agencies like ours have tremendously diverse and deep experience solving ecommerce business challenges. This means that you get a highly refined product built by certified experts.
If you're looking for a BigCommerce development agency that truly aligns with your ambition of making it big with BigCommerce, give our solutions expert a call today! 
Read Next: 10 Essential Ecommerce Website Features To Take Your Digital Store To The Next Level
Ready to get started? Fill the form now!
Ready to get started? Fill the form now!