Six Benefits of Integrating ERP with Salesforce CRM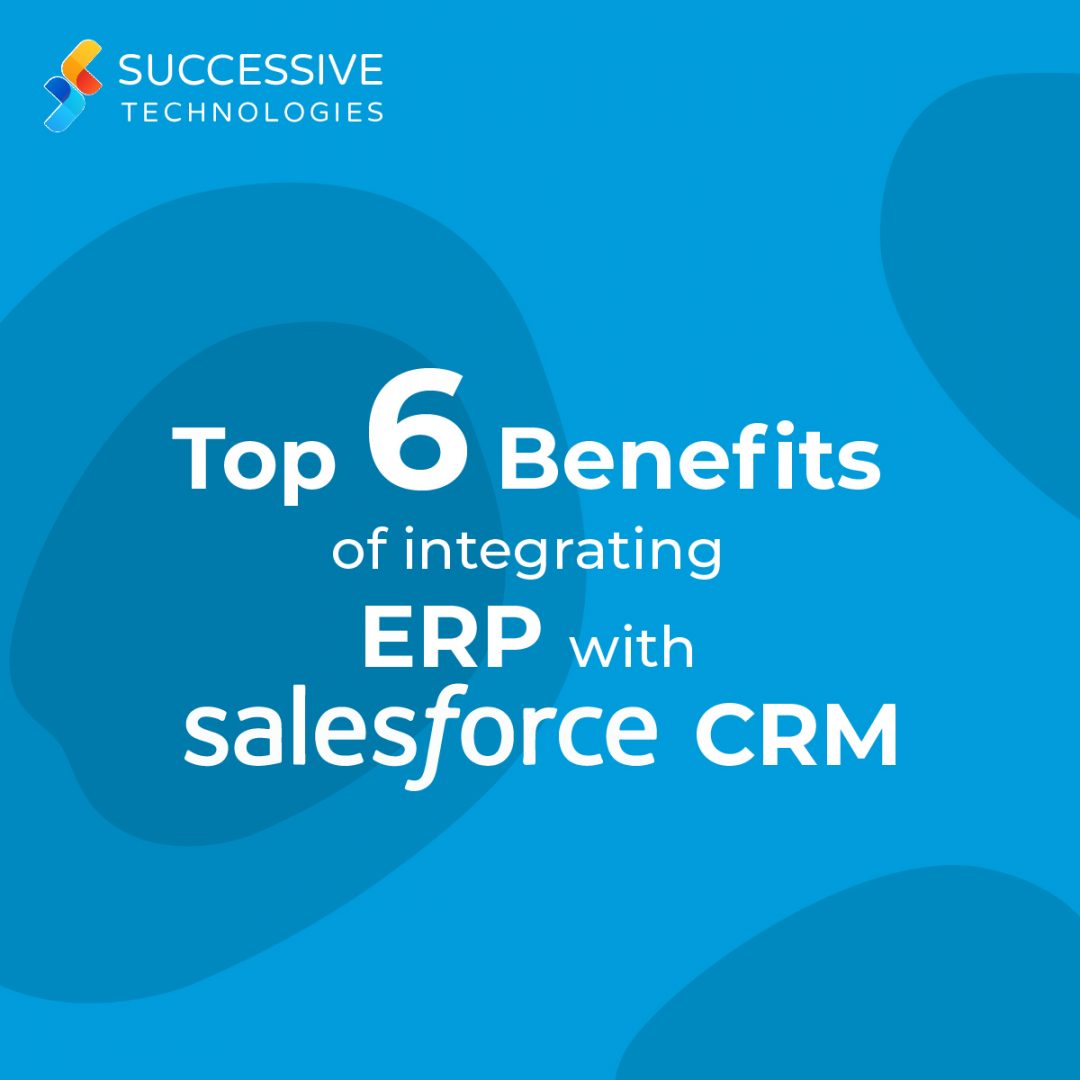 Enterprise resource planning or ERP is business process management software that enables the business to hand various aspects of business in one application, database, and user interface. The software also includes customer relationship management or CRM system, HR system, and office suites, etc. As estimated, IT expenditures on the enterprise software will grow to 462 billion US dollars. 
The following are the six advantages of integrating ERP with Salesforce CRM:
1. Better communication
Owing to the integration of ERP with salesforce CRM, it passes the information quickly across teams. For example, when the finance team handles ERP, and it corresponds with the sales team, then ERP has all the information needed by the finance team and also the information that lives in salesforce. It enables finance and sales teams to have a more valuable exchange.
2. Offers unified access from different systems
Some employees can understand one system is better than the others. The sales team will be good at understanding salesforce, and people on the finance team are better off understanding the ERP system. Due to the integration of ERP and CRM systems, users can process the information through their convenient system. Since the data gets synchronized, everyone can access it.
3. Provides excellent customer service
The integration of the two systems gives you a coherent picture of your customers. It shows their purchasing tendency, payment transactions, and choices to order history. It enables you to have better customer relationship management and helps grow your business. Maybe that's' why ERP and CRM together are the most prevalent type of business applications, with over 53% of companies investing in them on priority.
4. Automation without coding
When you have integrated salesforce ERP, then you don't have to outsource programming for workflows. Since workflows can get produced with a simple click, anyone can quickly transfer data, generate processes, and automate information transmission. The automation makes the business process very simple, and 95% of the businesses have experienced a seamless process after using ERP.
5. Gives more precise data
Data from all ERP systems gets shared on the cloud ERP system; the software has access to more data to use for assessment and briefing per system. It results in giving out more detailed information about the customers. So, by integrating ERP with CRM, you can have access to more precise and high-quality data.
6. Prevents errors and time-efficient
Typically, data entries lead to errors even if you are doing it by copy-pasting. Especially when your business is dependent on several systems, your employees will need to feed data into each one of them. It increases the chances of errors and data duplication. Further, it will consume a lot of time to tally the data in various systems. But integration ERP and CRM systems regularly check the data and stabilizes it.
Summing Up
ERP and CRM software are going to have consistent growth until the next year and reach the market value of 95.4 billion US dollars. The number proves that how efficient and business-friendly are this software. So, those as above were the six advantages of integrating ERP with Salesforce CRM.
Ready to get started? Fill the form now!
Ready to get started? Fill the form now!