Pros and Cons of .NET Framework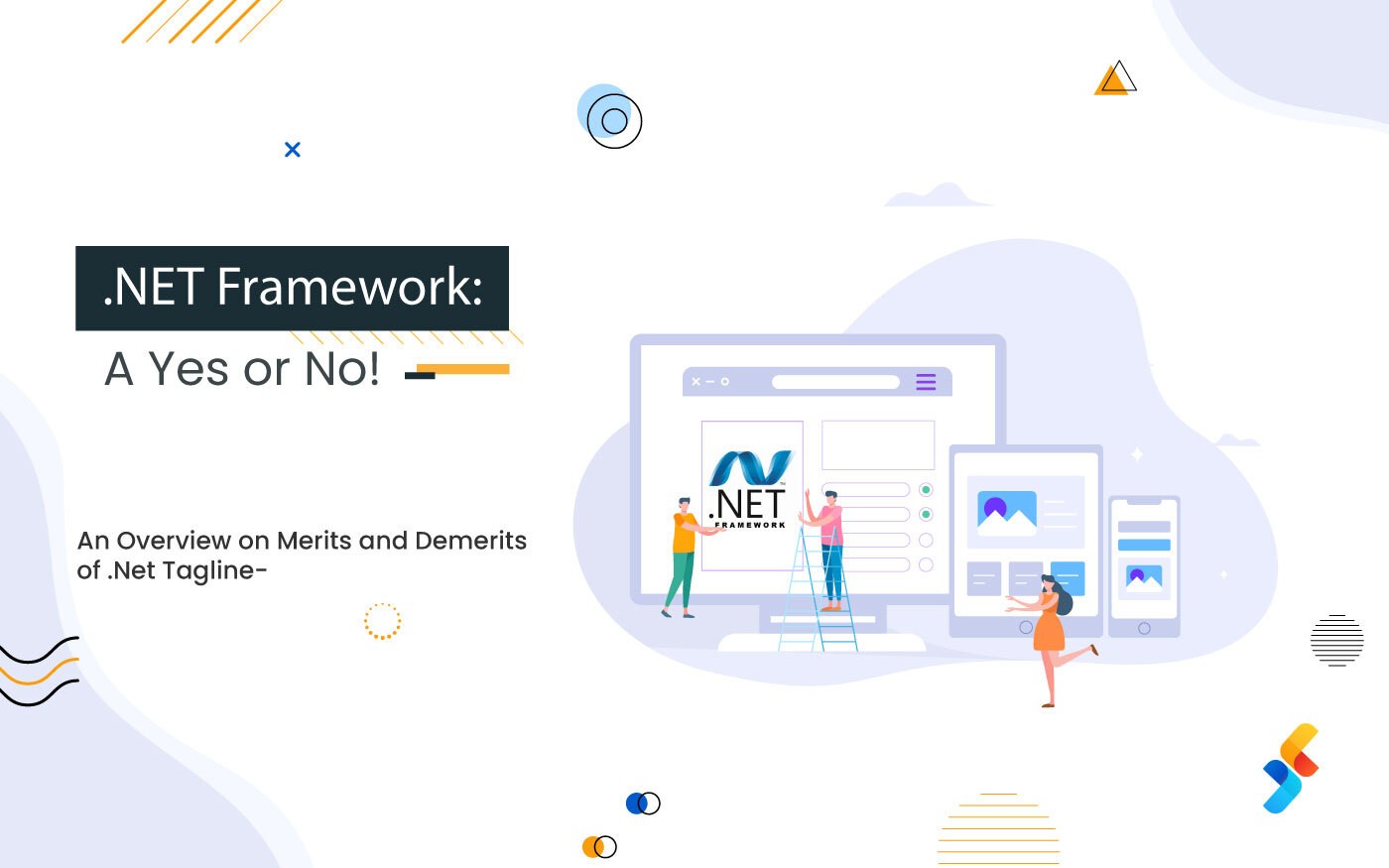 Summary: Microsoft's .net is massive and known as a revolutionary application framework for developers. As with any technology, .NET doesn't hold perfection. This article gives a detailed overview of the goods and bad of .net.
.Net has been the most powerful framework in the world of software development introduced by Microsoft. It is used by developers to develop software for Windows, Mobiles, and IoT devices by using computer languages like C#, F#, and Visual Basic, libraries, and editors. One of the aspects that make .NET to stand is the range of features offered by the application.
According to the Stack Overflow Developer Survey 2020, .NET is the second most preferred platform for software development among the top 10.
There are two frameworks under the umbrella of .NET technologies, namely, .Net Framework and .Net Core. .Net Framework is the initiation of the concept, and .Net Core is the advanced version of .NET family.
Thanks to an open-source developer platform with no licensing cost, .net is a priority for many. Although other frameworks are part of the open-source community, .NET is popular because of the benefits that it offers.
If you are the one who is looking to start creating their software tools might want to take a look at what this Microsoft product is all about first. The best way to get a clear idea about any technology is by understanding its advantages as well as disadvantages. Refer to the below list of the pros and cons of .net to learn more about it.
.NET Framework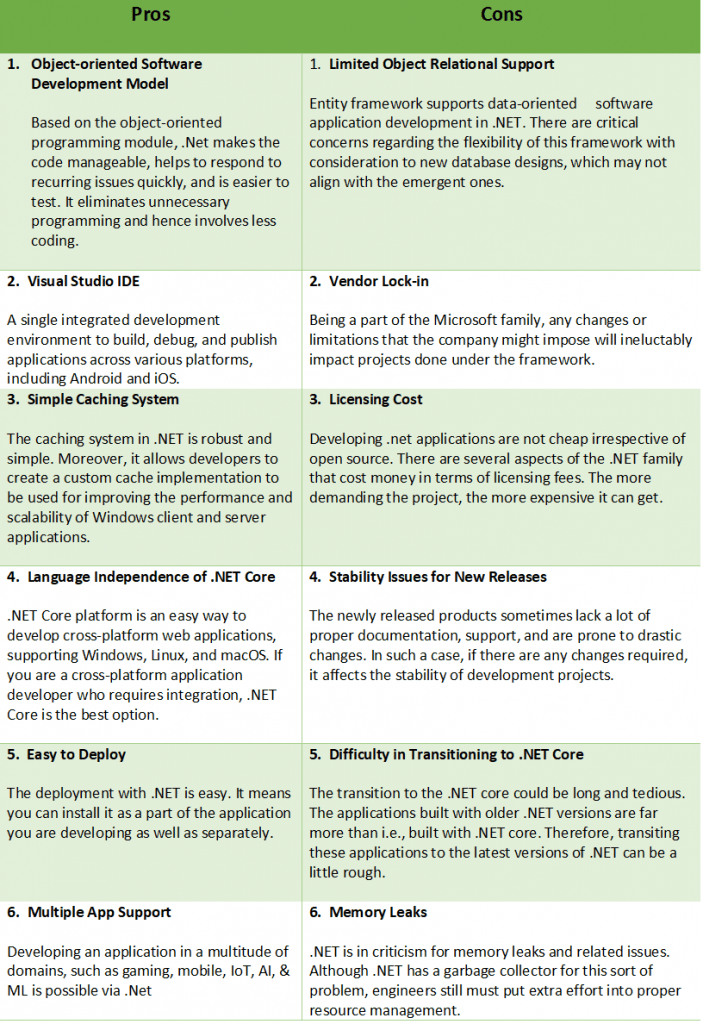 The Future of .NET
Microsoft has announced the launch of .NET 5 soon .NET 5 scheduled date is not official yet, but will launch in 2020. With this new launch, .NET 5 will be a unified platform with all the features of the its Framework and .NET Core.
All in All
Without a doubt, for those who want to create a feature-packed web application to take their business to the web front, .Net is the incomparable choice. With the right resources and right platform in the right hands, enterprises can rest assured their applications will be fruitful in the long run. If you wish to get more assistance on .net development, Successive Digital is here! Our dedicated team will offer real-time assistance for your entire .NET project execution. 
Ready to get started? Fill the form now!