Self-Driving Cars: The Road to a Driverless Future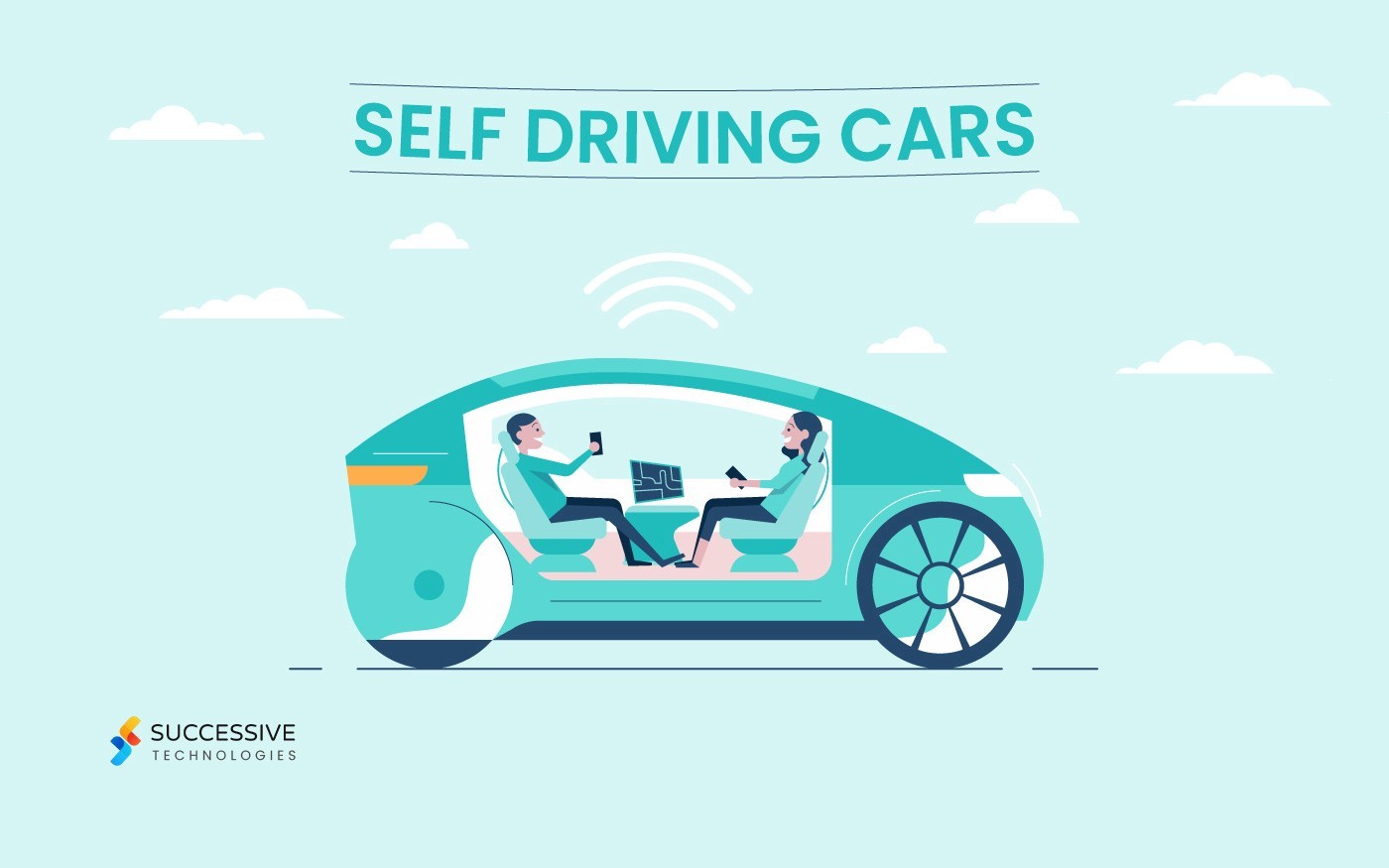 The idea of driverless cars that can run on roads without requiring humans to control them seemed like something out of a sci-fi movie just a few years ago. It sounded like a far-fetched dream.
However, as we have witnessed, the world of technology and machine learning are making long strides rapidly, which means that many of the things we thought unimaginable are now very close to becoming a reality.
According to the SAE International, there are five different levels of automation for vehicles, which are outlined below.
Level 1 automation (Driver Assistance)
While navigation is controlled by the driver, small steering and/or acceleration tasks are handled by the vehicle, such as lane centering and adaptive cruise control.
Level 2 automation (Partial Automation)
This is where the driver controls the core vehicle but can make use of driver-assistance features simultaneously.
Level 3 automation (Conditional Automation)
A driver is still required at the seat, but certain safety-critical functions can be used under certain traffic and other environmental conditions. Otherwise, the driver must always be ready to take control.
Level 4 automation (High Automation)
Here, the vehicle can drive itself and can perform all navigational functions without needing a driver. However, the quality of navigation may suffer in certain road conditions, or severe weather, or an unmapped area.
Level 5 automation (Full Automation)
Here, the vehicle is fully automated, regardless of external conditions.
Top automotive companies make their predictions
Today, the major automakers in the world are investing heavily in self-driving cars because they know the potential the technology has. Ford expects to have true self-driving cars by 2021, which means a Level 4 automation. According to Ford, the vehicle will not need a steering wheel or a gas pedal, and drivers will not be required as long as you are in a predefined area.
Another car company in the self-driving race is General Motors (GM). Back in 2016, GM acquired Cruise Automation for a whopping $581 million and has since been working on integrating the self-driving technology into their vehicles. As of 2019, the company is testing its driverless cars in select cities such as California, Michigan, and Arizona.
Honda, too, is making news with its ambitious goal of having self-driving cars on the highway by 2020.
An important part of self-driving cars is the user interface, which means that the best UI UX design services are employed heavily by automakers.
Ready to get started? Fill the form now!