Microsoft First Fully Managed Communication Platform "Azure Communication Services"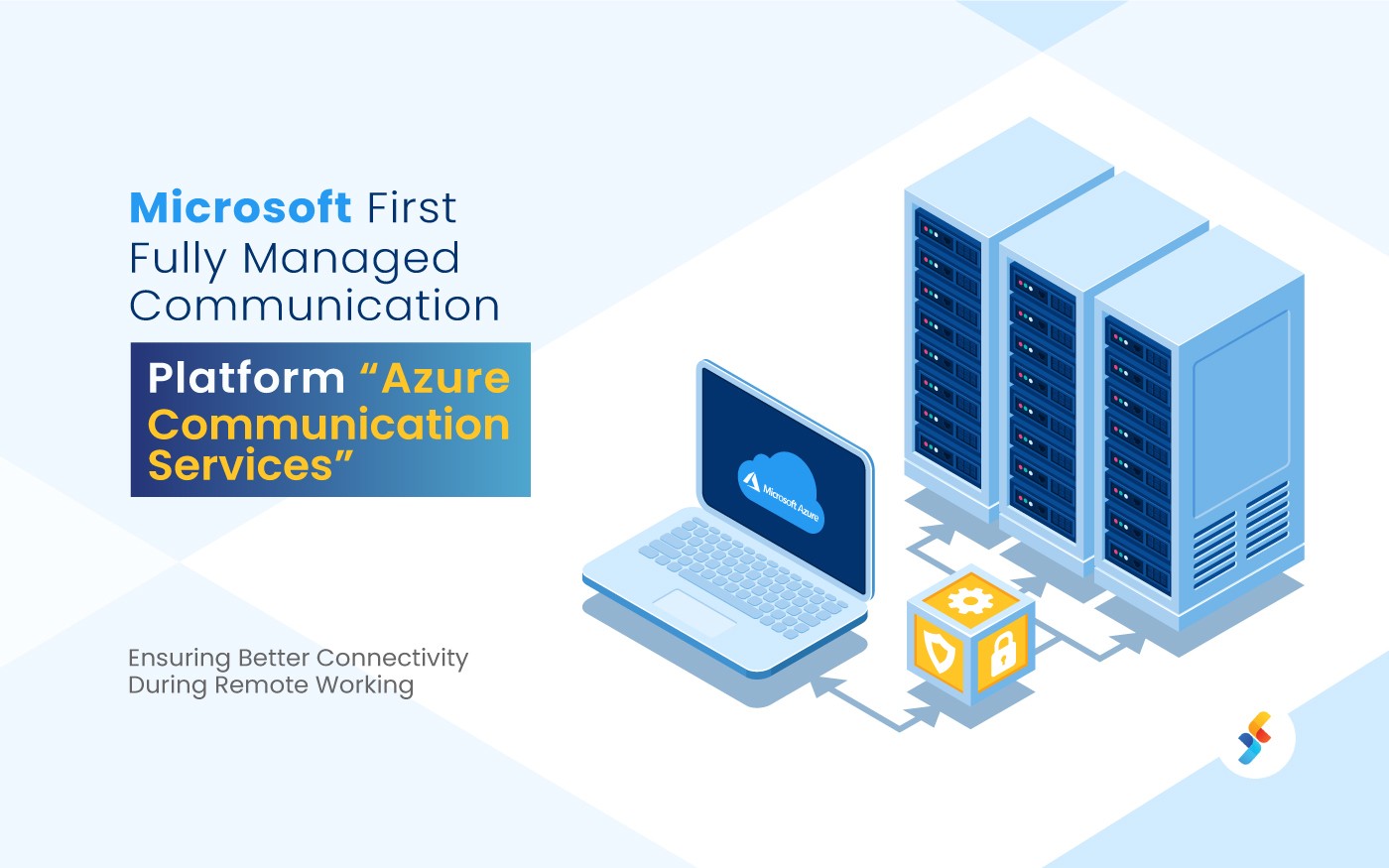 Microsoft has recently unveiled Azure Communication Services (ACS), the first-ever utility aimed to help organizations serve better and more in-depth communication with the customers. Now, real-time video calling, SMS, telephony, and webchat are all in easy-to-use APIs with ACS.
The global pandemic has completely transformed the way people are working from home. The things which used to seem next to impossible at a time is now a new normal, especially for businesses. Businesses are quickly adapting to the needs of customers & connecting with them through seamless and more engaging communication services. Having said, Microsoft has recently announced Azure Communication Services to help businesses reach their customers anywhere without compromising security. Read to know more.
Microsoft says, "Companies benefit from all communications being encrypted to meet privacy and compliance needs, such as US HIPAA (The Health Insurance Portability and Accountability Act) and GDPR (in the EU)."
With Azure Communication Services, Microsoft is bringing the best of multichannel communications, development efficiency, cloud-scale, and enterprise-grade security in a single plate. As a result, businesses will see meaningful customer interactions on a secure global communication network.
Azure Communication Services Benefits for Developers
It's true that building new communication solutions or integrating them into any existing applications can be complex and time-consuming for developers. However, with Azure Communication Services it's not the case. How? Have a look:
ACS makes it easy for developers to add rich communication solutions such as voice and video calling, chat, and SMS text message capabilities to mobile apps, desktop applications, and websites through flexible APIs and SDKs.
Developers can easily tap into other Microsoft Azure services, such as Azure Cognitive Services for translation, live video transcription, and more.
Developers can access ACS through REST APIs through the language and platform of their choice, including iOS, Android, Web, .NET, and JavaScript.
Besides leveraging the REST APIs, developers can use one of the SDKs – available in .NET Core, JavaScript, Java, and Python.
Considering these benefits, we can say that ACS represents simplicity for both the developer and the customer. Another major benefit: Integration. We can easily integrate ACS with other tools or platforms that you might already be using for customer service or communication services.
Earlier, companies need to use different services, maybe one service for sending text messages, another for email, and another for starting a video conference. These transitions with one service in one platform can now be controlled with ACS.
Let's understand this with an example-
If you are chatting with a person through Telehealth and you realize that we can intensify the conversation to a video chat. In that case, Azure Communication Services makes it easy for developers to program the leap from a live chat to a live video call while keeping the whole chat history in sync.
Azure Communication Services Capabilities
High quality audio and video
Low latency capabilities for a smooth calling experience.
Build and control the communication practices you want.
Seamlessly shift between voice/video calls in a multichannel communication.
Enrich app-experiences with chat to boost real time connection
Launch into a session with a single click, for real-time response.
Personalize customer conversations with an agent chat interface.
Easily manage growing customer service needs with a fast time to resolution.
Fastest method to connect with customers
Deliver important information to users anytime.
Expand on-the-go interactions with rich media integrations and seamless connections.
Integrate SMS into existing applications and workflows with Azure services Logic Apps and Event Grid.
Enable end-to-end communication scenarios with telephony capabilities
Provision numbers which supports inbound and outbound calling.
Eliminate unsolicited calls or texts with clean numbers run through verification.
Integration into existing on-premises equipment and carrier networks with SIP soon.
The wide offerings of Azure communication services are gaining much popularity among developers, and there is a possibility that this will be a fierce competitor in the communications industry. We, at Successive Digital, has proudly announced a Gold Partnership with Microsoft Azure for a secure cloud experience. Now, we are looking forward to providing unique and seamless solutions to our client leveraging Azure communication services into the web and mobile apps.
Ready to get started? Fill the form now!
Ready to get started? Fill the form now!