Importance of APIs in the World of Social Media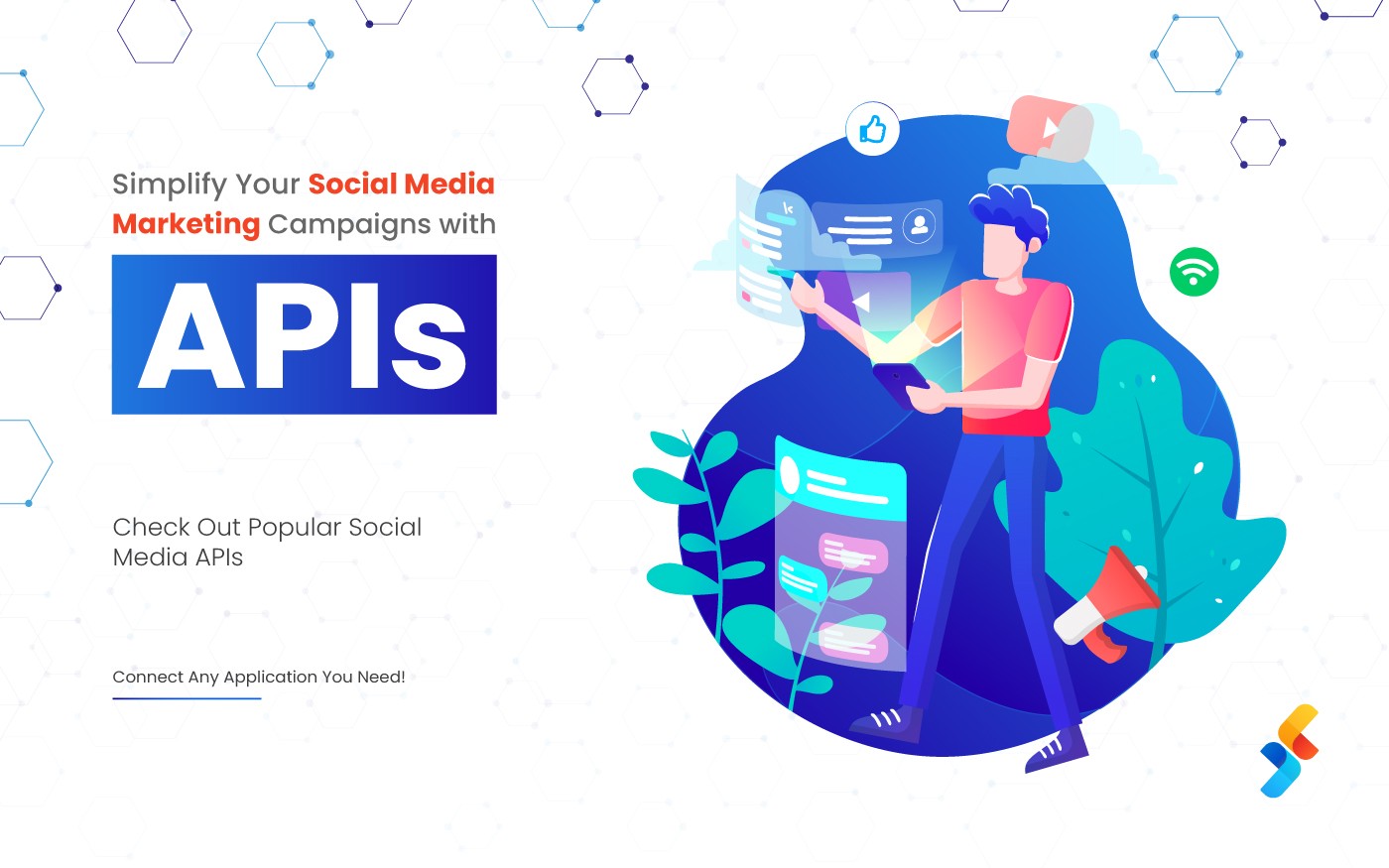 You have probably heard of the acronym tossed around in recent years. API is the acronym for Application Programming Interface which is a set of instructions, standards, or requirements that enables a software or app to employ features/services of another app, platform, or device for better services. Concisely, it's something that lets apps communicate with each other. One of the major aspects of API is that it has made the internet experience much more pleasant for every person. The acronym has helped you compare the best prices for flights, allowed you to embed a map into your store's website, and even seamlessly processed your credit card payments. If you want to explore more of it, then this blog will give an overview of APIs and how they relate to social media platforms.
Role of APIs for Social Media
Social media has exploded in recent years. Today, the number of people on social media has grown to nearly 3 billion, and the numbers are projected to continue their upward trend. As we know, there are numerous platforms, from Facebook, Instagram to Twitter, Imgur to Foursquare, and more, cater to a remarkable range of digital interactions to people around the world.
APIs make social media possible and they are crucial to successfully exchanging all of this information and delivering the experience that users expect. Without APIs, it would be difficult for your website to link your Facebook page or Twitter account to your website or to combine your Google Plus account to your blog posts in order to promote your authorship reputation. In like manner, you will not be able to use the Google Analytics tool in auditing and optimizing your e-commerce website for better search performance. The social media marketing tools that are used in encouraging businesses are powered by APIs. As far now, there are many marketing values that are derived from social media APIs which include but not limited to the following:
Showing ad campaigns to your site as a publisher.
Application development to expand the benefits of using marketing tools.
Displaying social media buttons to optimize the social shares of your post.

Seamless launching of an email marketing campaign using APIs for customer subscription lists and ad campaigns.
Tracking down the data analytics information from your website to the analytic monitoring tool or software.
Big Examples of Social Media API Functionalities
As mentioned above, APIs are being used in countless ways by every social media platform today. Here are a few popular examples:
Facebook Graph API:
At present, Facebook is the world's largest social media platform, with more than 2.4 billion active users worldwide. The Facebook Graph API is an HTTP-based API that provides the main way of accessing the platform's data. Third-party developers and creators use this tool to retrieve information such as username, email, birthday, and hometown of users. Besides, popular chains such as Subway and Starbucks use the Graph API to collect user information to assist in their marketing and advertising strategies.
Twitter Ads API:
The Twitter API mainly allows you to add Twitter functionalities to your application. Moreover, the Twitter Ads API is a key part of their business; it not only helps promote Twitter accounts but also allows organizations to launch their scheduled advertising campaigns. With the help of API, marketers can reach out to people of a certain age group from a certain city. From one ad account, an organization can roll out about 200 active advertisement campaigns.
Imgur API:
Imgur is another amazing social media platform where people share entertaining images. It has a global user base with high engagement, and these users are particularly interested in technology, video games, food, and music. Brands outside of Imgur can utilize its API functionality to expose these users to new gaming and tech items and products. Currently, Imgur offers its third version of APIs which use OAuth 2.0. Therefore, you won't have to encrypt your requests, but simply send them to https:// via SSL/TLS.
LinkedIn API:
LinkedIn can be described as the world's number-one social network for business users. It was established in 2003, and currently serves millions of users in more than 200 countries worldwide. LinkedIn also offers API access to developers (RESTful), so that all contacts, jobs, relationships, companies, and interactions would be displayed by third-party providers. Likewise, there are many more: Instagram, Reddit, Snapchat, and other social media brands all have created APIs. These APIs will act as potent technologies supporting the ever-expanding promise of social media.
Conclusion
With the aforementioned information, I hope you will find an API that you can use to add versatile social engagement capabilities to your applications! For more information, you can connect with our business consultants.
Ready to get started? Fill the form now!
Ready to get started? Fill the form now!