iOS, Android, or KaiOS: Which is the Best OS platform?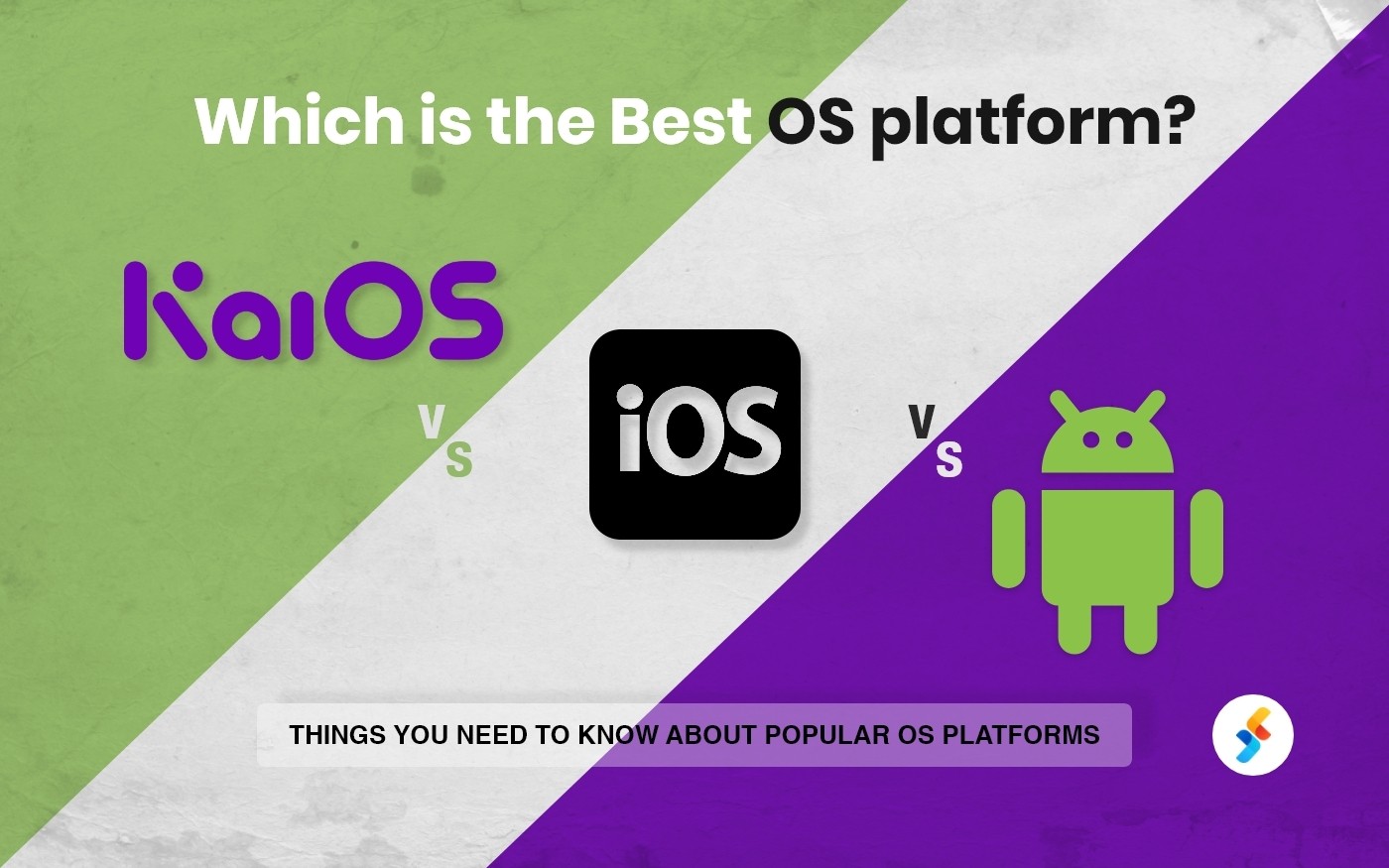 Just like the way, Windows Operating system or Linux takes care of your laptop or desktop, a mobile operating system (OS) controls your mobile.  It determines the functions and features on your device like keyboards, WAP, thumb wheel, application synchronizations, text messaging, emails, etc. It also determines which third-party application you can use on your device. At present, there is a range of mobile OS. Next to Android-&-iOS, KaiOS is one of the most sought-after operating systems of the time.  This post is all about the top three Operating systems: Android OS, Apple iOS, and KaiOS. Have a look: 
Here's a small graph showing the demand for the most popular OS in India in recent years-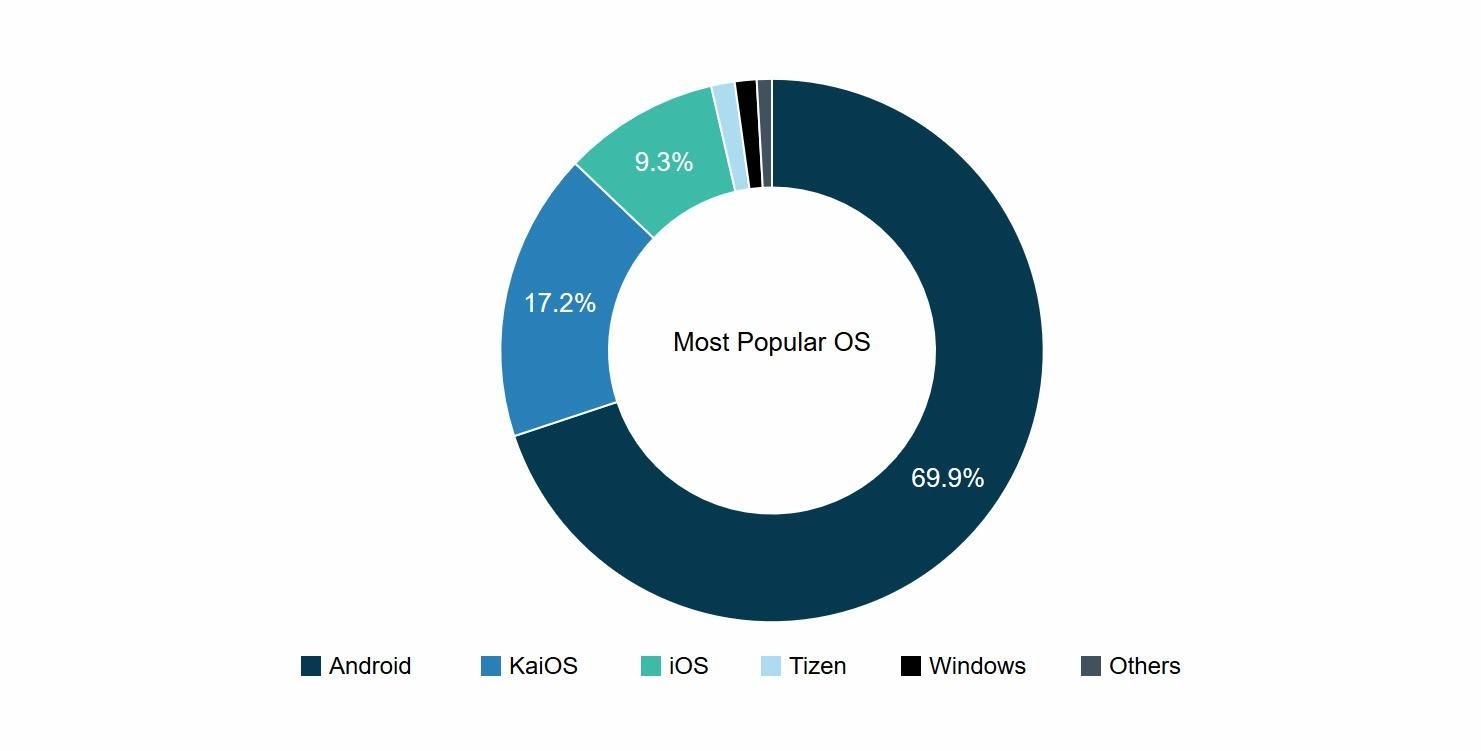 Android OS, iOS and KiaOS: A Snapshot
Android OS
One of the most well-known mobile OS! Android was developed by Android Inc, which was later bought by Google in the year 2005.  It relies on a modified version of the Linux kernel and other open-source software.  Android is primarily for touchscreen mobile devices like tablets and smartphones. 
Android launched its first-ever device in 2008. Since then, Android has been unbeatable. It released its latest version this year in September 2020. It is available in 100+ languages and is compatible with 64-bit (32-bit dropped) ARM, x86, and x86-64 platforms.
The major advantages cover:
A wide variety of phones to choose
Most phones have an expandable store
Open-source, it is easy to customize
Apple iOS
The second most renowned mobile operating system! Apple Inc designed and developed iOS, exclusively hardware. It powers many of the company's mobile devices, including the iPhone, iPad, iPod Touch. It is the basis for three other OSs of Apple: iPadOS, tvOS, and watchOS. Though it is proprietary software, some part of it is open source. 
iOS's first release was in the year 2007, which later outspread its support to other Apple devices such as iPad and iPod touch. Its app store contains more than 2 million apps of various categories.
The prime advantage cover:
Minimal chances of malware
Curated app store
Strong security and handy features
KaiOS
 Next to Android and iOS, KaiOS is another excellent operating system. It relies on Linux and has forked from B2G OS(Boot to Gecko OS). It supports VoLTE, over-the-air updates, and HTML5-based apps. KaiOS has a long battery life for non-touch devices. The optimized user interface, reduced energy consumption, and less memory utilization are some other interesting traits of KaiOS.  
KaiOS's first release was in the year 2017. It can do pretty much anything a fancy smartphone can do. It is the prime reason why it is growing widely as an alternative to Android for budget-friendly smartphones.
Offers Wifi, 4G LTE, GPS connectivity
Built-in Google Assistant
Access to major apps like Facebook, YouTube, WhatsApp, Google Drive/Calendar/Gmail, and much more. 
Deliver great value and functionality for cost
Can run-on devices with just 256 MB of memory
KaiOS is currently available in different markets around the world, and is the second most used OS in India, thanks to Reliance JioPhone.
Final Thoughts 
Considering the top features and wide adoption of the popular smartphone OS, it's hard to decide the best one. Being a new applicant in the market, KaiOS holds a lot of potentials.  Next to Android and iOS, industries in banking, e-commerce, agriculture, telecom, IT will now also explore KaiOs for service delivery.
At Successive Digital, we help businesses stay abreast with top findings and technologies. Our skilled professionals have in-depth knowledge and years of experience in mobile app development. To know more about these growing operating systems or to develop an app, connect today.
Ready to get started? Fill the form now!
Ready to get started? Fill the form now!