React Native vs. Flutter vs. Ionic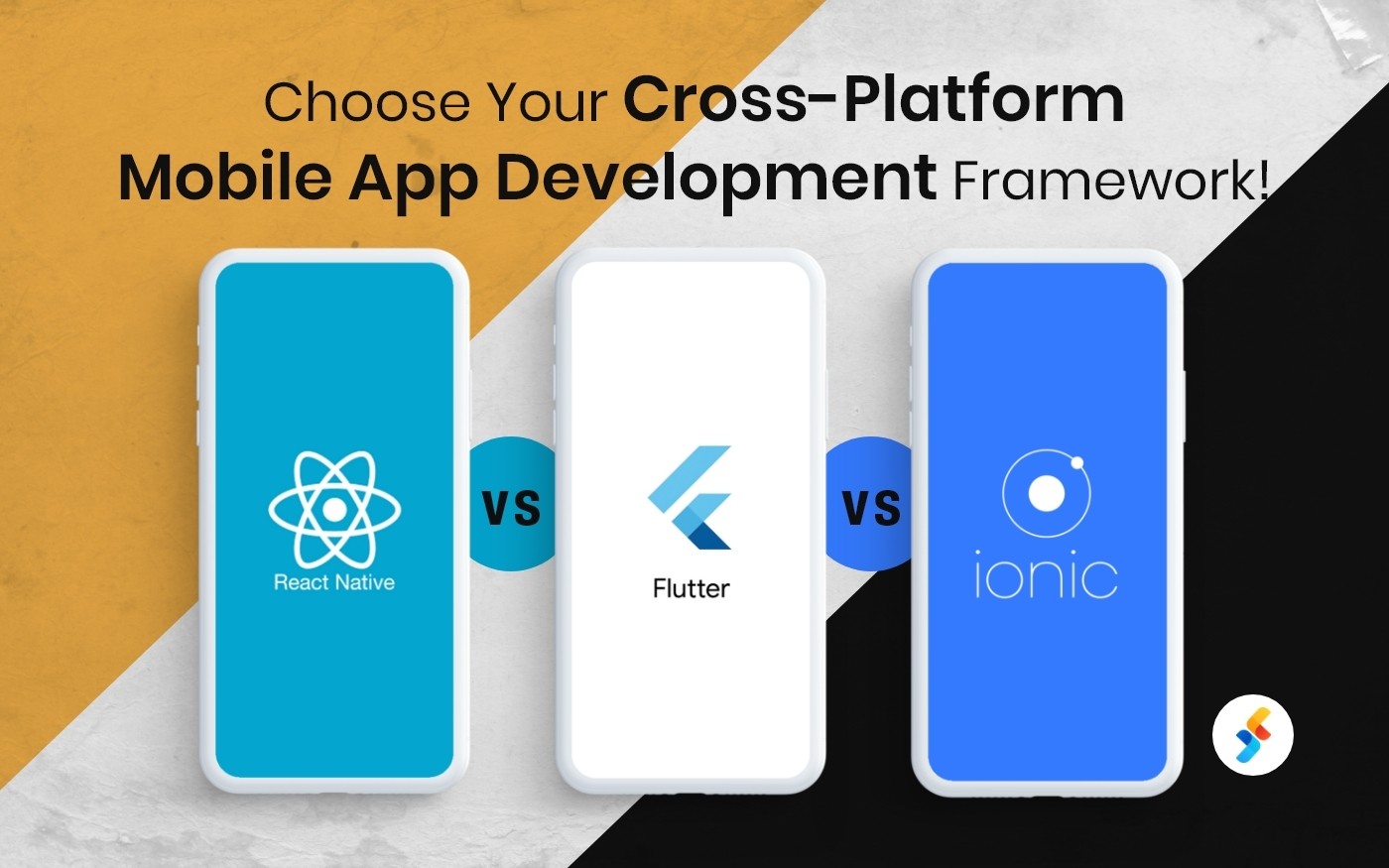 Can you tell the difference between a mobile app and a high performing mobile app? Well, a high performing mobile app includes excellent user experience, convenient design, and robust frameworks. In this fast-paced world, not just users but developers also look for a seamless and time-savvy experience. Hence, businesses are inclining towards cross-platform app development. It has gained popularity with its ability to run apps on various platforms by reusing the same code. 
Since every cross-platform development framework is excellent, developers find it tedious to choose the best app development fit. We have made the selection process easy for you. In this blog post, you'll find a quick glimpse of popular frameworks like React Native, Flutter, and Ionic and will explore their key differences based on real-time parameters. Keep Reading!
What is React Native?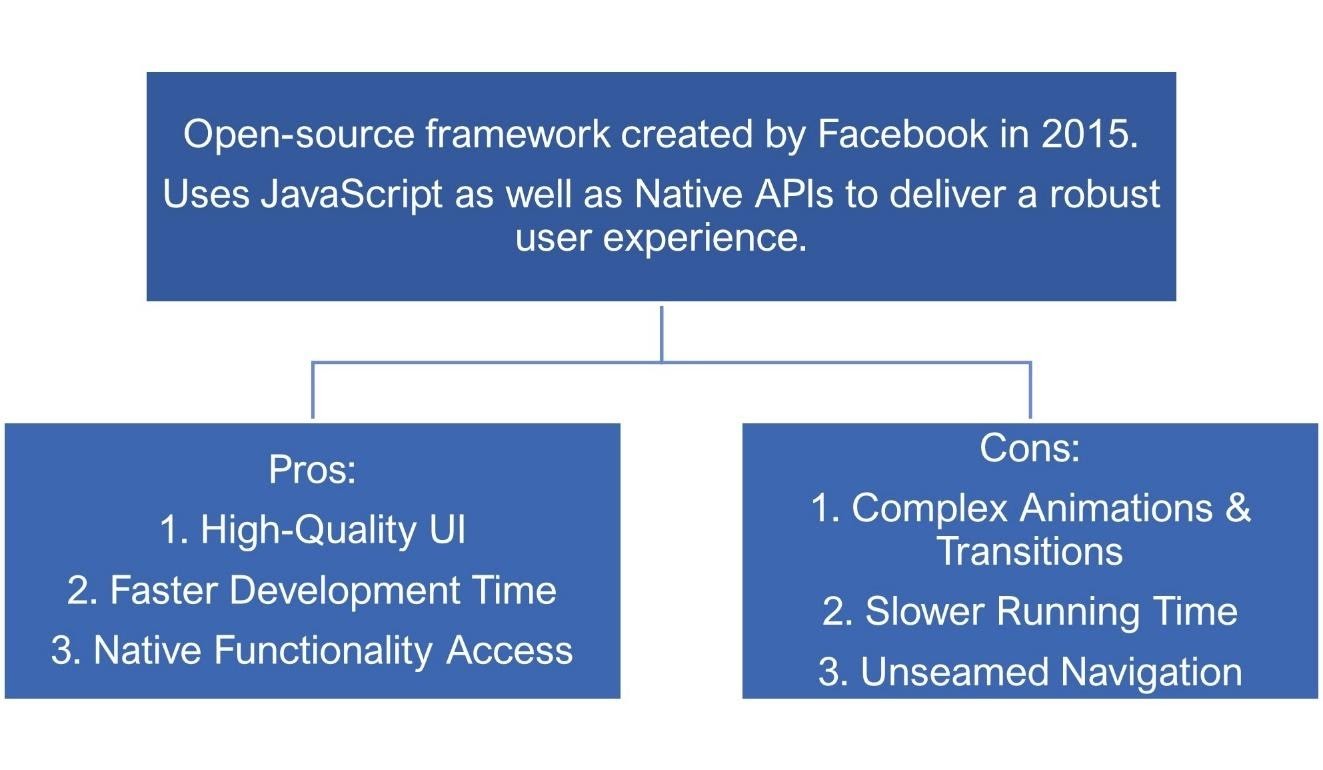 What is Flutter?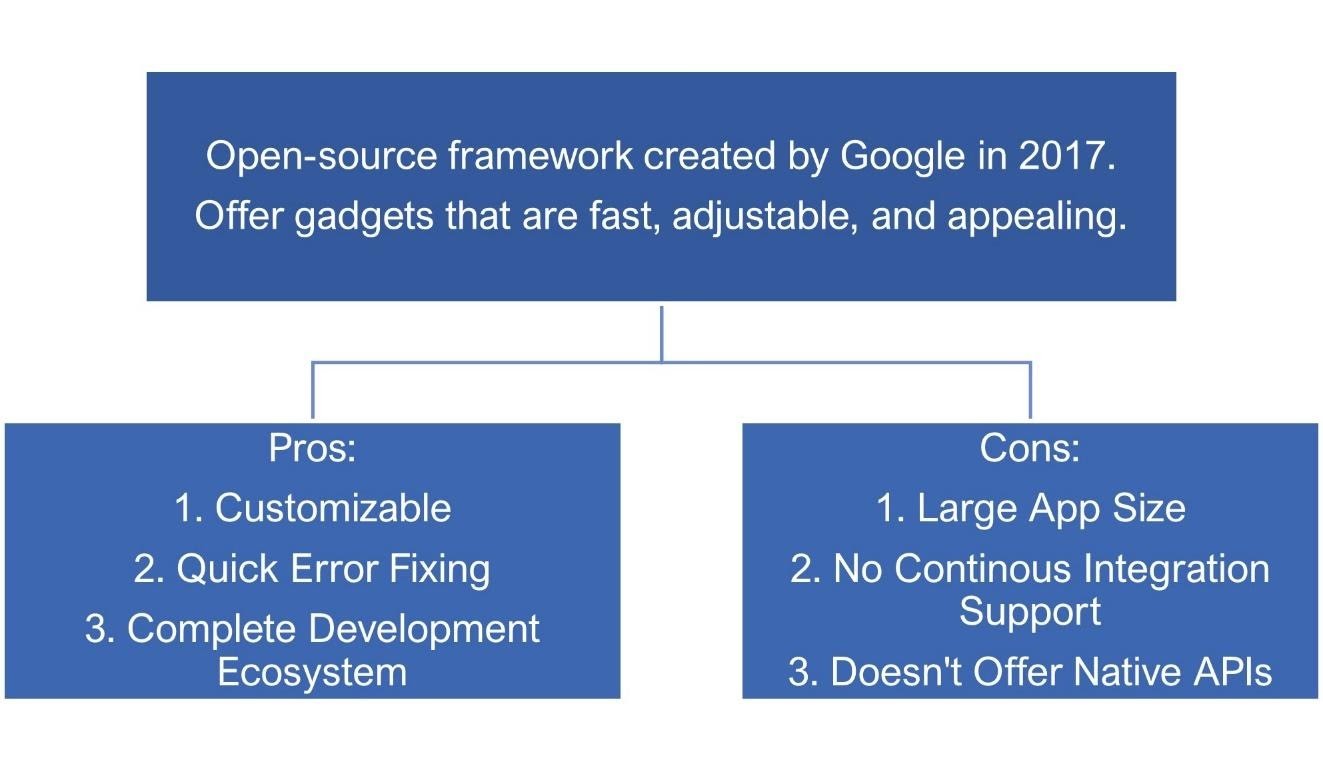 What is Ionic?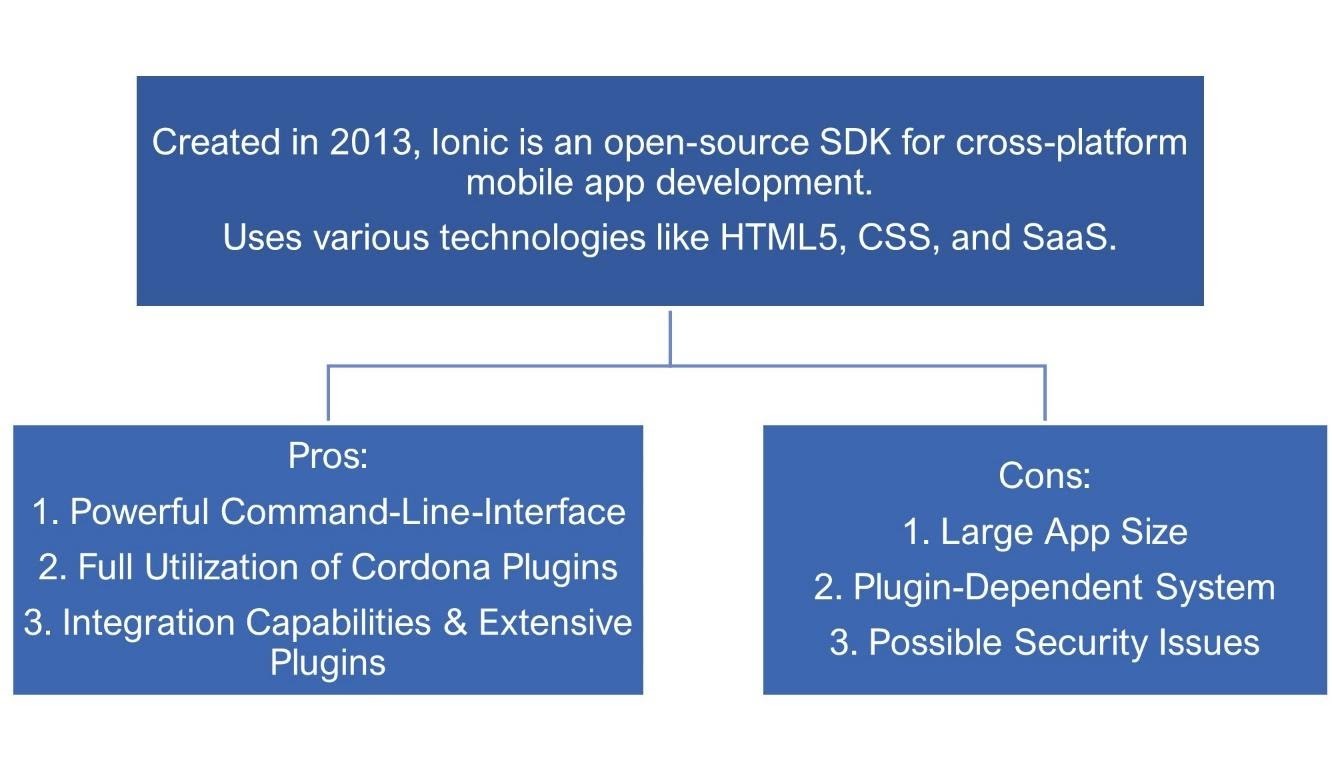 Now that you have a basic understanding of these excellent cross-platform app development frameworks. Let's move forward and differentiate them based on some key attributes:
Comparison: React Native vs. Flutter vs. Ionic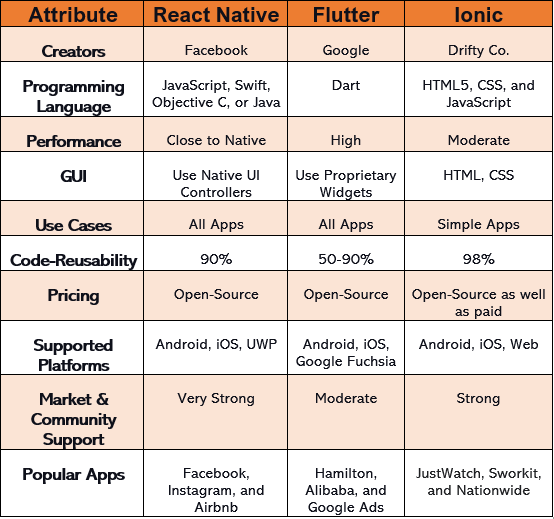 Wrapping Up
This article aimed to help you understand the strengths and limitations of the three most popular cross-platform frameworks so that you can make a perfect choice for your app development. In our viewpoint, all frameworks are best on their own. It all depends upon your business requirements. 
Still, having doubts about frameworks as in from which one to start or which is the best. Look nowhere! Successive Digital has got you covered. We use cutting-edge research, robotic automation, and our tech-expertise to deliver applications, higher customer engagement, and guaranteed ROI for your businesses. Contact us to get started with your mobile app journey.
Ready to get started? Fill the form now!
Ready to get started? Fill the form now!