6 Key Steps to Performing a UX Audit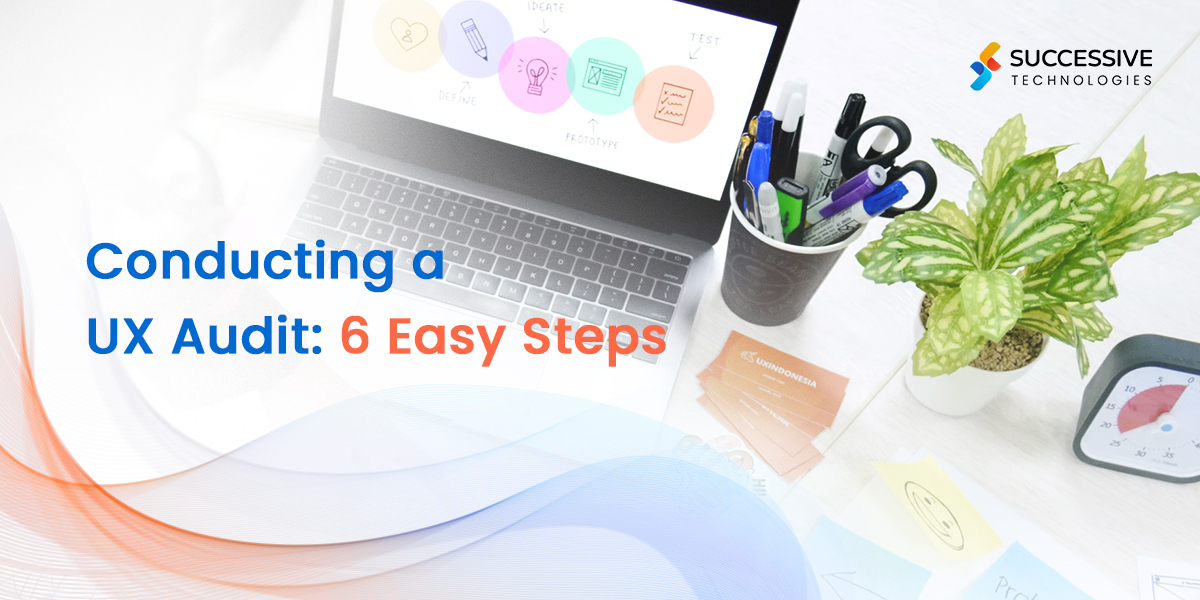 You know that feeling when you've poured your heart into building a product — and then customers just don't want to use it? It's frustrating. You might have tried changing features, hoping for an improvement, but without understanding the core issue, these adjustments won't give you what you're looking for — a great market impact.
If this sounds familiar and if you're struggling with acquiring or retaining customers through your digital product, do yourself a favor — do a UX audit before you launch into an expensive redesign. Because if nothing else, these same challenges can easily arise in future releases as well.
Why should you conduct a UX audit?
A user experience (UX) audit or usability audit evaluates a digital product such as a website or app. It can help to identify problem areas within the product as well as any potential improvements. 
For digital products that aren't performing the way stakeholders intended, a UX audit can help to spot and rectify problems. A UX audit should reveal answers to questions such as: 
What are users struggling with?

Where in the user journey do they tend to abandon the site or product?

What's making them leave?

How can this be fixed?
For example, an audit of an ecommerce store might indicate that users aren't able to easily find product size information, so they end up leaving before completing the purchase. Similarly, an analysis of a digital wallet app could reveal that users feel there are too many steps involved in making a payment. 
By prioritizing user experience and considering the audit as a mandatory step, businesses can reap the considerable benefits of a UX audit, such as increasing conversions and boosting revenue. 
Read about Psychology and UX
When to do a UX audit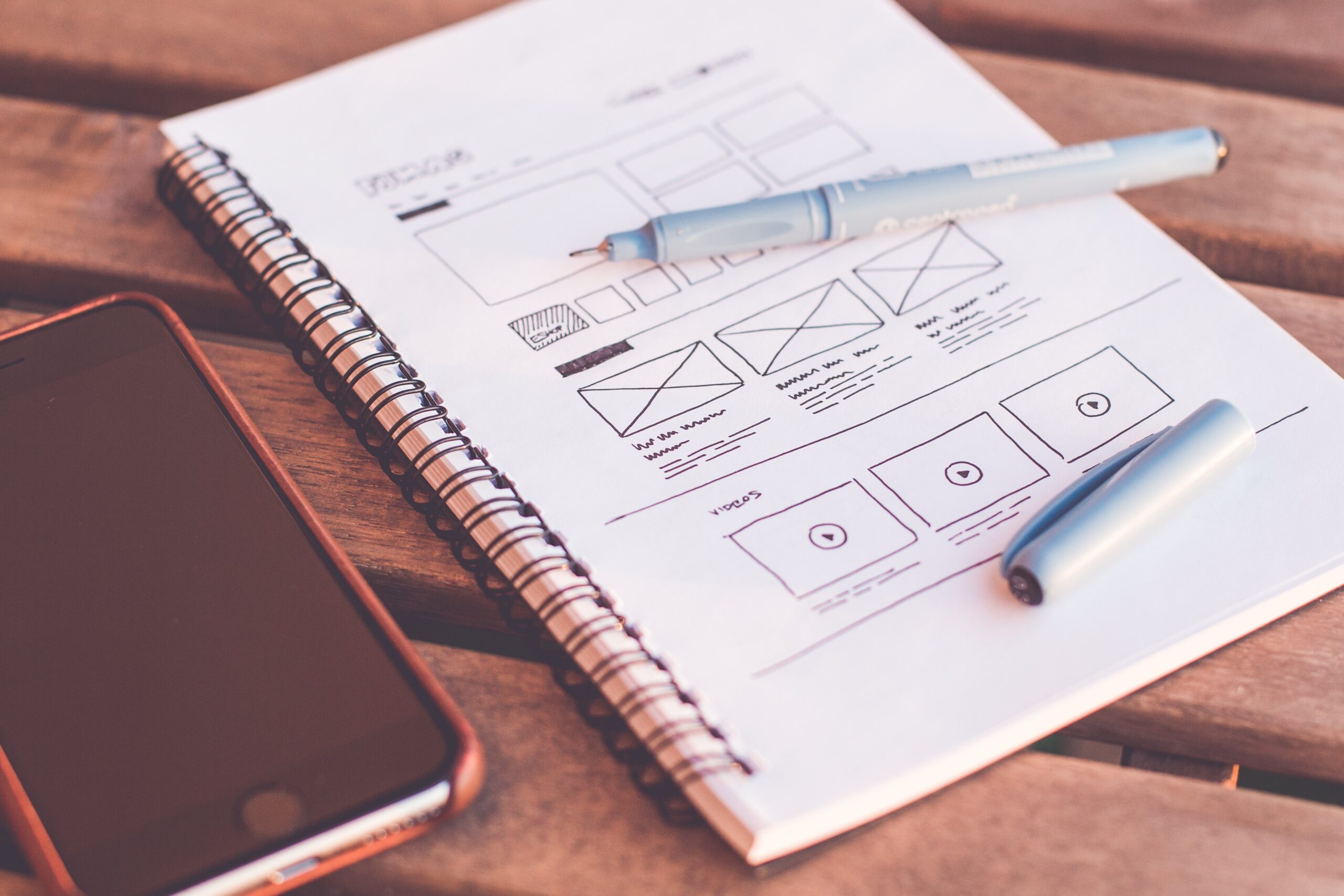 A UX audit can be a good idea for businesses at a number of different stages.
Businesses that are building a product from scratch can perform a UX audit to validate the beta version of their product. Others might find that as their business has evolved over time, their users' expectations from their existing product have changed. Users might now want some new features to be added, or they might expect much better performance, or they might need more control over certain aspects. Not meeting these needs could result in the business losing customers to competing businesses. A UX audit could help uncover such issues and narrow in on the most urgent updates that need to be made.
Additionally, a UX audit can be helpful after adding any new functionality to an existing product. Those looking to find bottlenecks and replicable good-fit features in their existing products can also benefit from a UX audit. 
How to perform a UX audit: 6 key steps 
A UX audit should ideally be conducted by an external team to ensure that issues aren't overlooked due to familiarity or bias. An experienced creative agency partner can help you come up with a UX audit checklist that's tailored to help you get more value from your audit. 
Here's how to perform a UX audit for your digital product:
1. Understand business goals
First, you would need to clearly define the business objectives in depth. What does the organization do, and what is the product meant to achieve? 
Next, focus on understanding what the business stakeholders would like to get out of this audit. Maybe there's a particular feature that has a high number of user-reported errors, and they need to reduce the error rate. Or maybe there's an overarching objective that the business would like to achieve with this product, such as breaking into a particular geography or appealing to a particular demographic of users. 
Instead of abstract goals, try to define objectives in terms of measurable outcomes such as conversions and revenue. Including focused and targeted questions in your UX audit checklist will help you arrive at more concrete and actionable answers. 
2. Identify users and create user personas
Then, understand who the users are. Find out what demographic they belong to. Learn as much as possible about their goals, behaviors, motivations, and frustrations. Also try to learn about their habits, such as what technologies they use, what channels they're familiar with, and how they arrive at the product. 
If a user persona has already been created for the product, this can be a helpful tool for getting to know the user. If user personas aren't clearly defined, it may be a good idea to go through a persona-building exercise with stakeholders and designers. This will make sure the audit effort is focused on attempting to solve the right problems for the right audience. 
Once you've done this, you're ready to move on to the actual audit. 
3. Conduct a heuristic evaluation 
Digital products need to meet certain usability criteria to deliver a good experience. Your UX audit checklist should include a heuristic evaluation based on a set of pre-established criteria such as Nielsen's heuristics. A screen-by-screen analysis of the product from the user's point of view can help you collect valuable qualitative data on the user experience. 
4. Understand behavioral metrics
Website and mobile analytics can give you a lot of insight into how users interact with a product. For website audits, you can use tools like Google Analytics to evaluate who's visiting the site and how they interact with it. Kissmetrics, Hotjar, and CrazyEgg are other helpful tools that can generate heatmaps and offer other product insights. App analytics can be collected through tools such as Firebase and Mixpanel. 
Studying this data will provide you with quantitative information about user flows, conversion, abandonment, and more. This can help you understand how well the product is meeting its users' needs. Be sure to look at data over an extensive period of time so that you can spot any trends. 
5. Understand attitudinal metrics
There's no substitute for talking to people who are the real users of the product. Start by talking to business stakeholders.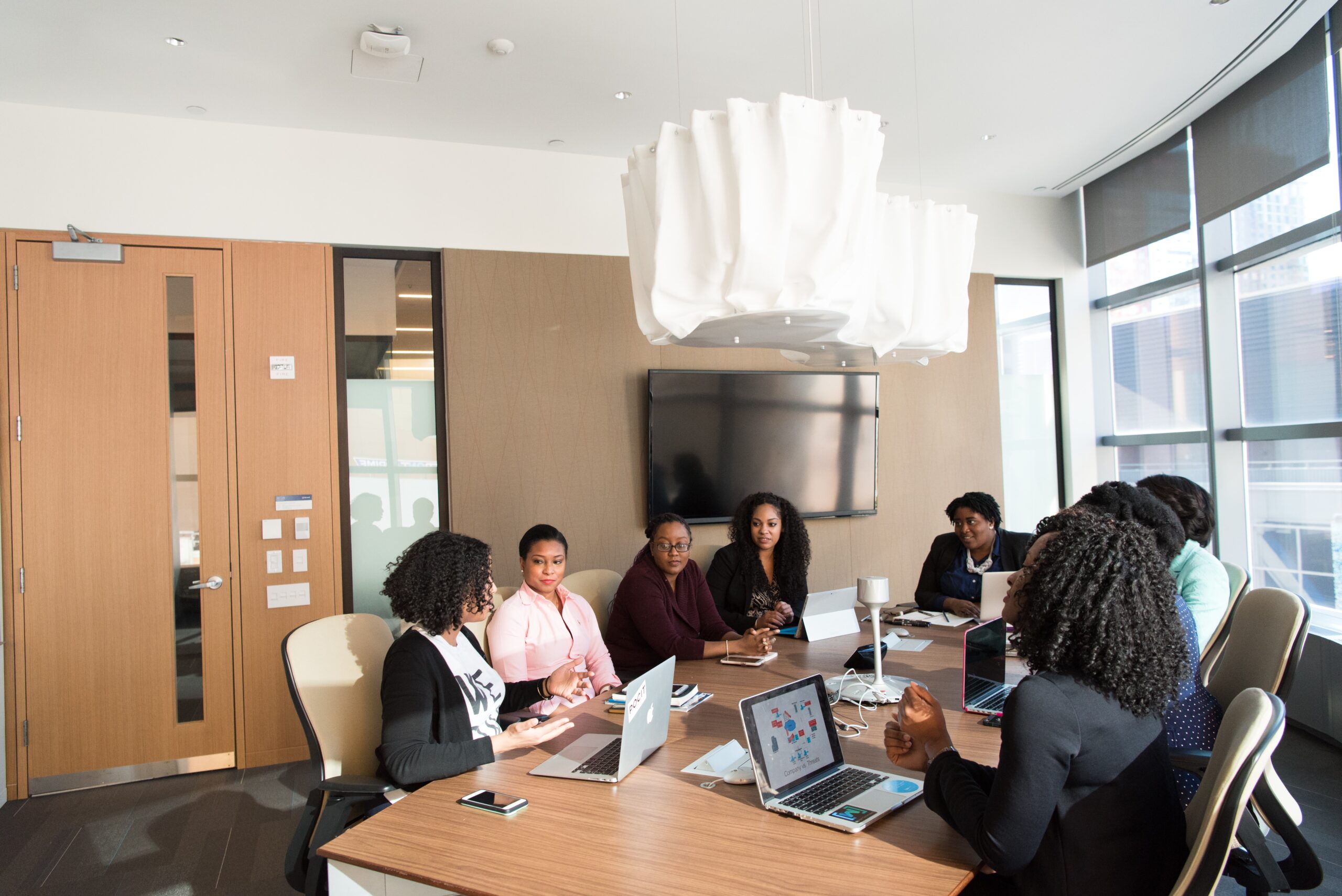 Stakeholder interviews
Stakeholder interviews can help you understand the business goals. They also help shed light on the history of the product, any key decisions that have shaped its evolution, and the rationale behind making these. By speaking with stakeholders, you will be able to gauge what's working well in the product and get to know of any existing issues and pain points. 
Dig into the responses you get to uncover the deeper motivations behind each decision. Interview a range of stakeholders in different roles — not just business owners and decision-makers but also those using the product day to day, such as product managers, developers, marketers, and customer service staff. 
Competitor research
Also, study your direct and indirect competitors. This can help you understand industry standards and existing user expectations within your niche. It will also help you identify any features in particular that you must include or not include in your product. 
You might discover that your competitors don't offer a particular feature. Planning and delivering this feature effectively and targeting users in the right way could help to differentiate your brand. 
For instance, many social networks and blogging platforms existed before Twitter came along. But Twitter managed to differentiate itself on the basis of its microblogging feature. Being able to identify such gaps that might appeal to your target audience and create a whole new paradigm can be the path to unprecedented growth. 
Review the offerings of several competitors, examining their strengths and weaknesses. See what the user journey looks like, what tasks users can perform, and any noteworthy features. Also study the design, their approach to solving various UX problems, the usability of their products, and customer support options. Take screenshots and make notes on your observations — these can ultimately be compiled into a list of recommendations. 
User interviews and surveys
Study any feedback collected from users via surveys. Also request interviews with users about their experience of using the product. These can be among the best ways to get qualitative feedback on the product experience. 
Create user personas and map out customer journeys. This will help you break down and understand user goals for different parts of the product, which in turn can help you identify and isolate where problems occur.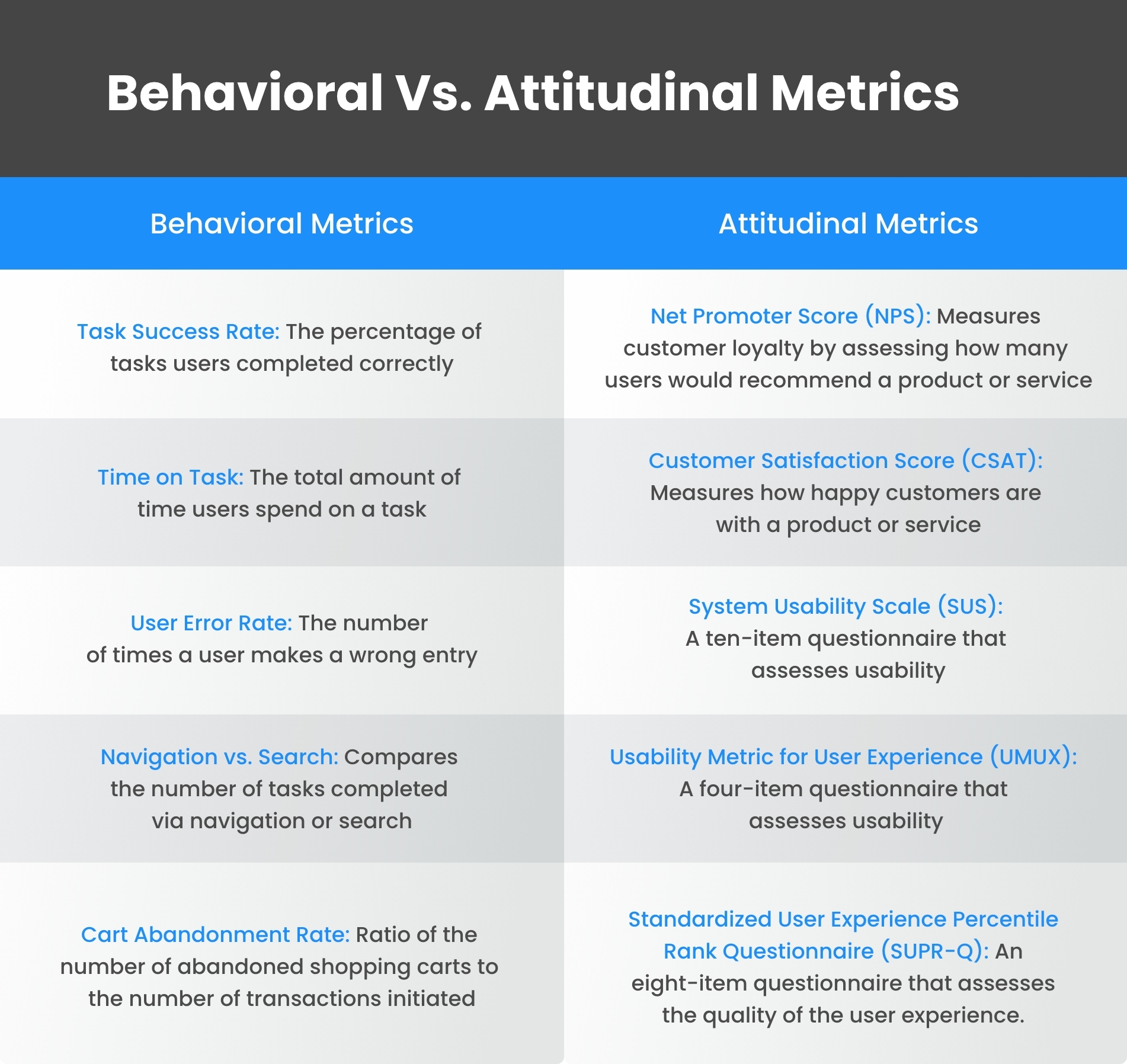 6. Create an audit report with recommendations
Now, it's time to put everything together to generate a UX audit report and recommendations.
Compile and organize the findings and insights gained from going through the steps above. This report should shed light on how the product is used and what the core issues are. Share findings across certain parameters, such as product relevance, value delivered, and usability. 
Also suggest next steps. Mention how these insights can be put into practice to improve the product. For instance, if users are struggling to find a certain piece of information, mention where this information should be provided. Apart from written recommendations, you can also communicate these recommendations via other tools such as user flows, site maps, or wireframes. 
UX audits are a critical part of the product life cycle 
Audits offer an inexpensive way to solve problems with digital products. The benefits of a UX audit are immense — and so are the potential costs of not doing a UX audit as you lose users and spend more resources on multiple redesigns further down the line. 
Successful audits help UX designers and product owners understand where they stand in terms of the market and in the eyes of their users. Thoughtfully conducted UX audits can deliver extremely valuable insights relating to the visual design, messaging, and accessibility of a product. By leveraging these, businesses can create a seamless user journey, meet business goals, and boost ROI from their digital assets. 
Read about Mood Boards and How They are Important in the UX Design World
Ready to get started? Fill the form now!
Ready to get started? Fill the form now!