Google Rolls Out RCS Messaging Feature for All Android Phones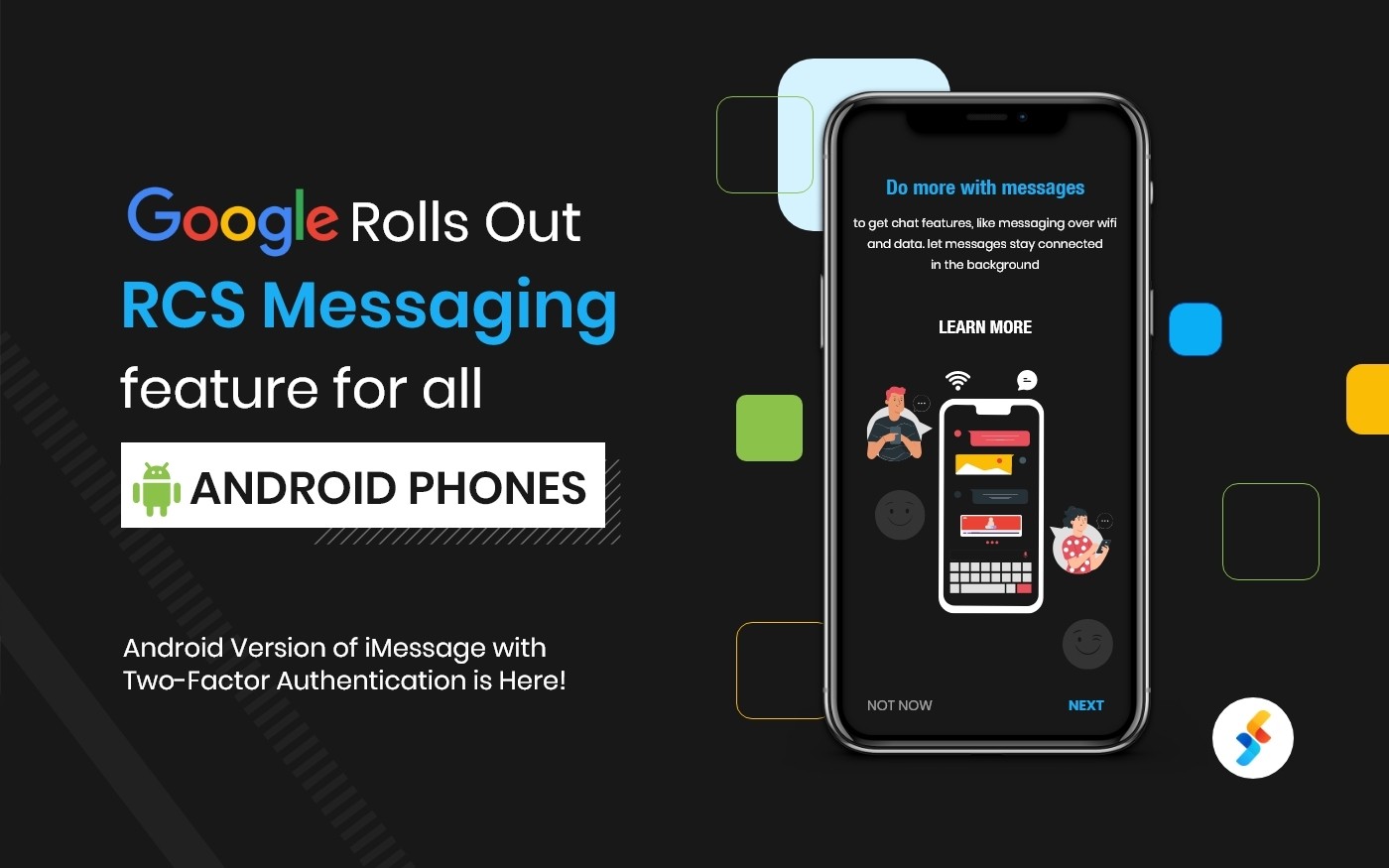 Google's RCS-based (Rich Communication Services) messaging is now rolling out global for android users. Integrated within Google's Messages application, RCS brings exciting chat features over the traditional SMS text messaging. Also, the end-to-end encryption will roll out to beta testers soon.
Back in 2018, Google introduced Chat powered by RCS to Messages. The service offered a revamped version of SMS, including support for high-quality attachments, reactions, gif, stickers, etc. It transformed the Messages app into services like iMessage and WhatsApp. Thanks to the tech geeks, RCS Chat is now available to all android users across the globe.
Google said in a statement-
"We have completed our global rollout of chat features to make this modern experience universal and interconnected for everyone on Android."
What is RCS?
Abbreviated as RCS, Rich Communication Service provides a richer user experience as compared to the conventional SMS standard. The major USPs of the service include typing indicators, presence information, location sharing, longer messages, and better media support. It supports sending high-quality photos & videos or chatting over Wi-Fi or data. Other excellent elements like read receipts, share reactions, and many more.
Apart from a global rollout, Google is putting a lot of its focus on RCS-based messaging privacy. The company has said that people using Messages will have an end-to-end encryption feature.
"We're continually improving security protections to safeguard your privacy and will be rolling out end to end encryption, starting with one-on-one RCS conversations between people using messages. End-to-end encryption is only available when both you and the person you're messaging have Messages app installed and chat features on". Google mentioned via a blog post.
The end-to-end encryption will roll out to beta testers soon and will extend to next year.
Steps to Enable RCS in Google Messages
Open Google Messages on your Android phone.
Tap the three dots in the upper-right corner.
Tap Settings.
Tap Chat features.
Enter your phone number.
Tap Continue.
You are all set. 
Users already having a Google messaging app can easily access it. How? By updating the app to the most recent version. When you message someone who also has RCS enabled, the chat will automatically offer a superior messaging experience. As for now, it will be tedious for RCS to replace SMS from Android phones completely. However, Google's constant efforts seem to be ready to push further for this messaging platform to gain more popularity.
At present, offering a smart user experience with mobile app development services has become a growth strategy for businesses. We at Successive Digital aim to deliver tech solutions and services with user-centric experiences that are engaging, responsive, and smarter. Get in touch with us to execute your idea into reality.
Ready to get started? Fill the form now!
Ready to get started? Fill the form now!