Inside Google's Recently Launched Products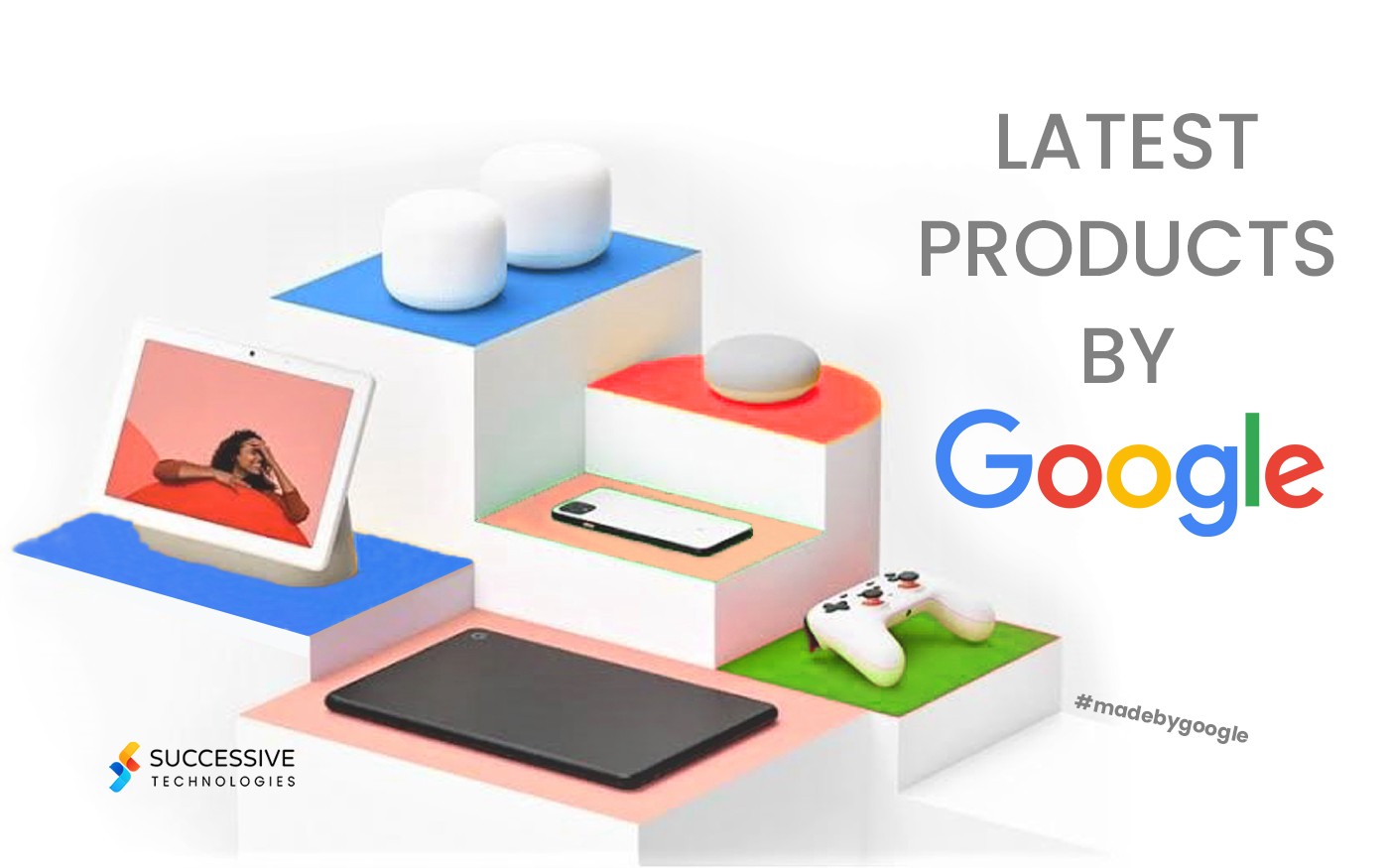 When it comes to innovation, Google is a pioneer. It is a brand that is associated with advanced technology and smart engineering so much so that we have come to rely on Google products and solutions for many of our daily tasks.
The company releases a wide range of ground-breaking products regularly, and with each product, it seems like they take tech innovation to a new level. Let's take a look at its most recent releases below:
Google Pixel 4 and Pixel 4 XL
Google Pixel 4 is a smartphone unrivaled in its performance. Powered by Qualcomm Snapdragon 855 and with a 6 GB memory, the phone is known not just for its fast and powerful performance but also for its high-quality camera.
The Google Pixel 4 XL is larger than the Pixel 4, dons a larger 90 Hz screen, and a better battery as well. Exciting features such as fast and secure facial ID and motion sensor control increase its appeal.
Google Home Mini
This smart speaker from Google is a market hit ever since it was released, and it's no surprise. It is highly functional and versatile, as well as extremely affordable. It works as a voice-controlled speaker, as well as a smart personal assistant that can help you create calendar appointments, a shopping list, and more.
Chromecast ultra
The Chromecast Ultra is a video streaming device that you can use. It allows you to stream various video content from your mobile device to your 4K TV, including Netflix, YouTube, and Amazon Prime Video.
Google nest hub
The Google nest hub, previously known as Google home hub, is a smart-screen that allows you to control all your compatible smart devices on just one single display, or using voice control. It acts as both a smart speaker and a smart display and has the Google Assistant built-in.
Pixel Buds
These are wireless, Bluetooth earbuds from Google that has a built-in Google Assistant. This means that apart from providing clear and immersive sound, the earbuds support web search and even real-time language translation.
Pixelbook 4
Google Pixelbook 4 can be a laptop or a tablet, or you can choose the tent and entertainment modes. This versatile device runs on a 7th Gen Intel ® Core ™ processor and has 512 GB of storage, making it ideal for both work and entertainment.
Stadia
Stadia is a soon-to-be-released cloud gaming service from Google. Set to be released on November 19, 2019, in select countries, it is integrated with YouTube. This enables a state share feature, which allows viewers of a stream to launch a game on the service on the same save state as that of the streamer.
Nest WiFi
This WiFi system from Google is like an upgraded version of your typical router, allowing every device in your house to enjoy a fast signal. In other words, range and coverage are extended and signal strength is made consistent.
Ready to get started? Fill the form now!
Ready to get started? Fill the form now!