Enhancing Self-storage Customer Interactions with AI-Powered Chatbots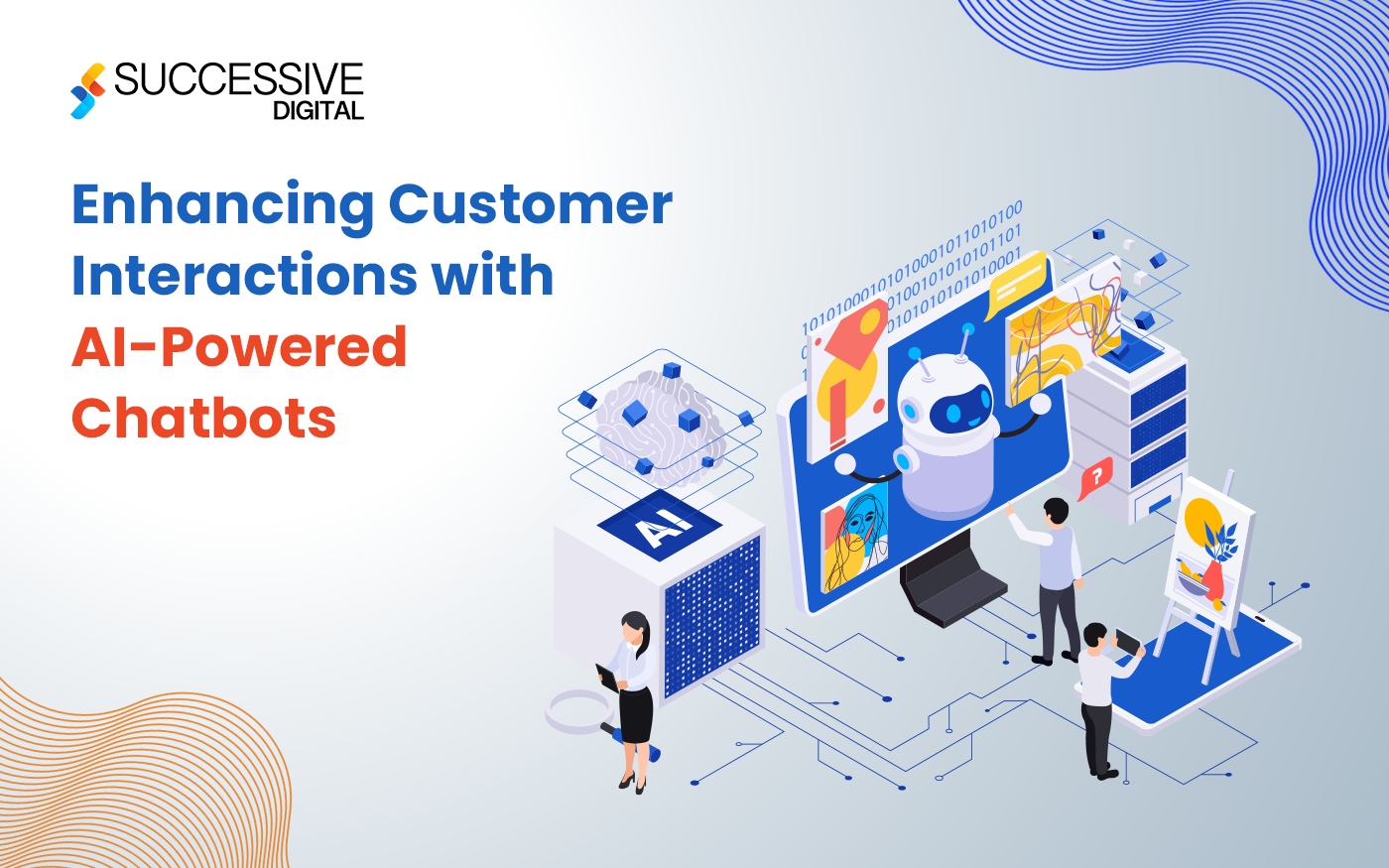 Self-storage facilities want to be more agile, quicker to react to the tenant's queries, and minimize manual intervention. The industry wants to deliver great customer experiences, use new technologies to cut costs, improve quality and transparency, and build value.
However, whenever companies think of elevating customer experience, confusion about what the primary "axis of change" is—from customer expectations to technology—as well as which combination of capabilities to build and in what sequence becomes the primary culprit. Conducting valuable and personalized customer interactions is indeed a power curve for self-storage. Utilizing AI chatbots is one of the key methods for meeting self-storage customer needs (both existing and potential sales) and optimizing processes.
These conversational AI chatbots understand the intent and can efficiently handle customer inquiries and provide support around the clock, freeing human support agents to handle more complex customer issues with the storage facility.
Limited Tenant Communication- Striking Challenge of the Self-Storage Industry
According to research, even the best self-storage operators often miss nearly 49% of all incoming communication that can become a sale. All the missed potential sales result from limited tenant or user communication with the self-storage property manager- one of the alarming issues for the self-storage industry. Due to the lack of 24/7 availability of self-storage staff, a self-storage facility loses existing and potential customers.
However, there are strategies to prevent such instances of poor user conduct, using the generative AI-backed chatbots. AI-powered chatbots can simulate human-like text, making it an ideal tool for interacting with existing customers, navigating through vacant facility sites, and even conducting seamless onboarding at any point in time.
When others close their doors at 6 p.m., AI-powered chatbots let you welcome users round the clock. 
Fun fact- You'd be surprised at how many people are looking to rent storage units at 2 AM.
Benefits of having a chatbot for increasing customer interactions in Self Storage Facility
Chatbots are an increasingly common tool used to improve the customer experience across industries by eliminating the burden on owners and employees to deal with queries. Let's look at the benefits of using a chatbot for your self-storage facility!
24/7 Availability
AI chatbots are available round the clock on your self-storage customer engagement platform, accessible from anywhere. Their availability allows customers to interact with your self-storage facility anytime, ensuring that customers can get answers to their queries and make inquiries even outside of regular business hours.
Instant Responses
AI-powered chatbots work by leveraging advanced technologies and instantly respond to common customer queries, such as unit availability, pricing, location, and facility features. The immediate assistance of AI-powered chatbots improves customer satisfaction by facilitating an automated unit rental process without human intervention.
Personalized Recommendations
Chatbots can use data analysis and machine learning to provide personalized customer recommendations based on their storage needs. Chatbots can suggest the most suitable unit size or storage solutions by asking a few questions about customer requirements.
Booking and Payment Assistance
AI chatbots can guide customers through the rental process, helping them select a unit, complete necessary paperwork, and make payments. This streamlined processes and saves time for both customers and businesses.
Reminders and Notifications
AI-backed chatbots can send reminders about upcoming payments, lease renewals, or other important dates, reducing the likelihood of missed payments and late fees. This proactive communication helps customers stay on top of their storage commitments.
Access Information
Chatbots can provide customers with their access codes or answer questions about accessing the storage facility, including gate hours and security procedures. This convenience enhances the customer experience.
Ready to enhance your customer interactions with AI-powered chatbots?
Let's chat about your options today!"
How do AI-powered Chatbots work?
These AI-powered chatbots leverage machine learning to make predictions on their own based on inputs and provide insights on recognized patterns as per user queries. The chatbots work as a virtual workforce capable of executing more sophisticated tasks, combining machine learning and natural-language processing, and responding to user inputs in a conversational manner.
According to a leading research by chatbotslife.com, there are three main types of chatbots:
Rule-based chatbots
These work by reading a query and responding based on a set of pre-defined rules.
For example, a user might ask: "Do you have any storage units available?" The bot reads "storage units" and "available" and provides a link to your rates page for the user to see what you have!
AI chatbots
These chatbots are a little better at understanding the prompt and intent of the user's query rather than giving keyword-based answers.
Intellectually independent chatbots
These leverage machine learning to handle customer interaction and refine search based on previous interactions.
The right chatbot for your self-storage business may depend on many factors. Hence, our choice always goes by AI-backed self-storage chatbots.
AI-Powered Chatbot Capabilities That Self-Storage Industry Should Integrate
If you have considered your team's workload & your tenants' needs first for your business and are still on the fence about choosing the right chatbot for your business, here are the capabilities that  AI-backed chatbots must have:
Auto reservation and walkthrough
Capabilities like auto reservation and walkthrough within an AI-based chatbot enable it to guide users through the units, both reserved and vacant, based on the type of units they want to rent.
Auto onboarding and move-in instructions
As the self-storage industry is inclined to adapt to automated or human-free facilities, auto onboarding, and move-in instructions facilitated through chatbots make AI chatbots best for the industry to facilitate customers who want to access the units irrespective of the time of the day.
Resolve real-time tenant queries
Having an AI-based chatbot with capabilities that resolve tenant queries in real-time at any point in the day is another capability to integrate within a chatbot. It further helps in updating contact information, changing payment methods, and requesting unit upgrades or downsizes.
Digitize rentals
Having a chatbot in place that guides unit renters on how to make the entire rental process automatic, right from property walkthrough to generating the e-sign documents, including bill receipts and digitized lease documents, is yet another example of one of the best AI capabilities for self-storage business could have.
Swift response times
With swift response timings of the chatbots, customers can solve queries related to a self-storage facility any time of the day and don't have to wait until the next business day.
Conclusion
A chatbot with a combination of our data analytics dashboards and Google Analytics is your winning arsenal, as it gives you insight into how your customers are navigating your site, chatting with the bot, and making purchase decisions. As the chatbot multiplies your workforce and becomes the most loyal employee you can hire, it's important to get it developed with precise considerations and the latest tools available. As a team of proficient engineers, data scientists, and AI specialists, we utilize our knowledge of artificial intelligence, machine learning, and data analytics to deliver creative and tailored AI-backed chatbot solutions for companies in the self-storage industry sectors.
Ready to get started? Fill the form now!
Ready to get started? Fill the form now!