Don't vex. Focus on UX!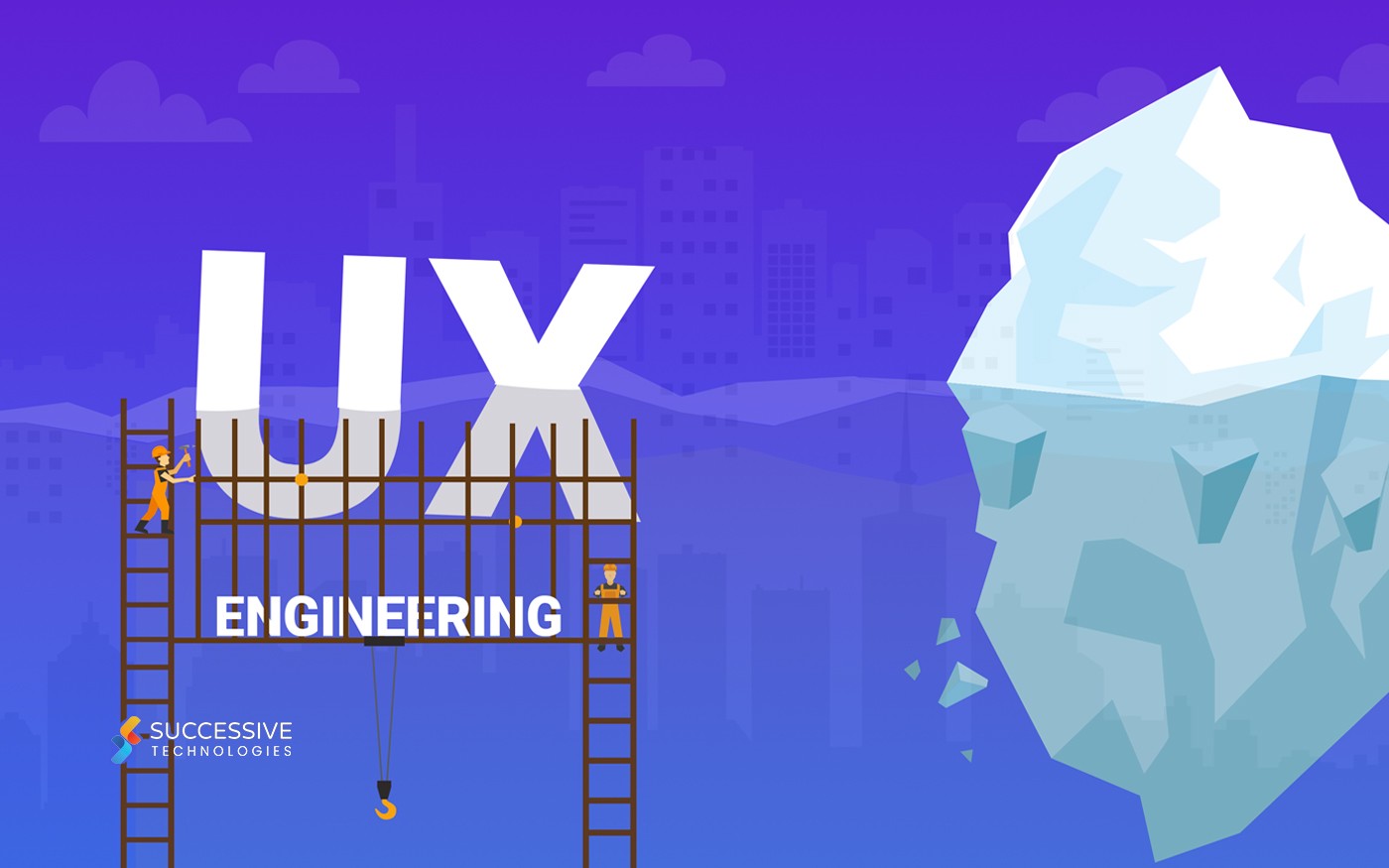 Even if you aren't a technology junkie or a design major, there is one term that has been used so many times that it has carved a niche for itself in the back of your mind, much like a constantly buzzing bee — 'user experience (UX).' It may seem like a voguish trend but has in fact, been around for quite some time. With an increasing dependence on mobile phones and other devices, it has gained immense popularity in the last few years.
Aimed at increasing customers' satisfaction towards a product by making it easier to use and access, UX Design has become an inseparable part of technology. All design and engineering must be carried out keeping in mind that at the end of the day, the product has to be used by the customer. As Steve Jobs says — start with the customer experience and work back toward the technology.
UX engineering encompasses better navigation, findability, usefulness, and credibility. Not just this, it focuses on content strategy, information architecture, interactive design, typography and much more. From small-scale benefits to vast influences, it also has a wide range of applications in business. Stay with us to know more about these!
1. Be the puppeteer
With more and more entrepreneurs and startups popping on the landscape, the business world is becoming fiercer by the day. Hence, one of the main motives of each enterprise is to rise above its competitors. For achieving this, it is essential to have user experience engineering skills in the arsenal as they can have a huge impact in mobilisation of prospective customers.
This is evaluated with the help of conversion rates (defined by Wikipedia as the proportion of visitors to a website who take action to go beyond a casual content view or website visit, as a result of subtle or direct requests from marketers, advertisers, and content creators). A case study by Masha Kokovina from Vintage Web Production highlights how they were able to improve conversion rates by 75% by just fixing minor UX problems. These can include placing the call to action button at the right position, having a video on the landing page, increasing the font size of the text, etc. Analysing why customers are leaving or being retained is pivotal to enhance the user experience and consequently, improve the conversion rate.
2. Smaller hole in your pocket
It is rightly said that a stitch in time saves nine. Instead of resolving an issue much after it has already caused damage, it is better to enhance usability and fix the problem during the design phase itself. UX engineering helps achieve this by incorporating the right set of features at the grassroots level through different usability testing tactics. Feedback obtained from customers at an early stage can be used to rectify errors using user-centered design processes. This leads to formation of an apt product and circumvents large expenditures.
3. Do you exist?
The first thing that entrepreneurs do when they have a light-bulb moment for a startup is go to GoDaddy.com and register the domain name for the respective website. From the biggest multinational companies to the smallest restaurants, official websites have pretty much become the existential proof of any organisation. They help businesses interact with customers by making information easily accessible to them at any hour of the day. However, since this has become a requisite now, just having a website does not suffice. It must be accompanied with an amazing user experience which hence, boosts businesses as explained above.
4. Oh, won't you stay with me?
At the end of the day, what really matters is how content your customers are with your product or service. The success of your mobile or web app is interlinked with its ability to satisfy its users. Just because an application is built doesn't guarantee that it will experience a surge of utilisation. With immense competition in the digital world these days, users are more than willing to switch to a different product or app if they are dissatisfied with the former.
Statistics have also revealed that organisations that focus on user experience tend to retain customers much more than those that don't. The question 'do i like using this product/service/app?' bears much more weight than 'what is its worth?' or 'is it even useful?' Enhancing user experience is key. Happy customers also tend to spread a good word about your product and this helps in popularising businesses.
..
"User experience is everything. It always has been but it's still undervalued and under-invested in. If you don't know user-centered design, study it. Hire people who know it. Obsess over it. Live and breathe it. Get your whole company on board." — Evan Williams, CEO of Twitter
My team and I are avid seekers of technology. We would be delighted to know what you've been doing to contribute to this evolving madness. Feel free to strike conversation with us!
Ready to get started? Fill the form now!
Ready to get started? Fill the form now!