Benefits of Cross-Platform Development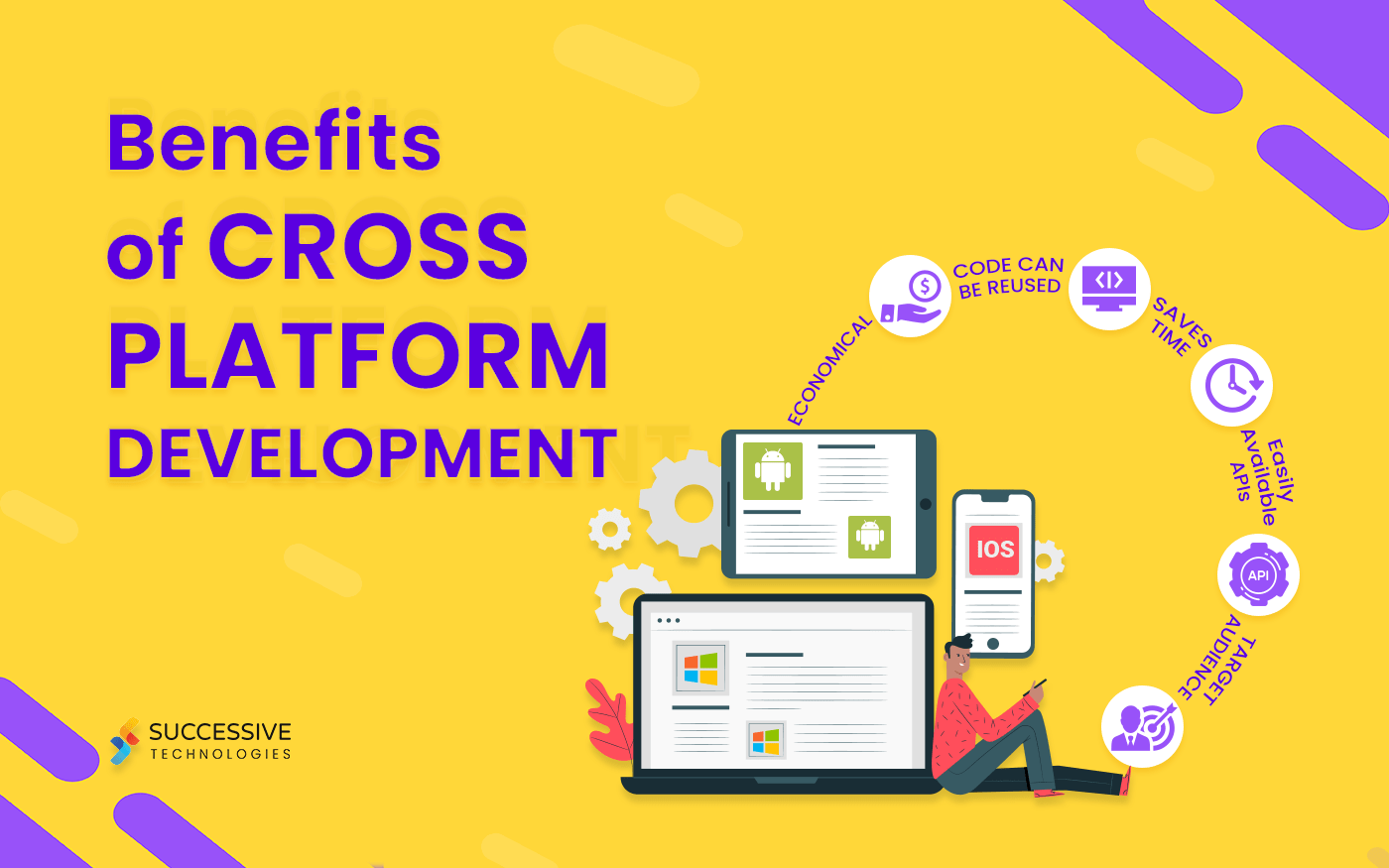 In this increasingly digital world we live in today, thousands of mobile apps are released every single day. Our reliance on our smartphones has made mobile app development one of the fastest-growing industries in the world, and businesses are investing heavily in it.
To reap maximum benefits from this investment, cross-platform app development is the way to go for businesses. Here are a few reasons why:
Reduced development costs and time
Any app design agency knows that cross-platform app development means quicker turnaround since there is only one app to be developed for all platforms. Rather than having to build multiple apps for each platform, which would take a lot of time, you just have to develop a single app that can function across platforms. Not only does this reduce development time, but it also reduces the cost.
Easier maintenance with reduced costs
The fact that there is only one app to focus on for all platforms is what makes maintenance and updates so easy. You can sync updates across all platforms, thus saving a lot of time and money. Besides, cross-platform apps can be updated automatically for each user since they are accessed using the internet. This means that users can have the latest version of the app at all times.
Ability to effectively reach the target audience
If you want maximum exposure to your target audience, then a cross-platform app is one of the best ways to go about it. This allows top UX design firms to make use of various platforms, whether Android or iOS, or even the web, with just a single app that is capable of running smoothly and efficiently on these platforms.
Reusable code
Cross-platform app development is a lot more efficient in all ways because you can use reusable code. There is no need for app design agency developers to write new and unique code for every platform. Instead, you can use a single code, again and again, thereby saving time and resources. For instance, Xamarin allows easy code sharing across platforms, making the entire development process a whole lot easier.
Simple cloud integration
Another reason why cross-platform apps are great for your business is that they can be easily integrated with the cloud for hosting services. This means that the app is more functional and scalable as the single code source can be coordinated with different extensions and plug-ins. For example, with nodeJS, you can build a cloud-native app very easily. In other words, a top UI UX design agency can give you an almost universally-compatible app.
Ready to get started? Fill the form now!