What is Salesforce Billing & CPQ?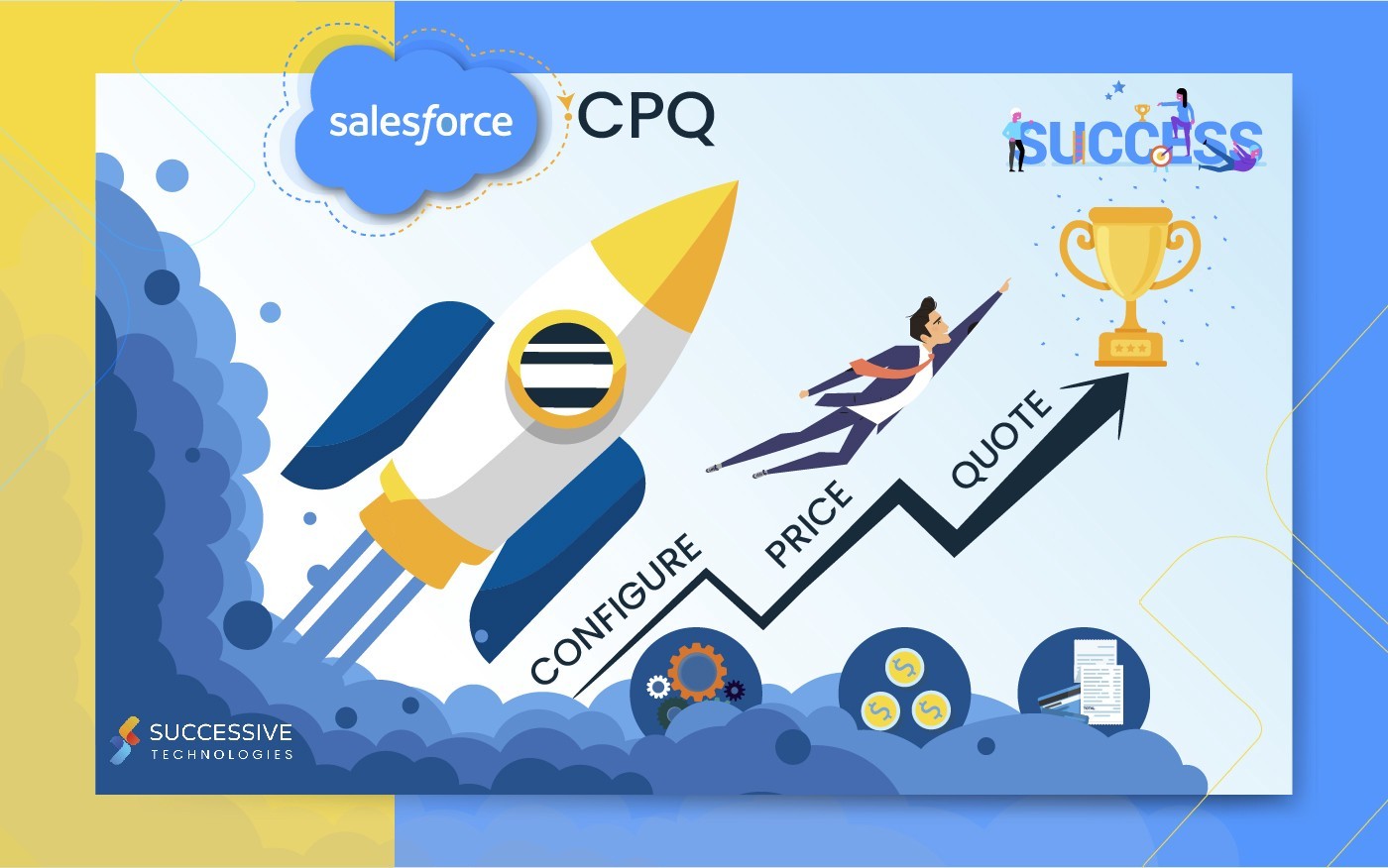 The modern business landscape is constantly growing and changing according to modern technological trends and customer demands. It is a market of tough competition and only on-point services to a customer can ensure a successful prospering business.
Traditional methods of maintaining and keeping track of customers have already started to fall short. To stay updated with the current tides, businesses have started to shift towards using software and automation to deal with the business transaction. Even customers now prefer to deal through online methods thus pushing vendors to upgrade their business with the integration of automation.
What Is Salesforce Billing?
When it comes to billing and customer subscription, companies lean towards automation as it is much easier to use and hassle-free. That is why keeping in mind your needs and requirements, Salesforce has brought for you automated billing. Through cloud salesforce billing you can create and automate the invoices, payments, and revenue.
Salesforce billing is an add-on package that uses the key records and information from Salesforce CPQ. After an order is placed under Salesforce CPQ billing picks up the order and generates a record for an invoice, payment, and revenue. Using Salesforce Billing requires you to integrate with Salesforce CPQ.
What Is CPQ?
The term CPQ stands for Configure, Price Quote. The CPQ is a sales tool for businesses to generate quotes for orders swiftly and accurately. Quotes generated with CPQ software automated according to rules that are set beforehand so that you can do pricing that is error-free and according to the product's quantities, discounts, customization, and optional features. Automation in pricing means you will not have to manually calculate the price which is time-consuming and subject to human error, so you can maximize your profit while providing reliable service to your customer. CPQ is a software program that is useful for both big companies as well as small businesses.
You can avoid incorrect pricing, unapproved discounts, and all the hazards by using CPQ. CPQ allows the process of pricing to be faster and accurate and therefore avoid any conflict with your customers regarding pricing, configuration, etc. When you have done away with all the time-consuming process, you can spend more time with your customers. Even your sales staff will be free to approach and deal with more customers. Study shows that only 35% of a salesperson's time is available for selling which means that if they were free they could utilize that time to make great sales. Good use of CPQ will immediately increase their efficiency.
CPQ can also help your business with savings and revenue. It will not only ensure an efficient sales process but will also help you to grow your profit margins. Users of CPQ have seen 4-fold growth in their net profit over 5 years. This increase was only possible because of time savings, limits on discounts and the ability to offer a variety of options to the customer.
How Salesforce Billing Works?
With salesforce billing, you can invoice an order and manage its balances through credit and debit notes. You can automate customer payments and process them through a third-party payment gateway. You can also maintain and keep track of all the transactional data into finance books and map that data into an ERP.
Step one: Salesforce billing runs on several rules that decide when and how to create the transactional records. Many order products can look up to the same rule which in turn lets you manage groups of products under one rule based on how you want salesforce billing to handle them. Some of the important rules are:
Whether to create an invoice
How the invoice line's pricing and date values influence the billing periods, dates, billing cycles
Whether to create a revenue schedule and revenue transaction
Whether to calculate tax
How to calculate tax based on tax integration and tax data
Step Two: After quoting in Salesforce CPQ, you can create an order and a contract. The contract will be used for future sales transactions that will help users to create amendments and renew their subscriptions. When you create an order from a quote, its order products have an un-activated status. Keep in mind that only activated products can be billed. So you can provisionally keep a product un-active until it is ready for billing. Orders also lookup usage summaries that store information about usage-based products.
Step 3: salesforce billing also lets you create and manage reports on your revenue for a product or service. It is a process of accounting for revenue for a product. You can spread your revenue over a set period, or you can use bundled products and services for calculating the revenue. Bundled product refers to all the products you deliver at once or overtime. You can add discounts or credit on your products. Add on orders, contract amendments, customer acceptance, and service deliverability, selling the product to new customers or new regions — all of these can be ways to report your revenue.
Step 4: ERP or Enterprise Resource Planning platforms are complemented by salesforce billing by converting Salesforce CPQ's data into transactional data. The ERP system will inherit the matching data which can then be used for creating general ledger and financial reports. This process helps salesforce billing and salesforce CPQ to manage customer financial touch-points. You can create an invoice, manage all the payments, revenue calculations, identify key stakeholders and do much more with ERP integration with your salesforce billing.
Conclusion
Therefore, in short, salesforce billing allows you to manage the billing order, see product ratings and processing status, helps you to generate the invoice, apply taxes where needed, manage payments, understand your revenue, keep track of financial periods and generate reports on a different stage of the billing process. The salesforce billing makes it so much easier, faster and efficient for businesses to manage the whole billing process. Thebest iOS app design company leverages salesforce billing to manage their billing process. So, if you are one of them, it's time to embrace the power of Salesforce!
Ready to get started? Fill the form now!
Ready to get started? Fill the form now!