Top 5 Content Management Systems (CMS) in ASP.NET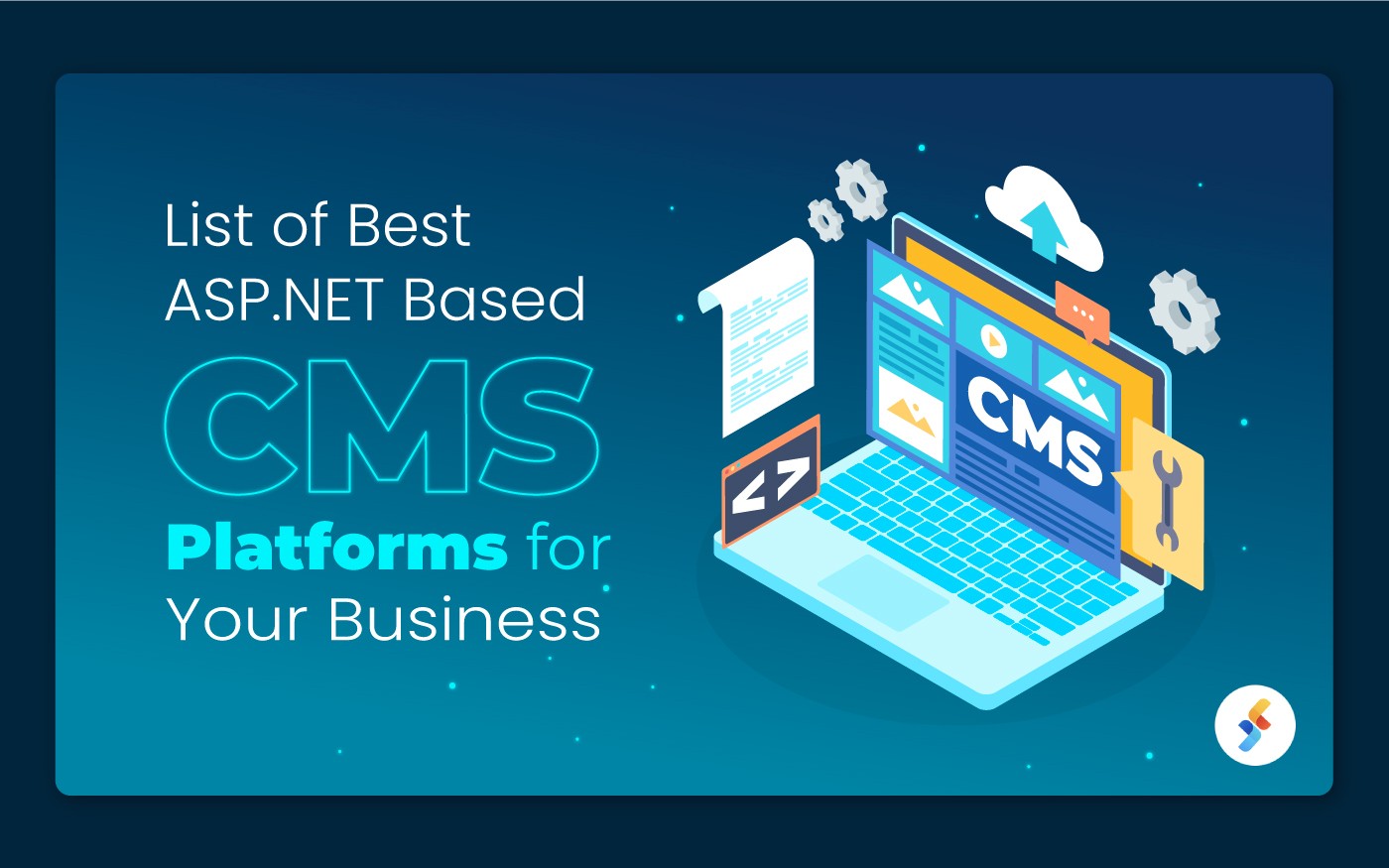 Summary:ASP.NET Content Management System platforms are smart to automate all the content processes on a website. At present, many ASP.NET CMS are available. However, choosing the right one is a bit challenging.  Here, we have enlisted the top 5 CMS platforms for your business. Read to know. 
A content management system is perfect for publishing, editing, and modifying & maintaining content from a core interface. It allows you to post content regularly and maintain control over the content. It has made the task easier for both developers and users. If you are looking to implement a content management system into your website and unsure about the right CMS platform to choose? Do not hassle as you have come to the right place! This blog highlights the top 5 content management systems in ASP.NET.
 Have a look-
Umbraco
DotNetNuke (DNN)
Sitefinity CMS
Kentico
Orchard CMS
Umbraco
Umbraco is an excellent open-source web content publishing software for ASP.NET developers. The feature-packed platform is simple and easy to learn,  making it a perfect CMS platform for web designers, developers, and content creators. If you have any difficulties using this platform, you can avail of Umbraco development services. This platform's prime benefit is that you can custom-design it for different business types, from a small-sized company to a large enterprise system. It is perfect for web agencies. 
Key Features:
SEO Friendly
Highly responsive 
Intuitive Workflows
Umbraco Cloud Facilities
Wide Choice of Plugins
Multilingual content support
Strong ecosystem and easy integration 
Simple Editing and Data Storage, Multi-store support
Support and easy to manage media types like Images, video, and other files.
DotNetNuke (DNN)
Abbreviated as DNN, it is one of the most admired, secured, and well-known open-source CMS based on the Microsoft .NET framework. You can use it as a CMS and an app development framework. It is the perfect option to create rich, modular, and highly interactive websites and applications. Built-in tools and custom developed extensions backs DNN. It comes in handy with fully dedicated backend support.
Key Features
Clean ecosystem
Adaptable to all businesses types 
Easy to install without technical expertise
Includes a large no. of plugins and themes
Allow creating any no. of pages for websites
Allow each page to add modules
Multi-store supports
Sitefinity CMS
Sitefinity is a modern web CMS platform for creating fully dynamic & editable websites. Telerik, a team that provides the best solution and uses .net standards such as Master Pages and Controls for template management, developed it.  It allows developers with a modular architecture and API to add ASP.NET controls and modify existing functionality. Most importantly, it offers excellent scalability for e-commerce, forums, blogs, and e-store for all size businesses.
Key Features
Simple and easy to install
Multi-channel management
Personalization
Supports responsive design
SEO friendly
Drag and Drop UI interface for a design using Form Builder
Digital marketing features
Advanced customer analytics
Kentico
Kentico is a full-featured content management system to optimize digital customers.  You can use it to build websites, web intranets, online extranets, community websites, and e-commerce solutions on the ASP.NET platform on-premises in the cloud. Kentico is also compatible with the Microsoft Azure platform. In May 2020, Kentico introduced its new product brand Kentico Xperience that combines content management, digital marketing, and e-commerce.
Key Features
Multilingual support
Easy to create media libraries 
Stable and mature
A large no. of plugins and themes
MVC development
Workflow management
what-you-see-is-what-you-get (WYSIWYG) editing
Security
Strong community
Cloud Deployment
Fully-integrated across multiple channels
Real-Time Technical Support
Orchard CMS
Orchard is an open-source, free, community-focused CMS based on the ASP.NET platform. The platform allows you to write reusable website templates. It does not usually require much training and works fast as well as balanced. The unique feature it offers is the single installation, helping developers to manage multiple websites.  Orchard allows you to describe various media types and fill in custom metadata such as author information, taxonomies, and copyright during the management process.
Key Features
Media management
Multilingual
Headless CMS
Roles and Permission-based management
Modular based features
Create a content workflow or respond to events
Conclusion
A website is a crucial asset to business success and brand value. The right CMS platform is an epicenter to drive revenue, engagement, and brand awareness with customers and prospects. Having a solution that you can tailor to support your business needs is more important than ever.  Choosing the right platform at the start will make the process smooth and efficient. To sum up, these are the top five ASP.NET-based CMS for businesses or startups for their content management process.  
If you need more assistance in choosing the best CMS platform, connect with our team of .Net developers from Successive Digital, who deliver a high-conversion website that can help you surge ahead of the competition.
Ready to get started? Fill the form now!
Ready to get started? Fill the form now!