The Rise of Distributed Cloud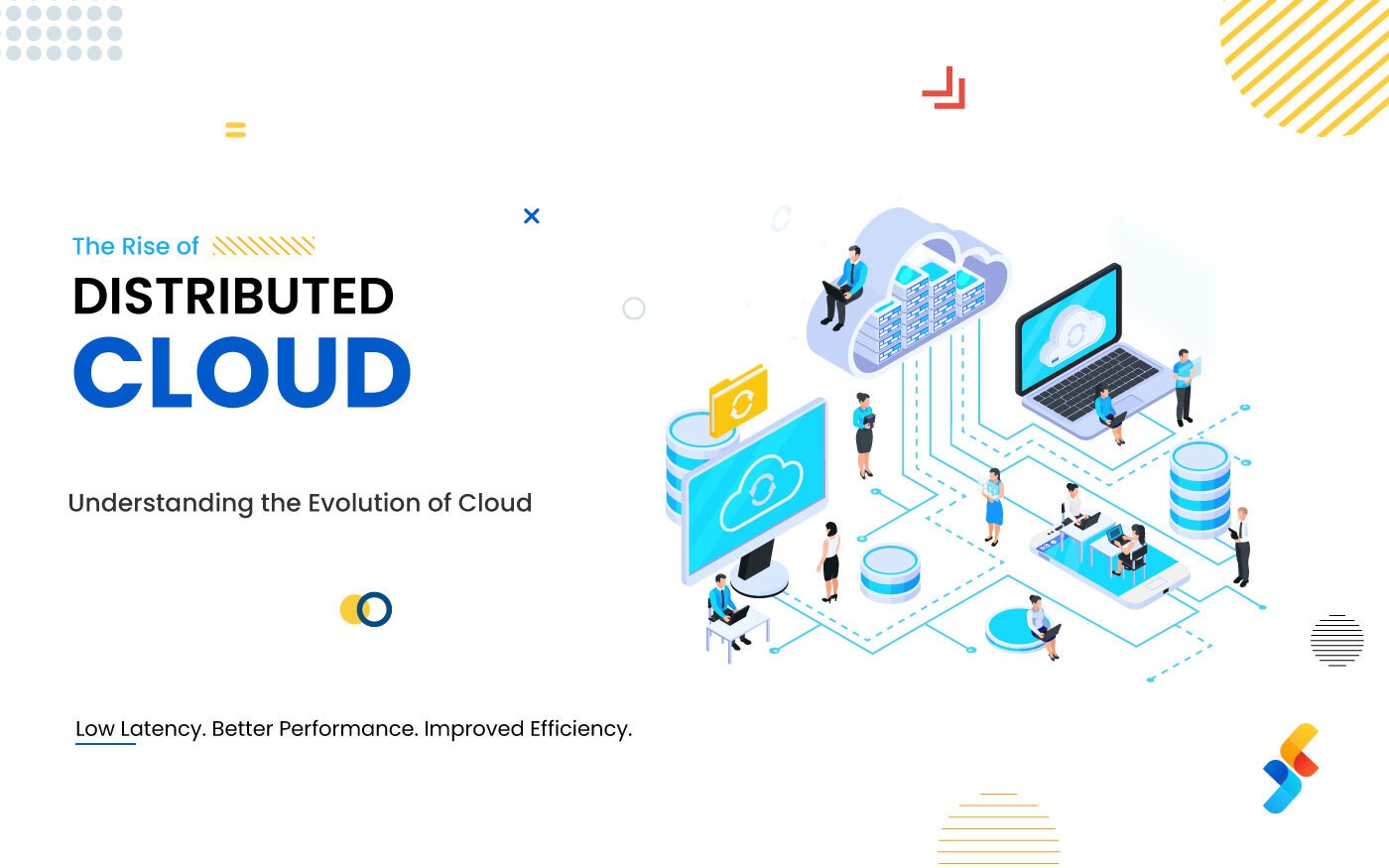 Distributed Cloud is going to be a big revolution in the IT world. It is ideal for dynamic and well-managed business operations. With the rapid increase of data-driven technologies like AI, IoT, 5G, the apps and data (with their supporting infrastructure) are also increasing across various edge sites and multiple clouds.
Cloud evolution has led to the birth of two unique and dynamic trends:
The cloudifying of the edge
The evolution of true multi-cloud
Distributed Cloud, a more dynamic and radical phenomenon is a result of these evolving trends. 
Let's get deep and understand: 
Cloudifying The Edge
Cloud services are pervasive. Nowadays, a new and modern generation of cloud-native apps is emerging. 
The compute and storage cloud resources must move closer to the edge of the network to overcome latency, security issues, and improve the Quality of Experience (QoE). This closer approach is called Edge Computing. It will enable enterprises to deploy, support, and connect to a specific application securely and in real-time. 
Edge Cloud Benefits:
Fleet-wide management of distributed apps and data
Integrated storage, networking, and security for distributed edge areas
Reliable, effective, and high-performance global connectivity across edge sites
Globally distributed control plane 
Kubernetes APIs for application orchestration
Multi-layer security for workloads and data
Multi-Cloud Over Multiple Cloud
Several organizations claim to be multi-cloud providers these days, but in actuality, they are only utilizing individual and multiple clouds. Also, they are paying to multiple cloud providers. Such enterprises run each app on a single cloud provider. 
But the multi-cloud approach is different. It embraces the strengths of every cloud provider and enables its users to leverage the specialties of each cloud. Multi-cloud empowers enterprises to support microservices seamlessly and effectively. It also offers better availability and flexibility for each app.
Additional of Multi-Cloud Benefits:
Avoid lock-ins with one specific vendor
Maximum opportunity to optimize costs and performance
Higher agility and resilience 
Improved network and security performance
Better risk management
Looking Forward: The Distributed Cloud
The Distributed Cloud Market is forecast to reach $3.9 billion by 2025, growing at a CAGR of 24.1%
The Distributed cloud is a modern and unique approach in the IT world. It has a geographically dispersed infrastructure that primarily runs services at the network edge. The distributed cloud will empower enterprises to manage and control various components. These components include edge apps, apps spread across multiple clouds, and different legacy data center apps.
The distributed cloud is however a slow approach. But it holds great potential to lower the latency and risk concerns in the cloud infrastructure.
The Revenue Potential of a Distributed Cloud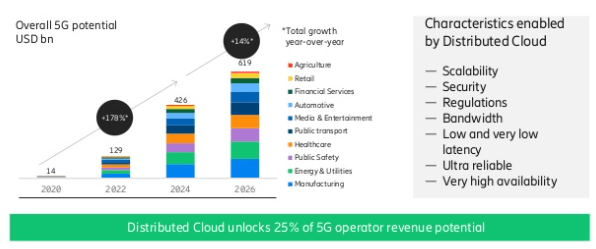 Conclusion
We'll keep you updated with the latest trends and updates in the cloud infrastructure. The future of the cloud is bright and challenging. 
To stay competitive, you need a reliable cloud service partner. Optimize your digital transformation journey with access to modern tools, technologies, and industry-level expertise of Successive Digital. Our complete and security-rich cloud solutions create value for your business. Contact us to get started with your innovative cloud journey. We make sure you get the most out of the cloud.
Ready to get started? Fill the form now!