Slack and AWS Team-Up to Drive Agility in Software Development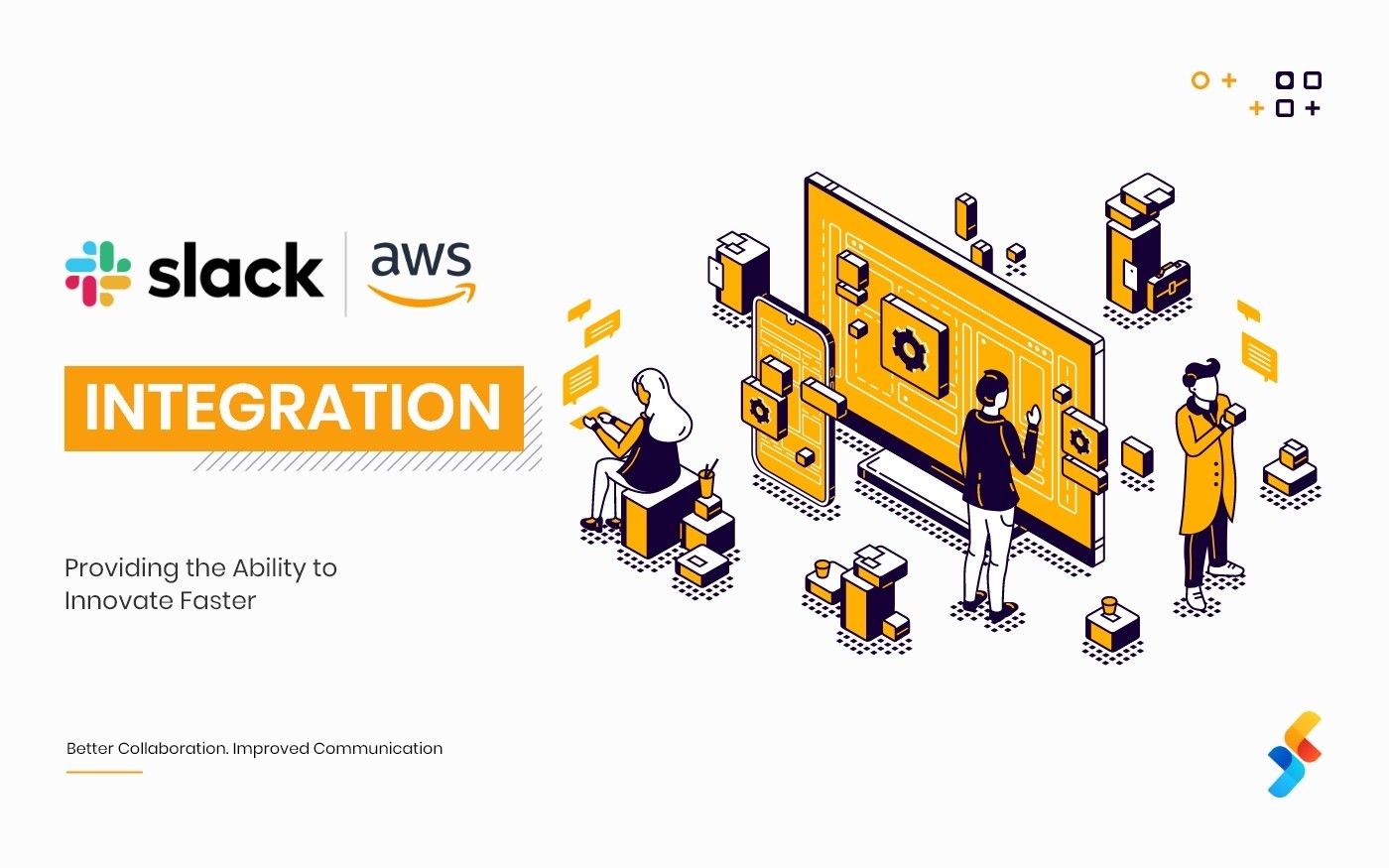 Why? Because new shared initiatives make it easier and engaging for teams to manage their AWS resources in slack. AWS (Amazon Web Services) and Slack Technologies declared an extended agreement to deliver innovative solutions for intensifying the industry workforce collaboration and communication. The goal is to help distributed development teams communicate and become extra agile in maintaining their AWS resources from inside Slack.
How?
Slack will relocate its comprehensive voice and video calling capabilities to Amazon Chime (a communication service by AWS that enables users to chat, place business calls, and meet). Besides, Slack leverages AWS's global infrastructure to promote the rapid adoption of its platform by business customers and to proffer data residency to them by which they can independently choose the country/region in which their data is stored at rest while satisfying the compliance necessities. Slack will continue to rely on AWS as its favored cloud provider to add innovative and collaborative features whereas, AWS will adopt Slack organization-wide to streamline and strengthen team communication.
Stewart Butterfield, the Cofounder, and CEO of Slack said that "The future of business software will be driven by the unification of cloud services and workstream collaboration tools. Moreover, the strategic partnering with AWS allows both companies to scale, satisfy demand, and deliver enterprise-grade offerings to our customers. By integrating AWS services with Slack's channel-based messaging platform, we're helping teams easily and seamlessly manage their cloud infrastructure projects and launch cloud-based services without ever omitting slack".
The Integrations
Slack and AWS will also elongate product integration and intensify interoperability to help the teams in managing their AWS resources in Slack channels and Amazon Chime chat rooms with more prominent flexibility. Let us have a look at some of the integrations:
Amazon AppFlow Integration
It allows users to transfer data between the Slack and AWS services rapidly and securely. Need to run data flows regularly? Schedule them in advance or trigger them with specific business events with the help of Appflow Integration. In the coming months, AWS and Slack will enhance this capability, empowering users to transfer data bi-directionally between multiple Slack channels and AWS services in a single flow.
AWS Chatbot Integration
AWS Chatbot, an interactive agent, enables development teams to monitor and use AWS resources where they are already working– Slack. DevOps can execute AWS operational activities that incorporate monitoring, system management, and deployment workflows, all inside Slack. Besides, AWS Chatbot is already in use by several other teams across the globe to enhance the application development process. In the coming years, AWS Chatbot service will consolidate 175+ services of AWS to give developers the ability to collaborate with their teams and help them maintain their cloud-based services without dropping Slack.
AWS Key Management Service with Slack Enterprise Key Management (EKM)
EKM enables its customers to utilize their keys stored in the AKMS (Amazon Key Management Service) to encrypt essential files and messages. Slack leverages AWS's security services like the AWS Key Management Service for distribution and control of cryptographic keys. Invented for security-conscious or regulated company customers seeking improved visibility and control over their data in Slack, over 95+ firms are now utilizing the solution to handle their encryption keys.
Amazon Chime
To ensure an upgraded and comfortable calling experience, Slack Calls is migrating to Amazon Chime's voice and video calling infrastructure. Slack will leverage AWS's proven infrastructure to deliver excellent and reliable user experiences. Soon, AWS will power audio, video, conferences, and screen-sharing capabilities in native Slack Calls. Besides, the transition will allow adding new features, such as mobile video, so users can continue to rely on Slack for secure industry communication.
Working Together to Unlock Enterprise Innovation
"Collectively, AWS and Slack are providing development teams the ability to collaborate and innovate faster on the front end with applications and the ability to manage their backend cloud infrastructure efficiently. We look forward to operating with Slack to increase the ways we can help our customers innovate in the world of cloud," said Andy Jassy, CEO of AWS
Ready to get started? Fill the form now!
Ready to get started? Fill the form now!