The Rise of Self-Service: How Kiosks are Redefining Self-Storage Operations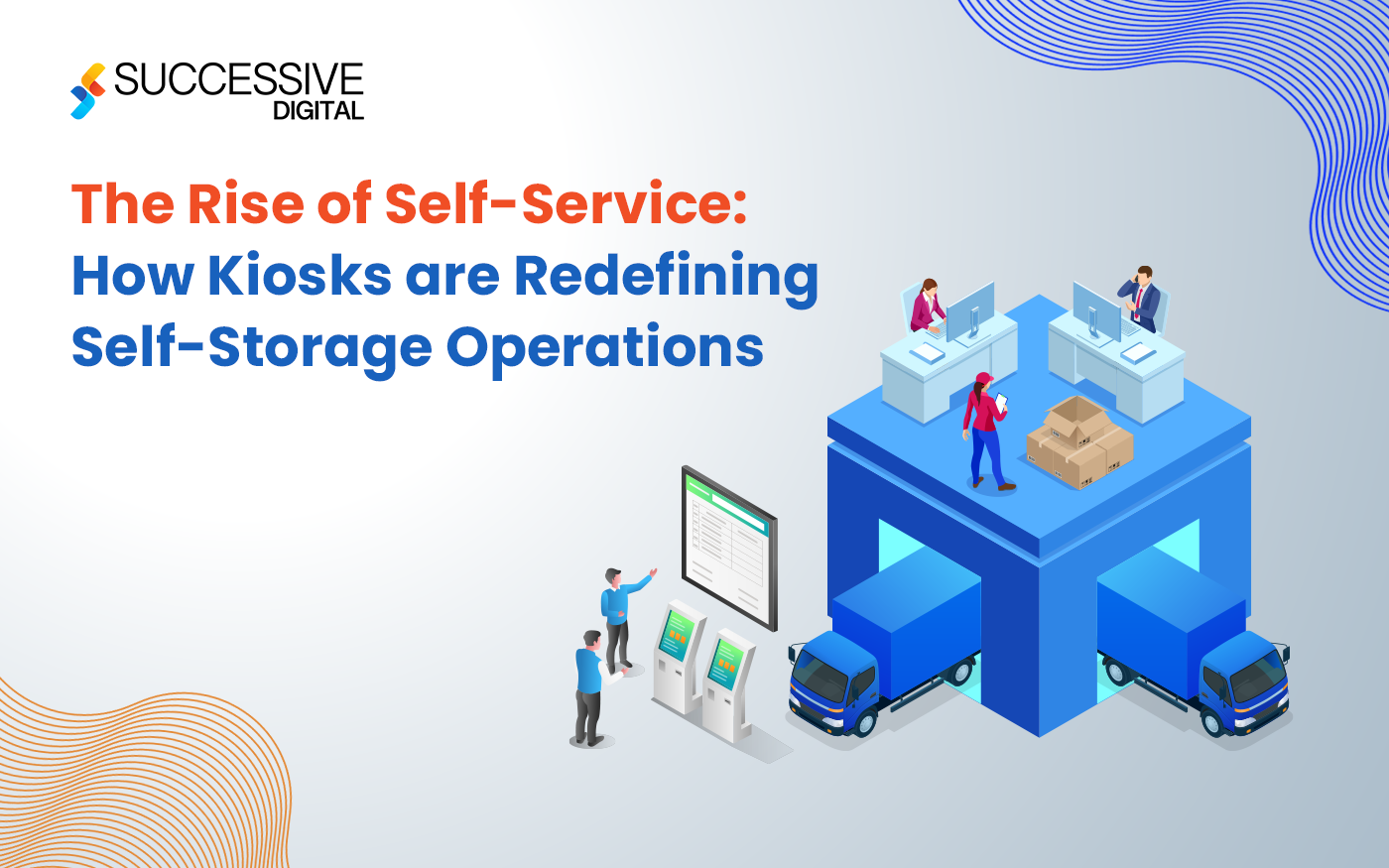 Automated commerce is an imminent reality in industries like retail and hospitality, including self-storage, allowing users to conduct transactions, rentals, and more independently. Kiosk has become one of the most convenient self-ordering solutions or self-service solutions for businesses to accommodate modern consumer needs at varied business points. 
Embracing Self-Service With Kiosk
Self-service technology has been in the public domain for ages: think ATMs, quick service restaurants like McDonalds, and pay-at-the-pump gas stations. Today, self-service is well-knitted into the digital world of consumerism and is an increasingly important part of many verticals' paths to digital transformation, especially transforming the customer journey with the self-storage facility. 
Streamlining operations and easing employee workloads, kiosk solutions are currently thriving. In early-adopter countries like South Korea, sales doubled by 2021 compared to 2018. The U.S. follows suit: Brand Essence Market Research forecasts that the interactive kiosk market will reach $38.52 billion by 2028 at a CAGR of 4.8%.
Kiosk for Self-Storage Facilities
Leveraging the abilities of a kiosk, self-storage managers can remain focused on the most value-creating work activities, such as sales, collections, and maintenance. The technology creates operational efficiency to improve the bottom line and boost customer experience. 
Adopting kiosks can make the self-storage facility 26% more profitable than its competitors, as kiosks are meant to tap into one of the most significant revenue sources- increased customer satisfaction and engagement. 
Common Challenges Faced By Self Storage Industry
The self-storage industry, like any other, faces its share of challenges. These challenges can vary depending on factors such as operating costs, market demand, and the specific business model of the storage facility. Here are a bunch of them.
Increasing Operating Costs
One of the major challenges that has crippled the self-storage industry is controlling operating costs and not having a solid grip on operating expenses, which results in fragmented work order management. 

Lack of Real-Time Facility Monitoring
The self-storage facility and its various equipment wear out over time, leading to breakdowns and downtime if not monitored well. This demand-driven model requires reduced operational costs and leveraging technology to bring accuracy to facility monitoring.
Limited Customer Engagement
When a self-storage facility doesn't perform as intended for users, it can quickly cause customer frustration, making customer engagement one of the key challenges to tap into.
Apart from this, there are many challenges that a self-storage facility faces, both technical and operational. However, many cloud-based- automation-backed, value-creating solutions open the door to potentially poor experiences that could typically be resolved efficiently. A kiosk solution can benefit your self-storage operation in many ways. It gives your self-storage management team flexibility. Making kiosk-based rentals and taking payments saves managers time and allows other facility employees to stay focused on other essential, revenue-driving activities.
Benefits of Self-storage Kiosk
A well-built and installed self-storage kiosk is considered the next best thing in the industry due to its benefits, including,
Automation 
A self-storage kiosk lets you automate the time-consuming transactional and manual tasks that are part of internal journeys, especially when multiple users and stakeholders are involved.
Smart Workflows
The kiosk lets you track the status of the end-to-end process in real-time, manage handoffs between different groups, and provide statistical data on bottlenecks. 
Customer Connect
A kiosk elevates the customer experience while saving the time and effort of both the parties involved and provides a helping hand to the customers, solving their queries even when the staff is unavailable.
Self-Storage Kiosk Capabilities
With a kiosk, you can offer live customer service without needing a manager in the office. This user-focused self-storage rental and post-rental support system gives you the independence to reduce customer friction across every interaction.
Here are the kiosk capabilities that any self-storage company can leverage to their advantage.
On-demand customer support –

Offering a helping hand to your customers, even at odd hours. Cater to your customers who prefer technology or want to limit in-person interactions.

In-person interactions-

Reducing the customer wait times with interactive kiosks, guiding users through the rental process and unit. 

Video support solutions –

Connecting customers to a real person via live video chat, addressing the needs of those who require human intervention. With Kiosk, your self-storage facility gets to offer live customer service without a physical manager in the office.

On-site renting and move-ins-

Managing the on-site renting and customer move-ins/ move-outs while automating the revenue-driving activities. 

Quick e-sign & on-site move-ins

– Conducting the hassle-free move-in and digital document management associated with the customer onboarding process and generating detailed receipts for the transactions.

Full-service rental & payments-

Integrating secure payment gateways lets customers pay for their rental using credit/debit cards, mobile payments, or cash. 

Account management-

Allowing your self-storage facility customers to manage their accounts through the kiosk, including updating contact information, changing payment methods, and requesting unit upgrades or downsizes.

Customer Queries-

 Providing on-screen assistance and contact information for customer support in case customers encounter any issues or have questions about the rented unit. 
Component of Self-storage Kiosk
A self-storage kiosk can be modified according to the facility's demand based on styles, models, and prices. A customized self-storage kiosk can be used by customers to view, select, and rent a unit, sign a lease, purchase the unit insurance, pay rent and get receipts, remote access lock, and more. 
Features of a Self-Storage Kiosk Software
A full-service self-storage kiosk has the following features: minimizing manual intervention and maximizing storage facility performance efficiency.
For multiple payment types, credit card reader, bill acceptor, and ACH capture.

Digital camera and on-screen recording to document all transactions.

Live video chat support to provide help to customers.

 Remote control for both user and owner to increase the feasibility of accessing the self-storage units. 

Digital signature integration to capture and driver's license scanner to help verify tenant identity.

Cloud-based integration for real-time pricing and inventory updates and automatic application of rental payments.

Bilingual customer support in all the two-way video interaction portals.
Conclusion
Considering the physical limitations of your space and the features that are most critical to your operation, one can evaluate which kiosk software is right for a self-storage facility.
However, it's really important to find the right long-term software development partner who can co-innovate with you and build the best self-storage kiosk software. Successive Digital captures the essence of reinvention through high-performing self-storage kiosk software to transform customer-facing journeys in powerful ways.
Ready to get started? Fill the form now!
Ready to get started? Fill the form now!