How Cross-functional Teams Help in Building Amazing Digital Products?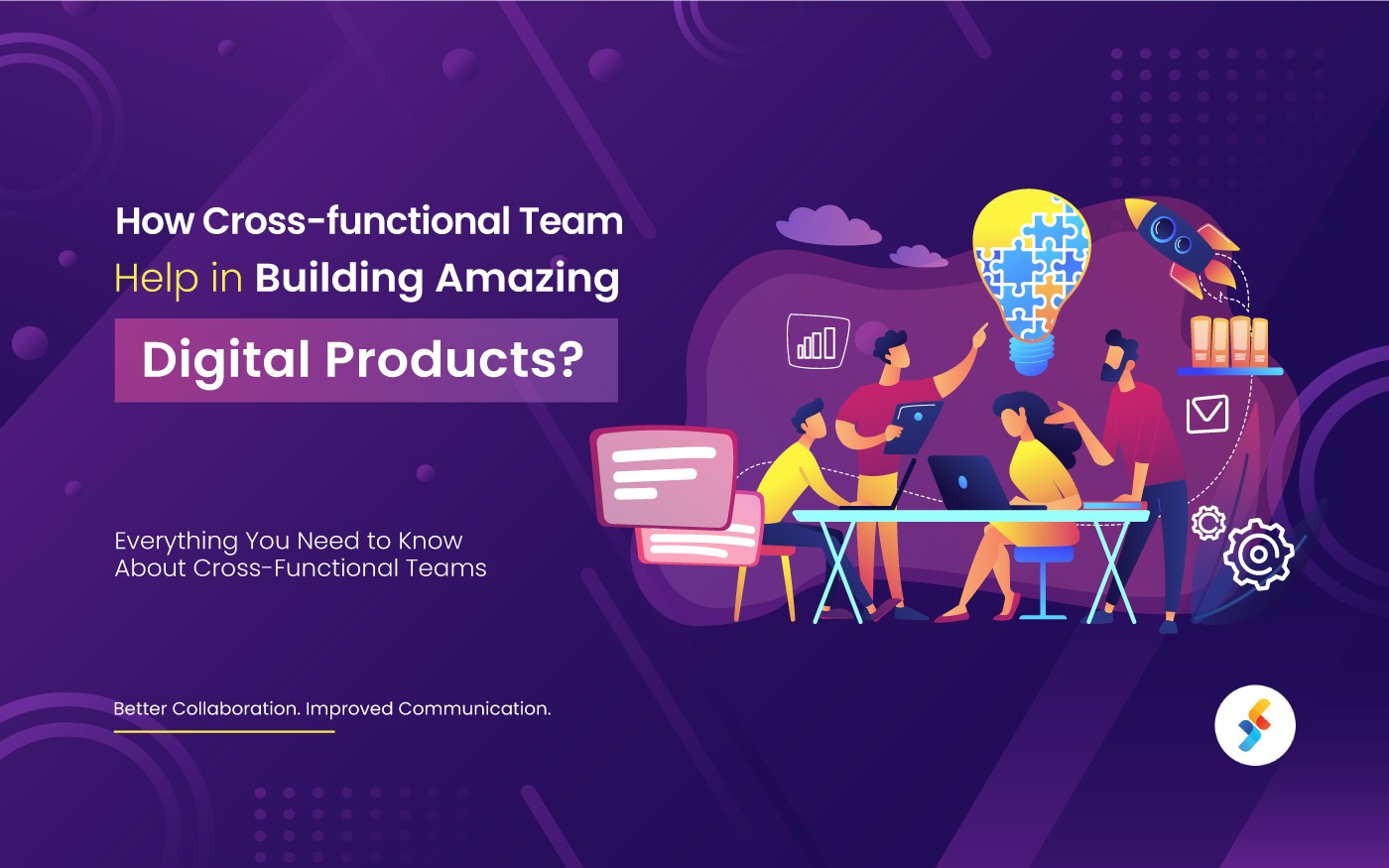 Do you feel that the crucial resources of your organization are getting wasted and overspent? You are right. Sometimes when priorities and roles of departments get scattered with unclear goals and objectives, it happens. These roles include marketing, designing, development, to operations. The lack of expertise and strategic approaches also leads businesses to struggle to build reliable digital products. 
Solution?
A cross-functional team approach. 
How?
The thought behind 'Cross-Function Teams' is on Agile Methodology. It brings people from different functional expertise (with the right skillset) together. The prime aim is to work towards a common goal. 
Why?
Different ideas and unique perspectives of people from various disciplines lead to innovative and robust end solutions. The cross-functional team also:
Promotes collaboration within the company
Removes the wastage of the resources
Maximizes your efforts to achieve the business goals faster
Who Needs Cross-Functional Teams?
Enterprises that wish to accelerate their growth with agility and flexibility must incorporate a cross-functional approach within their ecosystem. 
Why Your Organization Needs A Cross-Function Team?
When teams collaborate and work effectively at every phase of building a digital product, the result becomes remarkable. Every person brings immense value and ideas to the table, and hence the product becomes amazingly unique. 
The best part about having a cross-functional team is that the product gets reviewed entirely irrespective of an individual's domain's viewpoint. Also, team spirit is always there.
A cross-function team reduces the time frame required in the development cycle. It increases the team's overall flexibility and adaptability that syncs perfectly with the marketing trends. 
Cross-Functional Teams and DevOps
The DevOps model resonates well with the cross-functional teams. DevOps approach emphasizes close collaboration between Dev and Ops team for the entire SLDC. It:
Increases the release cycles
Improves team communication
Promotes stable operating environments
However, cross-functional teams emphasize the entire product development process. It improves the efficiency of every discipline.
Benefits of Cross-Functional Teams in Digital Product Development
Cross-functional teams are high in demand. They can potentially satisfy the growing user requirements like:
Extremely personalized experience
Convenience, flexibility, and smoothness
Although there are several benefits of cross-functional teams, the 3 major business benefits: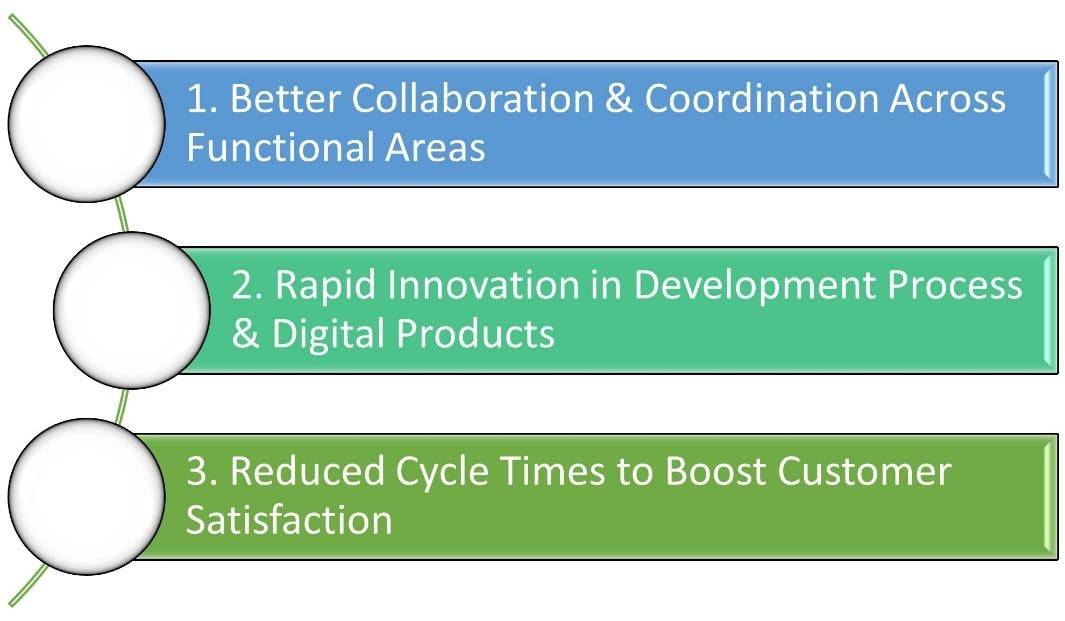 Better Collaboration & Coordination Across Functional Areas
In many SaaS companies, lack of coordination & communication between marketing, sales, and product teams can impact the product quality and business value. 
A cross-functional team is a savior in such situations.
It let your organization behave as an effective enterprise tool and helps teams focus on common business goals. Also, cross-functional teams provide customized, cohesive, and reliable digital products.
Rapid Innovation in Development Process & Digital Products
Organizations operating in silos often find it tedious to identify and implement advancement areas across the value streams. Here, cross-functional teams help identify the best practices for business-wide learning and operations that result in smarter decision making.  
When people from different functional expertise and creative ideas solve a common problem, it becomes easy to create innovative and scalable solutions.
Reduced Cycle Times to Boost Customer Satisfaction
Cross-functional teams skip passing customer requests from silo to silo and deliver a fast solution to user queries. In this way, the query cycle time gets reduced, and customer experience gets improved.
9 Must-Have Leadership Skills for Successful Cross-Functional Teams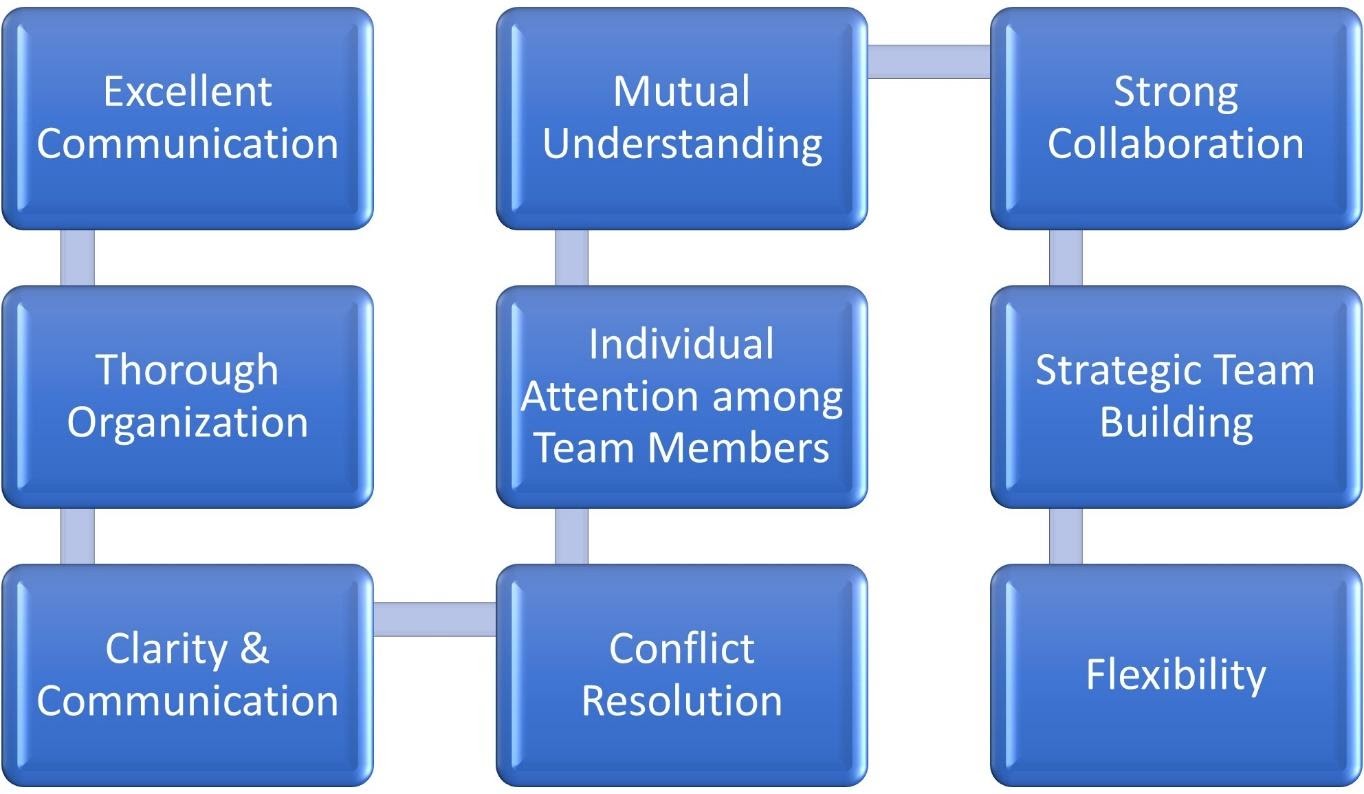 Conclusion
Due to a lack of a structured and strategic approach, cross-functional teams often face a lack of accountability, failures, and goals mismatch. It affects the business reputation. Therefore, enterprises should focus on building collaborative teams with a tailored approach. The implementation of cross-functional teams can result in higher success rates for your next digital product. 
We hope you have got fruitful insights about the cross-functional teams. Are you still struggling to understand some pointers or wish to know them in detail? Successive Digital is there to guide you. Connect now!
We are a next-gen technology services company that helps clients build future-proof organizations through innovative, data, and insight-led solutions. We help them enable their strategy and cost-efficiencies with speed. Contact us to know more.
Ready to get started? Fill the form now!
Ready to get started? Fill the form now!