End of Magento 1's Life – All You Need to Know About Magento 2 Migration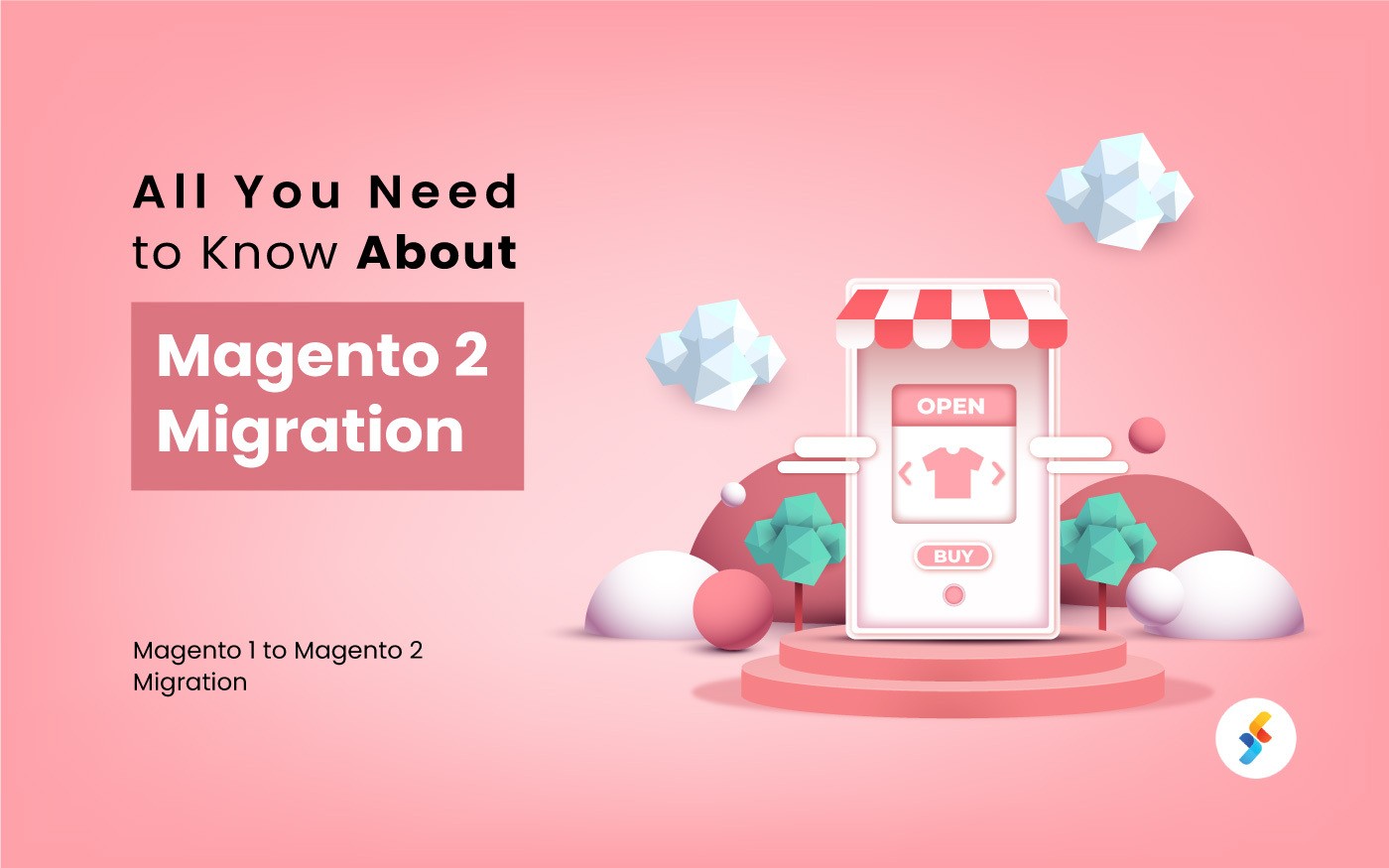 We all know Magento has ended support for Magento Commerce 1 and Magento Open Source 1 since June 2020. Most of you must have upgraded your online store to Magento 2, which is indeed better, secure, and faster. Are you the one, who has not migrated to the latest version yet? No worries, this blog is for you only. It will tell you why migration to Magento 2 is important, what are the latest fixes and improvements, and how to migrate?
Have a look:
Why is Migrating to Magento 2 Essential? 
Remaining on Magento 1 will make your store vulnerable to security threats. This includes DDoS attacks, Brute Force attacks, and other common security threats. You yourself is an online store owner and acknowledged to protect data of your customers. Failing to update your Magento store can expose data of your customer to risks. This will not impact you from a revenue perspective but will also impact your brand image. 
Magento 2 migration also means better performance for your e-commerce.  Why? The reason being Magento 2 has superior functionality, robust security, and high speed. As a result, it provides a better online shopping experience to customers. Customers can also experience strong data protection. 
Magento 2 Fixes & Improvements 
Magento 2 has striking new features and functionalities. It covers everything from robust data security to enhanced user experience. Some key improvements: 
MOBILE-FIRST UI/UX Design
Improved B2B Functionality
Easy Product Catalog Management
Integrated Payment Processing (checkout)
Frictionless Order and Shipping Management
Enhanced In-Built Marketing and SEO Tools
Dedicated Account Manager and Premium Tech Support
International Shipping Capabilities with Multiple Currency Support
Magento 2 Key Announcements 
Quality Enhancement 
Magento says a big No to improvements for Magento Open Source edition. It means the businesses will have to connect with dedicated Magento developers for all updates or support. So, if you won't migrate, you must remain ready for upcoming functionality issues. It also leads to poor user experience. 
Third-Party Extensions 
Indeed, third-party extensions help you create a customized and more immersive experience on Magento stores. However, Magento has clearly stated it won't support any third-party extensions. So, no support for extensions from Magento. If you want any desirable modification, choose a suitable Magento extension development. 
Platform and Merchant Support 
Just like the before two announcements, Magento also stated it won't support Magento developers or merchants after the end Magento 1 support. This means store owners will have to depend on the Magento development community for technical assistance.  As a result, it will impact the way you manage or maintain the e-commerce portal. 
In short, it's quite essential to upgrade to the Magento 2 e-commerce platform. 
How to Migrate to Magento 2?
Migration to a new e-commerce platform is not an overwhelming uphill task. You just need a dedicated e-commerce development partner to support you. You can hire dedicated Magento developers to migrate your online store to the latest version. It might sound a bit expensive but it's certainly worth considering the security and functionality features it offers. 
Why Magento 2? 
Conclusion 
Superb flexibility, amazing capabilities, and unmatched performance makes Magento an e-commerce leader. The release of Magento 2 will not only help you boost up the performance of your businesses but will also make it more advanced, secure, and unique. 
Shifting to Magneto 3 isn't tough. This is because most of the businesses get their store custom-designed through an eCommerce development company. Successive Digital, a Magento 2 development company, provides industry-best e-commerce solutions. We deliver solutions within days not weeks.   If you are looking forward to the Magento 2 migration, connect now, we are here to help you! 
FAQs
Will Magento 1 stop working?
Yes, Magento will end support for Magento Open Source 1 and Magento Commerce 1. If you haven't migrated, migrate your store immediately to Magento 2. For any support or assistance for migration, contact Successive. 
What is the difference between Magento 1 and 2?
There is a remarkable difference in the performance and security of the two. Magento 2 is faster and supports the latest PHP, which boosts the overall speed of the portal.
How much does it cost to build a site on Magento 2?
The cost depends entirely on your requirements. If you just need to Migrate your existing store, it will be very less as compared to the one in which you need to develop a website from scratch. Successive delivers reliable e-commerce development services at competitive prices.
Ready to get started? Fill the form now!
Ready to get started? Fill the form now!