All You Need to Know About ePOD – Disrupting Logistics with Digitization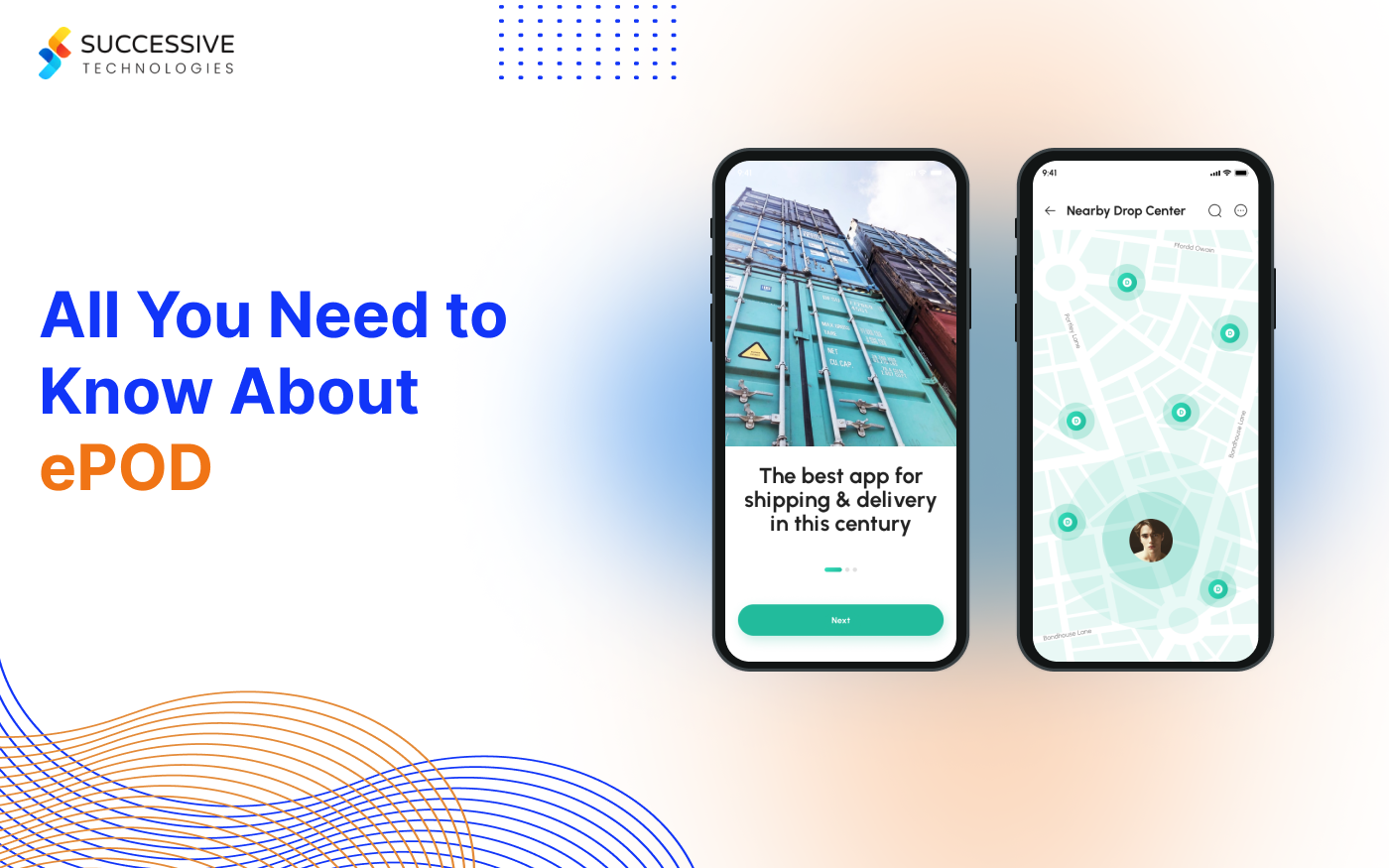 Industry 4.0 and the Digital Era innovation has sparked from within the multifaceted environment full of individual offline solutions that cover some slice of the overall supply chain and logistics. These individual offline solutions essentially create a complex operating architecture, which ultimately drive resistance of seamless data flow. 
Global Supply chain and logistics space have been one of the topmost hit sectors from this complex architecture, and have been generating demand for digitally advance and innovative solutions to tackle routine problems such as POD (proof of delivery) and warehouse management.
The challenges of this sector continue to grow with growing complexity & volume. The recent supply chain turmoil has led many organizations to look at their yard operations for opportunities to improve efficiency and reduce the operating cost, at the same time raise end sure experience.
Digital Transformation in Logistics
Over the years, global logistics has advanced from an operational sector to a sector that provides valuable data and information to companies for planning, forecasting, production, and sales management. Companies are now realising that they need more and more data about their shipments and warehouse management from logistics providers in order to sustain competitive environment.
The tools of digital transformation in logistics are becoming advance, precise, independent, and smart. New age transformed logistics solutions are now capable of capturing, processing, and analysing a huge volume of data. These capabilities enable logistics companies to track the delivery of goods in real-time, make the entire supply chain more transparent, and identify areas for improvement for increasing operational productivity.
Present day logistics solutions, powered by advance digital technologies allows operators to efficiently optimise travel routes, and flag delays and deliveries in the event of an accident or vehicle loss. Smart logistics software are also enabled with features like preventive maintenance, automated routing and re-routing, fuel optimization, end-to-end fleet tracking, along with geofencing features, that are proving significantly important to cut costs and time while rising the utilisation rates.
Successive Technologies combine the latest technology trends in the logistics sector, and apply them in a way that takes advantage of both conventional and established technologies to make significant progress in existing line of business.
Also Read: Hospital Management System- A Medical Facility On-line
5 Technologies Reshaping the Logistics Industry
Disruptive forces are always at work to reshape the way organizations think about business innovation, and make strategies about the future to retain and sustain. In an ever-growing competitive world, managing supply chain and logistics is equally vital as business strategy. Technology is already breaking the boundaries and transforming the way how humans do business globally, and the introduction of technological advances logistics industry is leading to significant chances in everyday business performances.
Here are Top 5 technologies that are reshaping the logistics industry to be future ready.
Artificial Intelligence
To enhance the administrative intelligence and accelerate the operations what are data-intensive, AI-based cognitive automation are combined with machine learning to cope up with fuel fluctuations, weight discrepancies, and peak demand. AI has also been influential in self-driving fleet and intelligent road transportation system, creating a positive change towards logistics services automation space.
AI-based predictive solution is now making their way to logistics managers, making them manage their supply chain processes, thereby decreasing operational losses. AI enabled technology also assist in accurate prediction about the expected delivery date and increase in fulfilment timelines.
Internet of Things
Tracking and passing physical information on the Internet is now easy without human interaction with a network of devices. This network of device, referred to as IoT promises increase in inventory management, rise in operational efficiency, and increased visibility at all stages of the supply chain.
The proliferation of mobile devices, and internet in the warehouse architecture is expected to enable greater use of IoT in the logistics and supply chain industries. This will be used by majority of warehouse management systems to increase processing output, real-time inventory visibility, & smart fleet operations. As an operator and customer, both are set to gain higher returns of technology experience.
Big Data and Analytics
One of the trends in the logistics industry, that is going to stay for long is use of big data and analytics for variety of applications in store management, performance improvement, and the most efficient use in managing logistical resources and workforce. The important and useful information gathered from multiple sources such as arrival destinations, weather, geofencing, and fleet schedules enable providers to plan deliveries and in route operations
Analytics in logistics aid bringing in real-time data from global markets to helps enhance the providers' pricing competitiveness, stock management, and reporting of various supply chain factors, that are significant to be considered while forecasting business continuity and product produce.
Warehouse Automation
A mix of automation technologies to manage logistics operations effectively enable warehouse managers to reduce human interaction, enhances speed and performance along with scale in productivity at the warehouse.
Technology such as automated guided cars, smart and tagged shelving, coded search, dashboards, and robotic racking management are few solutions that the global logistics sector is experiencing with huge adoption levels.
Last-Mile Delivery (ePOD)
From the production or processing centre all the way to customer, the final phase of the supply chain, is often not transparent and lack visibility in delivery and task closing status. As a matter of fact, a company's loyalty and experience towards its customer largely depends on its last-mile distribution management. Solutions such as ePOD and automated delivery scheduling, integrated with existing supply chain architecture has been one of the immediate ask across logistics payers and providers.
Understanding ePOD
Electronic proof of delivery or commonly referred to as (ePOD) is a complete digitally transformed version of the last mile delivery note, as compared to a manual bookkeeping/ document used to confirm successful deliveries. Today. ePOD is also capable of automated invoicing, cancellations, and re-routing features.  It is generally a software application that extended to field agents to capture delivery data and verify the success or failure in real-time scenario.
Since years, proof of delivery has been a paper document with details like order number, docket information, and delivery note, that receivers use to sign and, in some cases, reject, to verify the receipt of the delivery. With the advent of ePOD, the entire process is transformed and improved to a great extent. Logistics operators are now using digital proof of delivery to maximize the successful deliveries, enhance mobility and flexibility of their supply chain and fleet operations, while at the same time, gaining more transparency and control of all activities from one single point.
Why ePOD is Important
The POD has been important part of logistics, not only for the shipper and receiver of the goods but also for the carrier that transports them. PODs are often used to protect a business from potential liabilities, and claims that arise from unsuccessful deliveries and mis shipments.
For any business, in todays' tough commerce landscape, delivering goods to their customers must create an impactful experience, with timely delivery and lesser miss shipments. In order to make this happen, businesses are going digital to update their customer base with successful delivery notifications, and proof of delivery, to successfully close an order cycle, or purchase process.
The purpose of ePOD is to digitally verify the existence and fulfilment of a order, providing a record with timestamp, delivery address image, and the name of receiver with OTP/ email verification data. Any individual who accepts or rejects the delivery is also reflected by the ePOD tool, to maintain transparency between the receiver, logistics hub, and the shipper.
The capabilities of ePOD extend massive volumes of data incoming from multiple companies is present day ecommerce world. Logistics providers can now collect digitally signed and OTP verified data from their customers, and distribute them to individual 3PLs and businesses automatically. With more and more information at their fingertips, businesses can increase their customer experience with timely and transparent deliveries.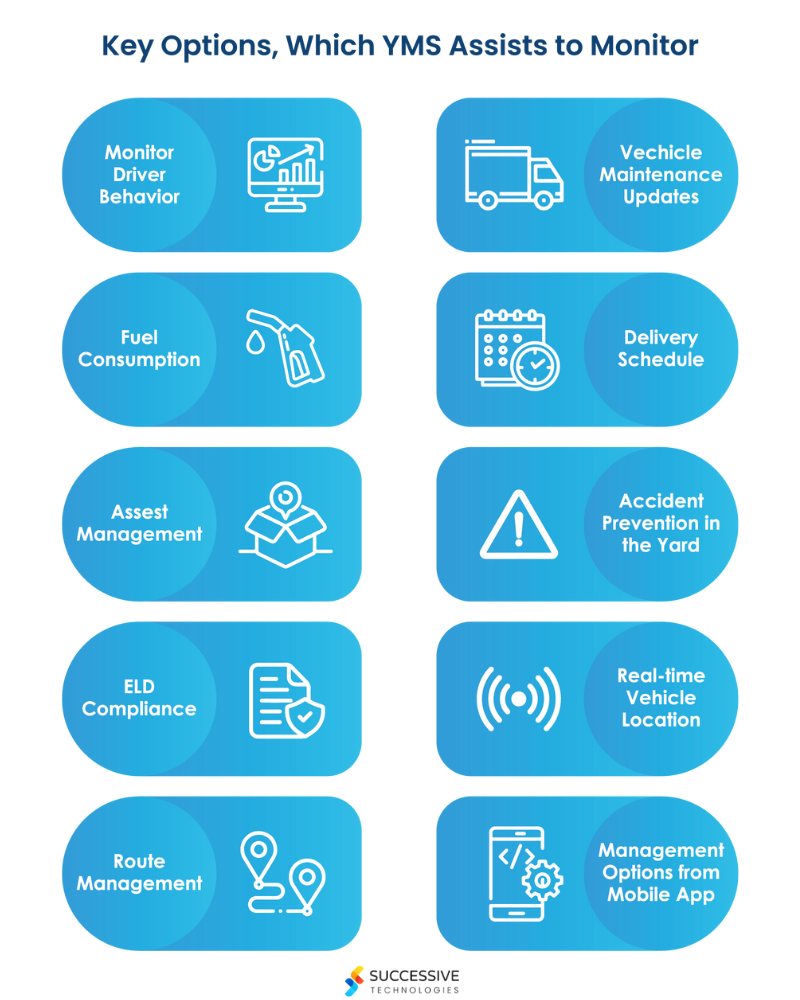 Components of ePOD
ePOD has two main components – A mobile application and a desktop application.
The mobile application collects and record the successful delivery status and other multiple data points during the last-mile logistics cycle. The desktop application centrally monitors, control, and modify data points to be processed further and communicate between multiple stakeholders.
ePOD applications, which are used as standalone, or integrated as part of a bigger logistics network solution can be installed on all mobile devices and operating systems including iOS and Android. Therefore, companies have the choice of devices as well as platforms they need to run ePOD software. 
Modern ePOD solutions are not only restricted to collecting digital signatures, but also enabled with QR scanner, OTP verification, geo-fencing, location services, address proof images, and field-guy notes. The collected data from mobile device can be uploaded to centralized cloud and can be accessed later the web application.
This process enables dispatchers and drivers to collect delivery proof at the location after making the delivery. Simultaneously, the central office can immediately access the delivery details and furnish the information to their customers – as well as various ecosystem stakeholders – and provide efficient logistics services.
Must Read: Smart Farming Shaping the Future of Agritech
How Does ePOD works?
ePOD works in four broader ways. 
Data Import

– Information such as customer details, order identification number, shipment tracking, delivery address, and amount (if COD) is entered into the system by scanning a barcode/ QR. 

Logistics Scheduling

– After successful import of all data points, the ePOD system syncs the shipments to be delivered and schedule them with automated routing process, so that they are reflected in the field person's PDA or smartphone app.

Electronic Verification

– Once the shipments arrive at the destination, delivery agent records the proof of delivery having the recipient sign on the smartphone, or by verifying the OTP for the package. In addition to capturing digital signatures, many advance ePOD systems also also enabled with image capturing feature, as evidence of successful delivery in good condition.

Information Update

– After the successful completion of shipment, the logistics provider updates the information in their web app/ desktop dashboard, and automatically generates a delivery notification for the recipient and the sender. This helps in maintaining a transparent and up-to-date closure of one outward supply operation.
A Smarter EPOD Tool
Successive indigenously build ePOD system offers a verifiable, secure, and paperless means to capture proof of delivery and ultimately drive huge business benefits. It comes with integration of existing systems with third-party logistics provider and end customer to seamlessly communicate about the live tracking of goods and their status of delivery schedule.

The tool also extend benefit to a scalable, flexible, and constantly evolving system without any of the costly installation and maintenance. These features also add to financial and operational savings, that also assist businesses to fasten their delivery scheduled and improve value chain efficiency.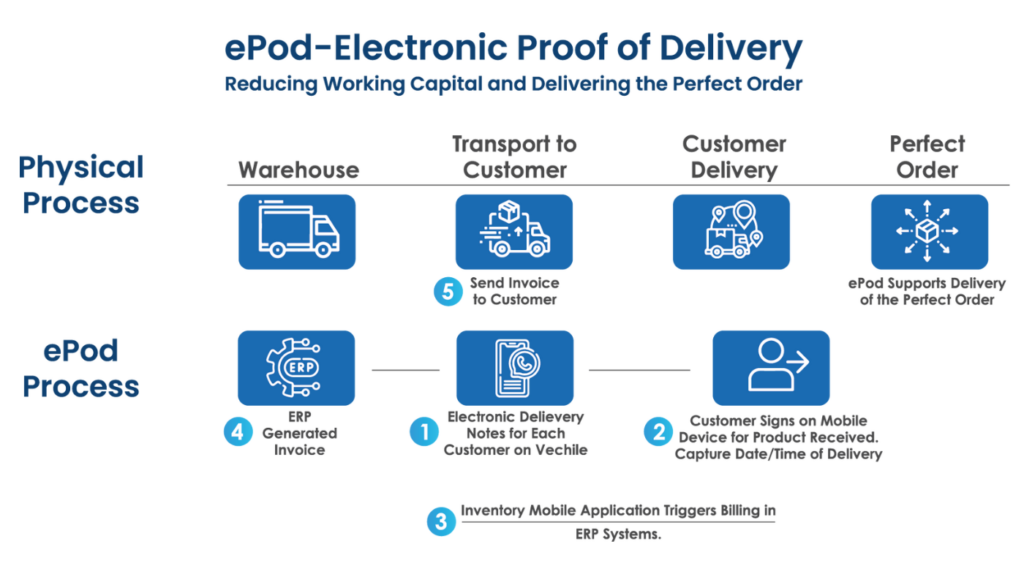 Manual Process Vs ePOD
| | |
| --- | --- |
| Traditional physical proof of delivery | Digitally transformed ePOD process |
| Agent arrives at delivery address without notifying customer | Customer is notified few hours prior before delivery is attempted |
| Delivery agent handover the signed paper to hub for further process | ePOD verification is digitally uploaded on logistics panel for further actions |
| No evidence of cash payments for COD | COD payments are uploaded electronically with payees OTP verification |
| Complex communication and logistics architecture | Simple and seamless flow of information among all channels |
Advantages of ePOD
Reduction in manual paperwork and complex communication

Real-time communication and successful delivery status

Detailed reporting of damages at the last-mile level

The capability of capturing photos & videos for insurance and claims

Timestamp and location-based delivery information

Delivery agent and zip code performance scorecards

Automated invoicing and payment receipt confirmation

User-friendly interface for delivery agents and logistics operators

In-built scanning capabilities via mobile phone

OTP-based validation for ePOD acceptance and rejection

Efficient workflows and increased successful deliveries

Driver retention and attendance maintenance features
Ready to get started? Fill the form now!
Ready to get started? Fill the form now!