The 7 Secrets of E-commerce Giants – And What Can You Learn From Them?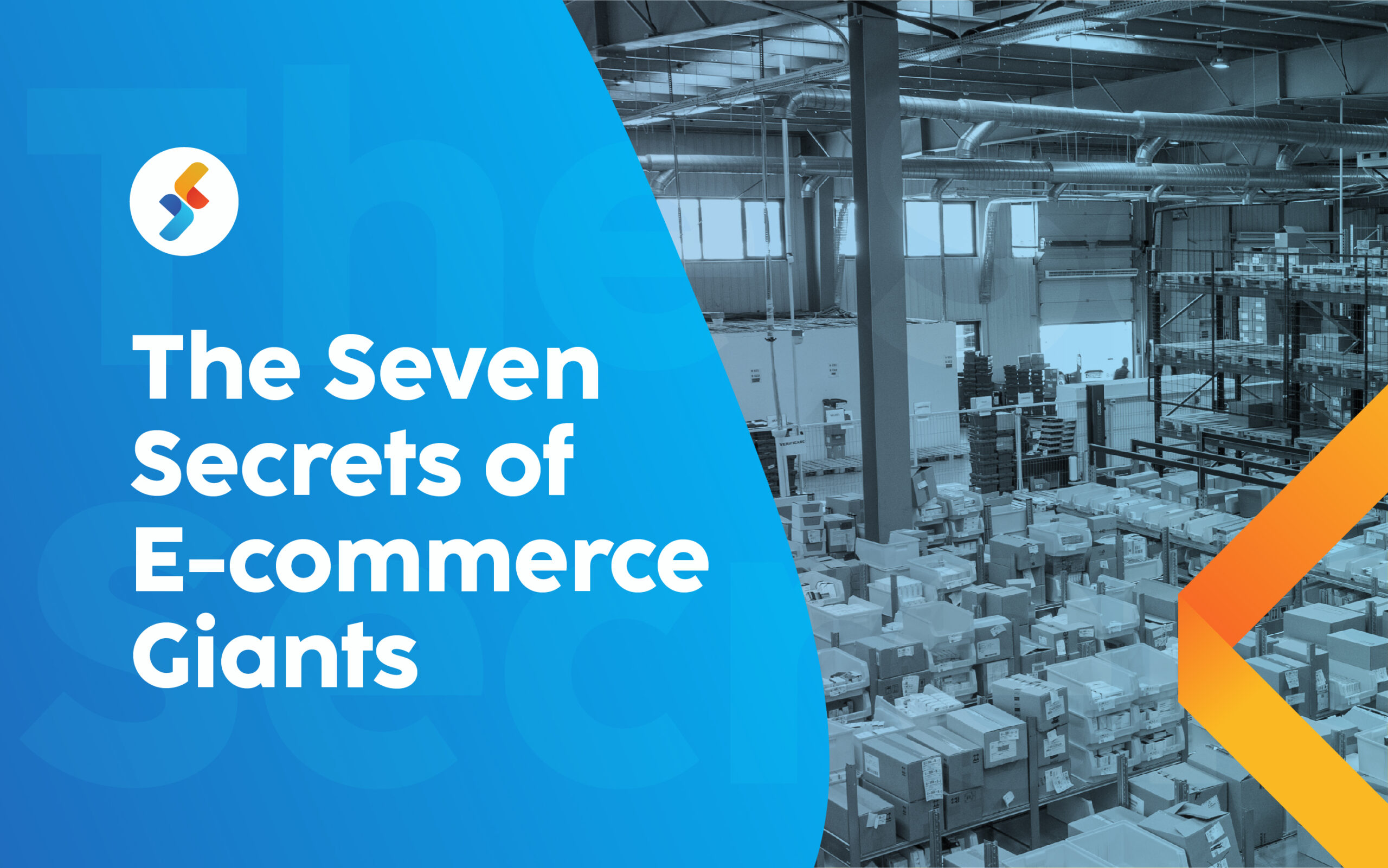 Traditional businesses have been forced to go digital because of the pandemic — but now, a number of them are thriving like never before.
A 2020 survey by McKinsey found that while almost 75 percent of executives across industries felt that COVID-19 had created a huge opportunity for growth, less than 30 percent felt prepared to address these challenges themselves. 
This is certainly true for the retail industry. 
Digital retail and commerce has two key categories: single-vendor stores (e.g. Nike) and multi-vendor marketplaces (e.g. Amazon, Etsy). The e-commerce stores and marketplaces that dominated the market before the pandemic, who already had an advantage in understanding digital commerce, have gained even more market share. 
As of April 2021, companies in McKinsey's Super 25 category of retail outperformers account for over 90 percent of gains in retail market capitalization. 
So what is the elusive secret to retail success? What are the giants of e-commerce doing right? 
Here are the seven factors that are setting apart e-commerce winners from everyone else.
1. Extensive digital transformation efforts
As the pandemic reset customer expectations and behavior, it's become clear that digital transformation (DX) isn't simply optional anymore, but a necessity for retailers who want to stay in business. 
DX can help retailers break down data silos, adapt quickly in a volatile market, streamline operations, reduce costs, and more. Retailers can leverage emerging technology trends like automation, artificial intelligence (AI), machine learning (ML), data analytics, omnichannel, and voice commerce to provide better customer experiences. 
Early movers in DX are now reaping the benefits while others struggle to catch up. 
By 2017, Williams-Sonoma — an American consumer retail company selling kitchenware and home furnishings — had already begun seeing half its revenues come from online sales. By 2021, 70 percent of its total revenues come from e-commerce — revenues that have grown 44.5 percent year-on-year. 
To get here, they have had to significantly increase investments in online growth. This spending spans supply chain infrastructure, AI, augmented reality (AR), virtual reality (VR), and 3D product visualization. Creative applications of these technologies, like immersive room layouts and experiences, are helping to drive sales up. 
Clearly, Williams-Sonoma's efforts have added up over a long period and are bearing fruit now.
2. Catering to individual tastes through personalization
Research indicates that 80 percent of customers are more likely to buy when retailers offer personalized experiences. 
Post-pandemic, personalized experiences have become even more important to customers. Many now consider personalization a standard offering. Personalization increases conversions, ensures repeat sales, and increases brand loyalty. 
AI/ML can help retailers achieve this. Using these technologies, they can offer personalized experiences to customers in real-time, at scale. 
German multinational Zalando, which sells fashion and lifestyle products from 4,500 brands in 23 European countries, is using machine learning to personalize customer experiences. Using purchase data, it offers tailored product and size recommendations to customers.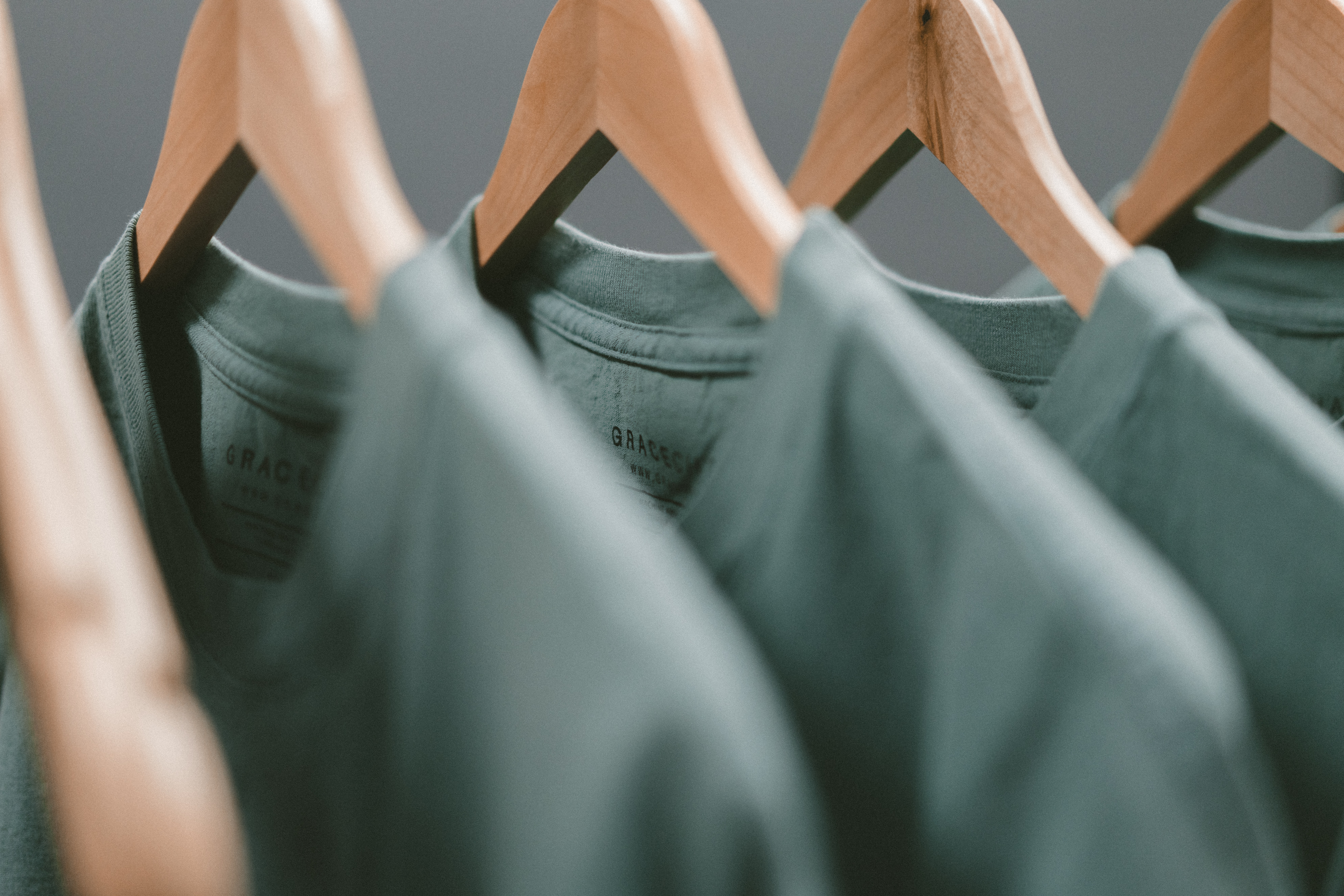 With machine learning, Zalando has also gained the capability to model customers' future preferences. The brand can now build, test, and introduce new personalized features, and continuously improve customer experience. 
Apart from offering more relevant recommendations, AI/ML technology also e-commerce shops and marketplaces to reach out to customers with more targeted and effective promotional offers. Pricing strategy can be adjusted for different target groups, making customers more likely to make a purchase. 
Having an effective personalization strategy is one of the ways that large marketplaces can come close to delivering the kinds of experiences offered by small-scale mom-and-pop stores — delighting customers and convincing them to return again and again. 
[Read more about creating memorable ecommerce experiences with cognitive commerce]
3. Increased visibility and accurate predictions 
One of the biggest challenges for large online marketplaces is inventory management. 
For many, inventory data is distributed across multiple systems, including legacy solutions. With channel proliferation, this problem has taken on new proportions. 
Inadequate visibility into the available inventory can lead to inefficiencies in the supply chain, lost business, and higher operational costs. Establishing a single source of truth can be the key to spotting meaningful trends and patterns, anticipating supply disruptions, and unlocking unforeseen operational efficiencies. 
Luxury apparel retailer Yoox Net-a-Porter (YNAP) has solved this challenge by implementing an "omnistock" system, creating a single global inventory across the 180 countries it operates in. YNAP has overhauled its logistics systems to make this inventory accessible to customers across the globe and provide reliable fulfillment. 
The fashion marketplace is also using data and analytics to predict latent demand, i.e. how much of a product could potentially be sold given the unrestricted availability of stock. 
With the new system, YNAP has gained end-to-end inventory visibility. Inventory can be relocated as needed, meaning that customers are easily able to find what they need in stock. At the same time, the retail business remains profitable and is better equipped to handle disruptions in the future.
4. Designing omnichannel user experiences 
Today's customers tend to engage in exploratory rather than goal-directed behavior, creating their own user journey using available channels and opportunities. 
So despite the rush to digitize, retailers must not forget that in-store experience is just as important to their customers. A winning strategy requires retailers to consider all customer touchpoints and optimize the experience accordingly. 
Home improvement products retailer The Home Depot has done this by identifying the different customer groups it serves, such as contractors and regular consumers. Understanding their needs allows the retailer to serve each group with relevant content.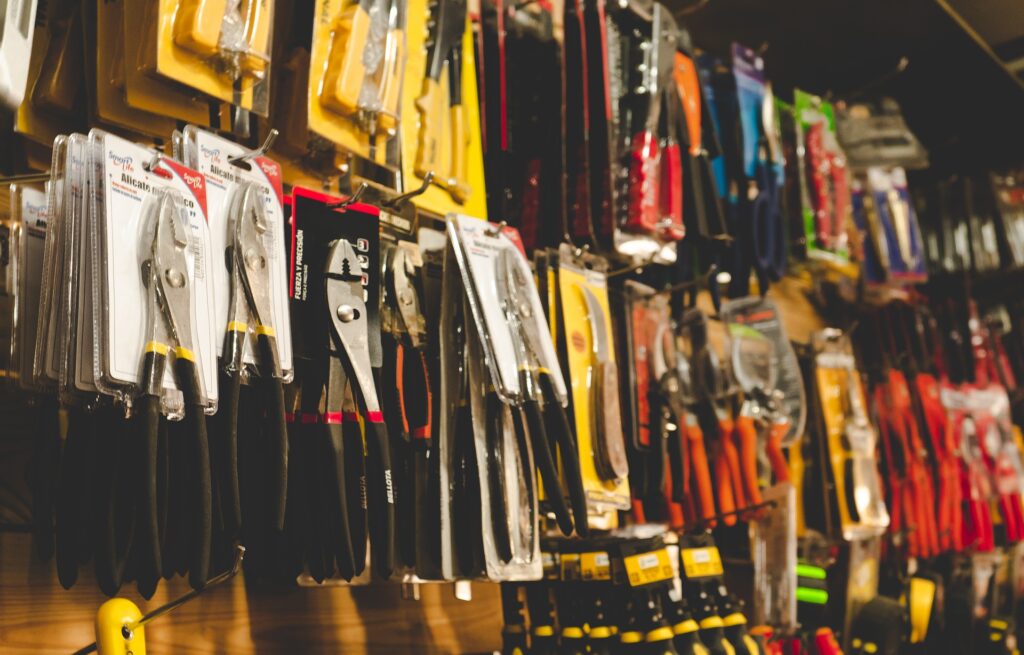 Realizing that most of its customers were looking for advice and recommendations centered around the products they had bought, The Home Depot has capitalized on the "buy online, pick up in-store" model, which comprises nearly half of all its sales. This creates the opportunity for customers to visit the store and have their questions answered by staff. 
In this way, the brand is able to serve customers' needs seamlessly across multiple channels.
5. Innovative use of emerging technologies like augmented reality
A major barrier to conversion online is the lack of detailed sensory information acquired by customers when they get to hold an actual product in their hands.  
With customers forced to stay indoors, brands need to find ways to offer showroom-like experiences digitally. Understanding this well, furniture and home goods marketplace Wayfair has used AR technology to add a View in Room 3D feature to its app. This feature allows users to upload a photo of their living space and virtually place new items of furniture in it. Users can also try out different layouts for the furniture items in their living space using the Room Planner 3D feature in Wayfair's app.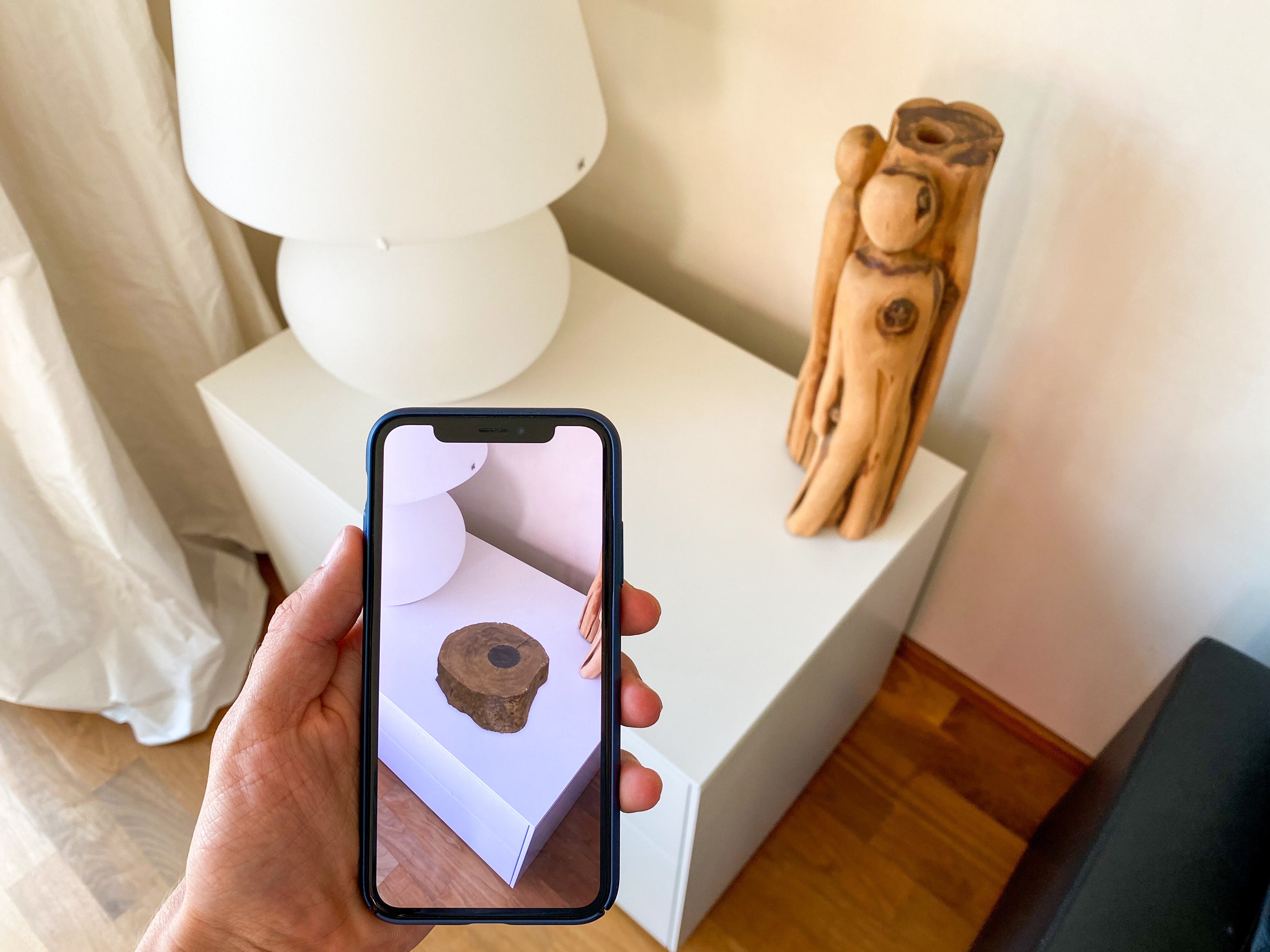 Among the top 10 trends impacting e-commerce, AR and VR are finding more applications in the contactless post-pandemic world. Besides furniture retailers, clothing and makeup shops and marketplaces are also using AR to allow customers to virtually try on products and make more informed buying decisions. Features like these increase convenience for customers and allow them to be more confident in their purchases.
6. Leveraging existing channels to create a disruptive business model 
The right move in a volatile market can be extremely profitable, especially to those with the first-mover advantage. 
As evolving technology continually alters the way we use existing platforms and channels, businesses have to be ready to adapt and seize opportunities where they can. An innovative approach taken at a favorable moment can help create a new market where there was no evidence of one before. 
An example of a business that has creatively used existing channels to unprecedented advantage is Pinduoduo. This Chinese agriculture products retailer's business model depends on users sharing their purchases with their networks and buying in teams to avail discounts. The larger their team, the larger the discounts they get access to. 
Today, Pinduoduo has 824 million users. And as most of its users are acquired via sharing on WeChat, the retailer boasts of very low customer acquisition costs.
At the same time, viral engagement through a gamified customer experience means that it has a very high customer retention rate as well. 
Rather than taking an incremental approach to growth, in this case, a few bold moves have helped Pinduoduo create an entirely revolutionary business model, skyrocketing its growth.
7. Delivering outstanding customer experiences
With customer expectations always high, interruptions to user experience caused by site errors and downtime can have a massive business impact. Optimizing e-commerce platforms' performance is critical for maximizing sales. 
Making the site easy to use is another compelling need. Retailers miss out on potential sales when customers visit their e-commerce website but don't find the products they're looking for. 
Etsy, the popular marketplace for handmade and vintage goods, placed great emphasis on user experience early on in its journey. By identifying areas of the site that deliver primary value vs. ancillary value, Etsy was able to design user experiences that were resilient to failure. 
Today, it continues to design towards desired outcomes for users. Its approach to product categorization has made it a leader in product search and discovery. Its use of machine learning technology means that it's now able to show customers products that are even tailored to match their individual aesthetic style.
Good retail experiences today are measured by the degree of convenience they afford customers as well as the value they deliver. Customers want thoughtfully crafted, personalized experiences that resemble those offered by mom-and-pop stores, and they want these across channels. 
To enable this, both e-commerce shops and multi-vendor marketplaces must understand customer frustrations, and try to use technology to address them in creative ways. Technology must become a key element of a retail business strategy, and digital transformation must take top priority. 
By understanding the unique challenges within their industry and using technology to solve real customer problems, e-commerce vendors and retailers can find their way to unrivaled growth. 
Ready to get started? Fill the form now!
Ready to get started? Fill the form now!