7 Hybrid Cloud Essential Security Elements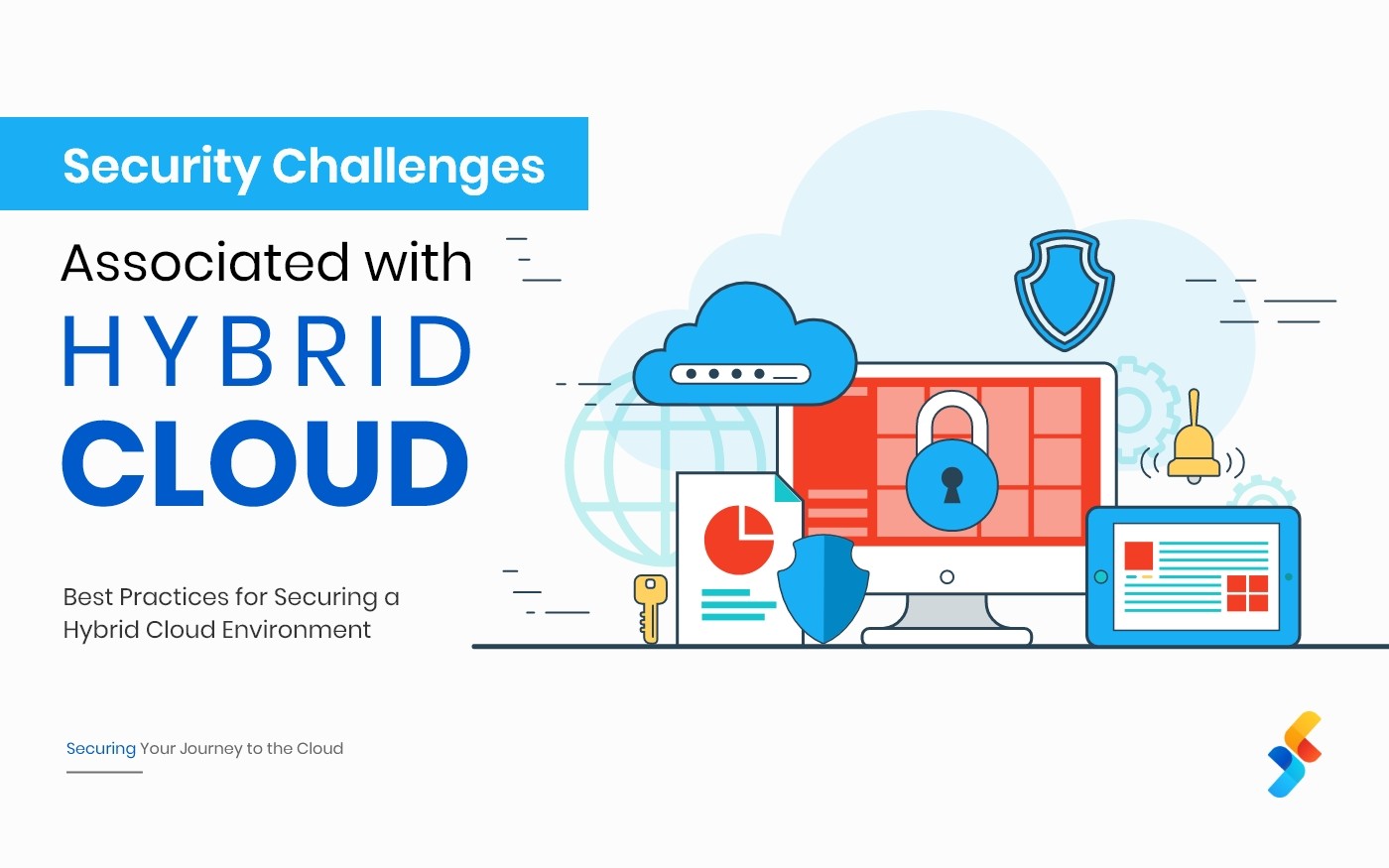 Globally, the emergence of cloud computing and cloud storage has changed the dynamics of how the organizations create, store, execute, and operate the data. It is well known that public cloud platforms allow organizations with little or no cloud structure to migrate to the cloud. But several organizations set up their private cloud networks as it allows them to protect their intellectual property more securely. 
Hybrid Cloud: An Intro
No doubt, security is a big concern for every organization. As IT applications and infrastructure move to the public cloud, the chances of a security breach can increase exponentially. But the problem isn't the cloud service!
According to Gartner, public cloud services offered by leading providers are secure and identified the real problem as the way in which those services are used. The challenge, then, is figuring out how to deploy and use public cloud services in a secure manner. And hence the emergence of hybrid cloud is considered as the game-changing scenario as it offers the best of both the cloud platforms. 
Security Threats in Hybrid Cloud Platform
There are few security challenges which you need to address while working on the hybrid cloud platform. Check out these 7 most crucial hybrid cloud challenges here-
Adherence to Compliance-Regulation
With the rigorous data security norms such as GDPR coming into effect, the regulatory requirements for staying compliant have become even stricter. As the data moves from your private cloud network to the public cloud network in the hybrid cloud computing model, you need to take extra preventive measures to stay compliant.
Maintaining Data Protection and Encryption
Every database, workloads, and content in cloud must be protected from internal and external threats aimed at stealing critical data. In such a case, Encryption helps offset concerns associated with relinquishing data control in the cloud because it limits the chance of a breach and hackers won't be able to decrypt the data. 
Ambiguity in Service Level Agreements (SLAs)
When you are opting for a hybrid cloud platform, you are also allowing the administration of the data to your public cloud service provider. There are also challenges that companies face with regard to the accountability of the data loss. It is important to make sure that the service providers have ensured the confidentiality of the data. 
Network Security
Managed network security services help simplify network security by reducing the complexity that evolves from managing different operating systems, network asset failures, and remote access queries. Software-defined network technologies and automation are increasingly being used with the hybrid cloud to centralize security monitoring, management, and inter-workload protection. 
Data Redundancy Policy and MFA
It is recommended that organizations must have a data redundancy policy in place to ensure the back-up in case there is only one data center. Moreover, organizations need to set up the multi-factor authentications methods to prevent any unauthorized access.
Workload-centric Capabilities
Since workloads can move between clouds, they need to carry their security methods with them. With workload-centric security, controls are built-in and stay with each workload wherever it runs. The plus point is that it can benefit DevOps as well, enabling security controls to be more easily integrated into new applications. Every time a new workload is provisioned, security controls are already there. 
Strict Monitoring of Regulatory Changes
With new mandates continuously in the action for cybersecurity and data protection, financial firms need a mechanism for proactively tracking these changes for betterment. Robust predictive analytics, such as those used by a controls database, is designed to simplify and accelerate the discovery of regulatory changes and can deliver actionable insights for rectification.
Conclusion
Before starting your organization's hybrid cloud journey, think carefully about your long-term approach and what you will expect from your hybrid cloud environment in the years to come. No solution is perfect, though, so they need to keep the challenges associated with hybrid clouds in mind as they roll out their network deployments. By considering these seven elements of hybrid cloud security, you can help your organization transition smoothly between on-premises and cloud environments. Looking for the best cloud application development services? Do not hassle! Talk to our business consultants now.
Ready to get started? Fill the form now!
Ready to get started? Fill the form now!