---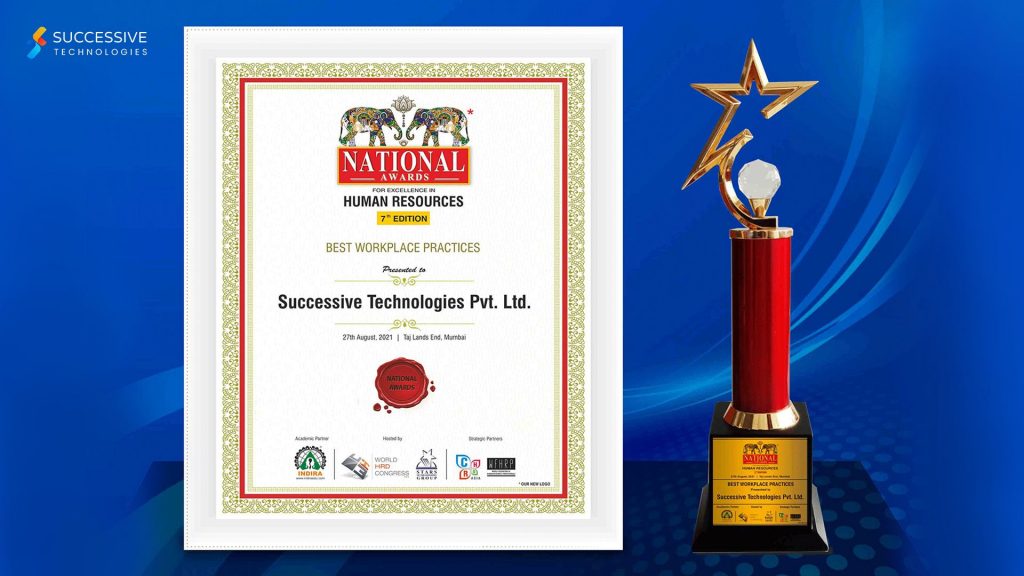 Successive Technologies Pvt. Ltd. wins the BEST WORKPLACE PRACTICES category award.
HR works magic whether that's conjuring the perfect potion of diversity, inclusion and equality or casting a spell of positivity throughout the workforce. Often, this is done behind the scenes and without acknowledgement. By working tremendously well, our HR team has been appreciated and recognised for the work they have done even in the hard times of Covid and helped all the employees to work harder and better.
The HR Excellence award is to celebrate the many achievements of organizations and individuals who have pushed the boundaries of people's strategy over the last year, despite significant challenges.
This is a chance where our HR heroes come in the spotlight and have been awarded the National HR Excellence award.
About Successive Technologies
Founded in 2012, Successive is a next-gen technology consulting services company purpose-built for the speed of modern business. Our expertise includes digital transformation, enterprise cloud, mobility, application security, and application development solutions. Through our innovative approach, thought process, and automation mindset, we help businesses build a strong foundation of business transformation and customer satisfaction.