---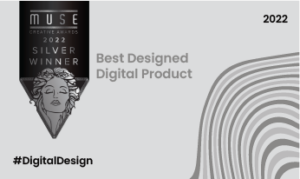 Pixians made it to the list of silver winners in Muse Creative International Awards. With the unique ability to inspire with a concept, idea or design, our creative unit Pixians, grabbed award in 2 Categories: 
  1. Best Designed Digital Product 
  2. Best Design in Fintech Industry
Pixians has got a perfect blend of designers, creative strategists, and skilled professionals who make sure that they build feature-rich, engaging mobile apps with the most alluring UI/UX designs and world class interfaces.
The MUSE Creative Awards is a part of the MUSE Awards Program, which was created by the International Awards Associate (IAA) in 2015. IAA's inception was based on a mission to honor, promote and encourage creativity by providing a new standard of excellence for evaluating media design production and distribution. IAA's mission has largely shaped MUSE Creative Awards' goals.