Five best mobile app development software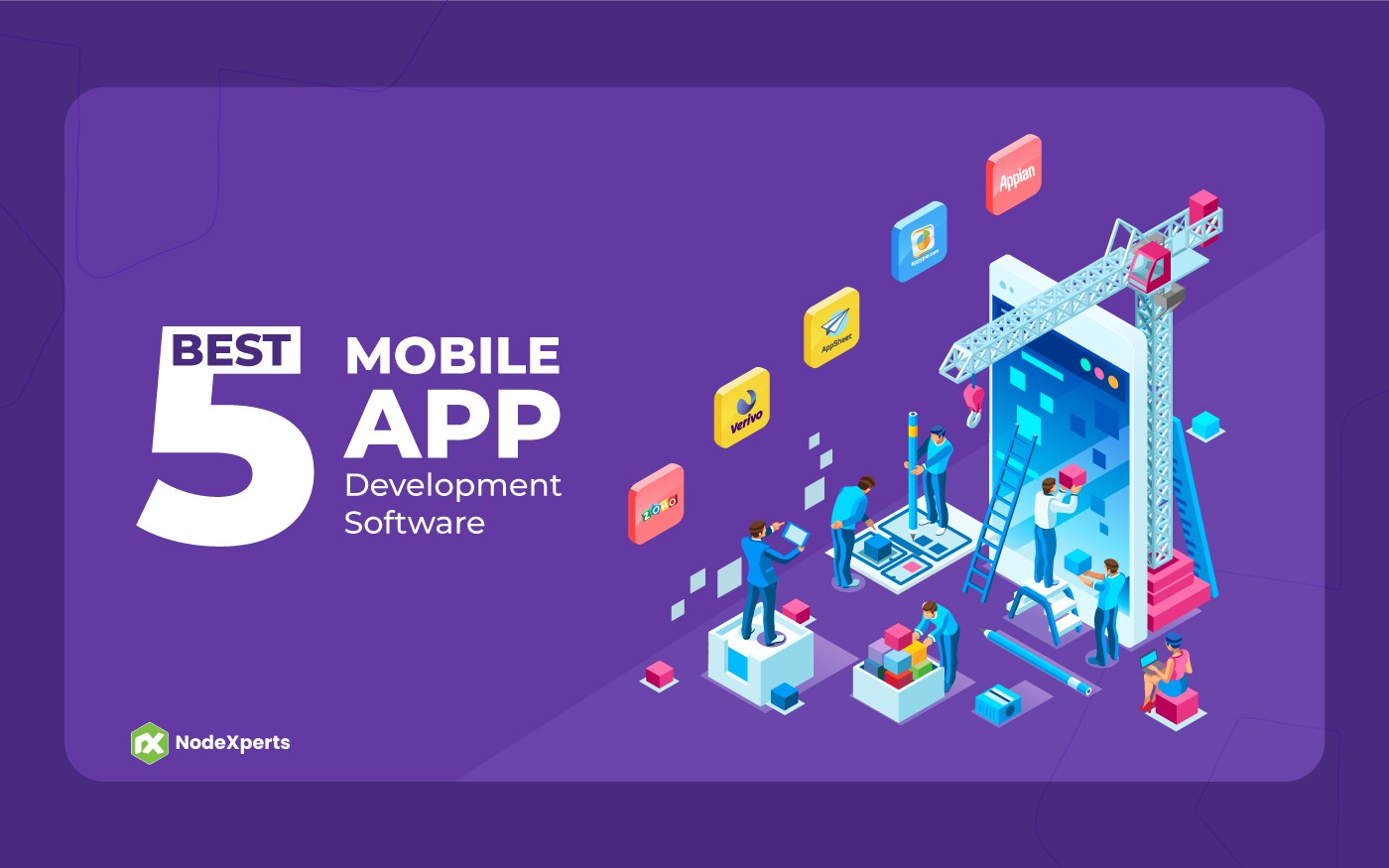 The year 2020 will witness approximately 3.5 billion smartphone users across the globe. That half the population of the world, and you might wonder how having your business mobile app can benefit you? Well, people spend 90% of their mobile time using apps.
So, it's an excellent opportunity for your business to attract more customers and skyrocket your profits. There are many stellar mobile app development software available. By using those apps, you can create a seamless business mobile app for your potential customers. Below are our five best recommendations.
1. Appy Pie
Appy Pie is a software that enables you to develop mobile apps without coding. The software provides numerous tools and options that allow creating the app easily. The process is pretty simple; you need to select an app design and add the desired features to it. Finally, you can publish it on the App Store or Google Play. The software offers you drag and drop editor, AI integration, training, and support too.
2. Appian
Appian's app development software focuses on enterprise apps. The software uses AI and automotive processes to present your company data most effectively. In the development process, you will need to use the visual editor to select the functions you want in your app. The software makes it possible to make complex tasks much simpler for the app user. If you run an enterprise, then Appian is your best bet.
3. Verivo
Verivo is an app development provider, which offers you its AppStudio platform to create the app. You can comfortably develop an app, owing to the drag and drop interface. You can select the data sources of your choice and also use HTML 5 and JavaScript as per your requirement. The most significant advantage of Verivo is it offers faster development, flexible and extensible software, and you can create numerous apps by keeping the same base.
4. Zoho Creator
Zoho Creator provides you with apps for multiple platforms; you can develop your app or use the ready-made one. The software is suitable for a business who wants to simplify their tasks by accepting more automation. It can provide you practical functions like event management, sales management, order management, logistics, etc. You can fully customize the app using drag and drop editor and various integration options.
5. AppSheet
AppSheet allows you to develop apps without coding and using spreadsheet inputs. With the data stored on your cloud in spreadsheet formats, you can choose a template and further pick the options and features you want in the app. You can integrate the data from Google Sheets and office 365 as well. AppSheet is not only easy to use, but you can develop apps using spreadsheet inputs and countless other features.
Conclusion
Games are indeed the most popular mobile app category. But, you would be happy to know that the business apps with a share of 10.12% are the second most popular category on the Apple store. By having your business mobile app, you can indeed benefit your company. You can also consider hiring a development company.
Ready to get started? Fill the form now!
Ready to get started? Fill the form now!