---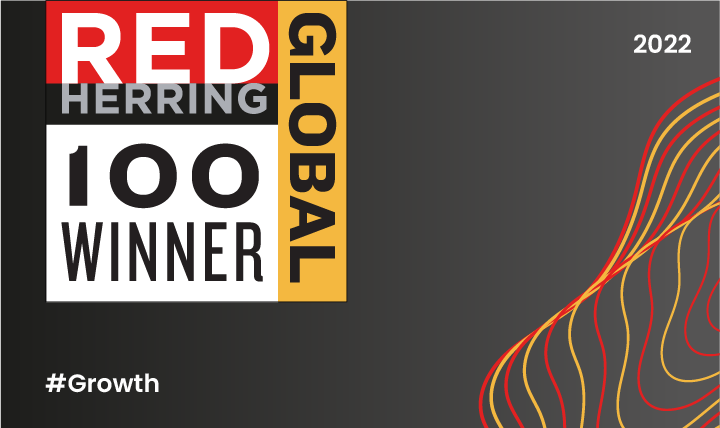 Successive Technologies has unlocked yet another 2022 milestone! We have been named a 'Top Global 100' WINNER by Red Herring. The RedHerring Top 100 Global list has become a benchmark for identifying promising companies based on quantitative and qualitative criteria such as financial performance, technological innovation, management quality, strategy, and market penetration for the best new business models from around the world. It's an incredible feeling, and our fantastic team's hard work has resulted in constant value addition to our clients. Congratulations to everyone on this vast, mutual victory!!
Choosing the companies with the strongest potential was by no means a small feat this year," said Alex Vieux, publisher, and CEO of Red Herring. "After rigorous contemplation and discussion, we narrowed our list down from hundreds of candidates across the globe to the Top 100 Winners. We believe Successive Technologies embodies the vision, drive, and innovation that define a successful entrepreneurial venture. Successive Technologies should be proud of its accomplishment as the competition was very strong."
Successive Technologies is pleased to announce that it has been named a winner of Red Herring's prestigious Top 100 Global award, which recognizes the world's most innovative 100 companies.
About Successive Technologies
Founded in 2012, Successive is a CMMI-3 certified next-gen technology consulting services company purpose-built for modern business speed. Our expertise includes digital transformation, enterprise cloud, mobility, application security, and application development solutions. In addition, we also specialize in Cloud Consulting, Cloud Migration, DevOps Automation, DevSecOps & Enterprise Content Management. Our innovative approach, thought process, and automation mindset help businesses build a strong business transformation foundation and provide enhanced customer experiences and satisfaction. We are a global company with 300+ customers across 30+ countries. Some of our happy customers include Dentsu, Nokia, PwC, Isobar, Mahindra, MG, and Bosch, among others.