See All
Embrace Diversity and Inclusion Culture
---
Key Assets of Diverse and Inclusive Workplace
Diversity and inclusion in the workplace are neither a quota to meet nor a trend to follow. These are not even social responsibilities. Diversity & inclusivity are a pathway where every corporate need to walk along to garner better prospects and productivity. You can even say it is a cultural phenomenon, which if executed right, can directly affect the bottom line. At present, it is essential to ensure the workplace is adequately utilizing & embracing diversity & inclusion. 
Thinking, why do diversity and inclusion programs need to welcome and emphasize? 
Reason: Immense benefits.  These help you improve company culture, fight biases, enhance workplace productivity, & boost employee retention. Lastly, these also aid you to augment the reputation of an organization. 
When it comes to making the workplace more welcoming and beneficial for employees, Successive Digital always stands first. The same is the case with Diversity & Inclusivity. 
What are Diversity and Inclusion?
Diversity is a way to identify a person. Inclusion is a way to value, respect, empower, and give them a sense of belonging. They both go hand in hand, and companies that manage to achieve both will reap the benefits for the longer term. In short, Diversity alone can't move your entire business forward; inclusion is an inherent part.
Here's an example.
"Diversity is like getting an invitation to the dinner, Inclusion is making sure everyone enjoys the meal."
Unitedly, a diverse and inclusive culture means every employee feels supported, accepted, respected, and safe at work. Regardless of race, color, religion, sex, gender, national origin, Diversity also includes people with different educational backgrounds, personality types, cultural references, experiences, or physical abilities.
Why are Diversity and Inclusion Necessary?
Executing D&I in the workplace isn't just ethical it's also beneficial in several ways:
Attracts more talent
Increase Competitive Advantage
Improves Company Reputation and Productivity
Stronger Financial Performance
Enhance Collaboration
Successive's Approach to Make A Better Workplace
We have been certified as a 'Great Place to Work' twice. We at Successive Digital are constantly refining ourselves to be the best. Here's how a robust D&I work culture benefits us:
Different Perspectives: Better Decision Making
Here every voice gets heard. We have a culture where each employee can pen down their thoughts in a notebook. In short, we have a more innovative, positive environment and a broader, global perspective where every thought gets heard, analyzed before making final decisions. It results in effective planning, development, and execution of business strategies.
Creative Minds: More Ideas
A company's greatest asset is its people. People from different backgrounds tend to have different experiences that lead to higher creativity. As a result, we are always full of fresh, new ideas that help us to garner success at every step.
Equal Employment: No Judgment
The commitment to equal opportunity promotes an inclusive work environment that values and accepts the diverse cultural and social backgrounds of every employee. A set of values and key guiding principles supports the policy to build a community of all employees.
Asking Employees for Betterment
At Successive, active listening is a primary objective to make the policies much better and improved. The management takes out the time to engage with people at multiple levels, including individual and organizational, on a regular and structured basis.
As companies move toward creating more inclusive policies and diverse teams, it's important to remember that Diversity & Inclusivity is a need of the time.
What is your organization's approach to cultural diversity and inclusion? 
Author Details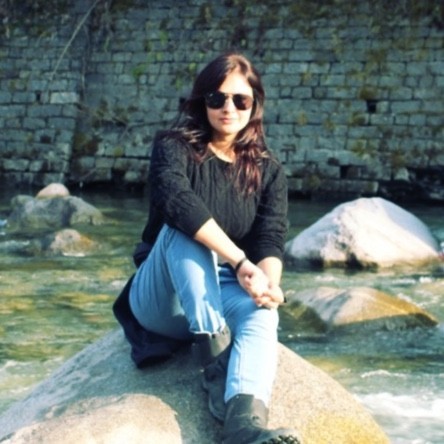 Radhika Chaudhary
Creative Thinker at Pixians
Published in