See All
Agile HR in Organization: The New Normal
---
Seamless workforce experience delivery is easier said than done. Workforce management was a challenge since starting. Now, in the 'new normal' it has become more intense. For successful remote work, you need a strong technology foundation. Agile is a perfect go-to! It's isn't for tech anymore. It's been climbing its way in other functions areas, from manufacturing, product development, marketing to HR. It is here to support workflow processes, communication, and collaboration.
Have a look at our "Becoming an Agile HR Team". It describes how AgileHR is helping companies to hire, manage, and develop their people. It gives you a clear understanding of what Agile HR is, what are its workforce trends challenges. It also highlights the top 4 steps an organization needs for success.
What is Agile HR?
Agile HR means greater flexibility, more co-creation, and constant evolution. It also implies better adaptability between processes, projects; employees to ensure the precise allocation of finite resources.
Becoming an Agile HR Team
Workforce management was a challenge even before the "new normal."
Why? Two Reasons:
● Single-dimensional, sluggish, isolated processes;
● Disparate technologies.
Now, with the global shift in the working environment—there is a rapid growth in
remote work and the number of people re-entering the workforce.
What is the need of the time—? AGILITY
Why? To manage changing conditions, increased variables, and new compliance requirements.
HR Processes Challenges at Present
● Agility issues in traditional HR & IT System at the time of rapid changes in
requirement
● Almost 32% of enterprises are replacing full-time employees with contingent
workers.
● Manual work in disconnected systems result in employee performance; satisfaction
issues
● Apps are still not integrated to deliver high-performance digital workplace
4 Key Steps for an Agile HR Company
● Transform data integration and HR application
● Boost institute governance and HR data quality
● Create a 360-degree employee view
● Automate processes and don't retool the existing system
These steps go in-sync with both remote and on-premises employees. Follow them to leverage data and optimize processes for IT, HR, employees, and managers.
Benefit:
● Fast, Agile process
● Easy connection; orchestration between teams
● High level of responsiveness
How Is Successive Benefited from Agile HR?
● Reduced manual hours in new hire onboarding
● IT work on HR processes turned from days to minutes
● Automated HR onboarding
● Able to identify and resolve the core issues in real-time
Implement these best practices and make your workforce agile!
Author Details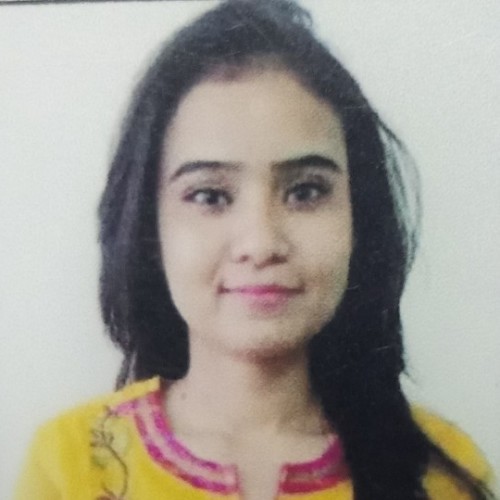 Manisha Rawat
HR Specialist | Successive Digital
Published in